Here's a couple of things I was
thinking about at work today:
I hear big name celebrities calling
the president's critics racists. It looks to me that at this time,
they should embrace the racists. Say what? Let me explain: if the
only thing a guy had against the president was race, then he would
look like the guy on the right, in the diagram below. However, if
someone disapproved of the president because of policy, then they
would look like the folks on the left.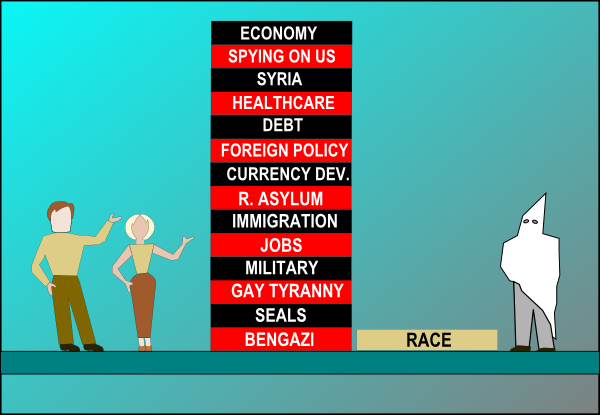 I just can't stop thinking about
widespread denial; I guess it amazes me. So I wondered what a radio
news broadcast from America's last day would sound like. Actually,
America 1.0 is long over, I mean the end of America 2.0. So you're
sitting there listening to the radio news, and it sounds like this: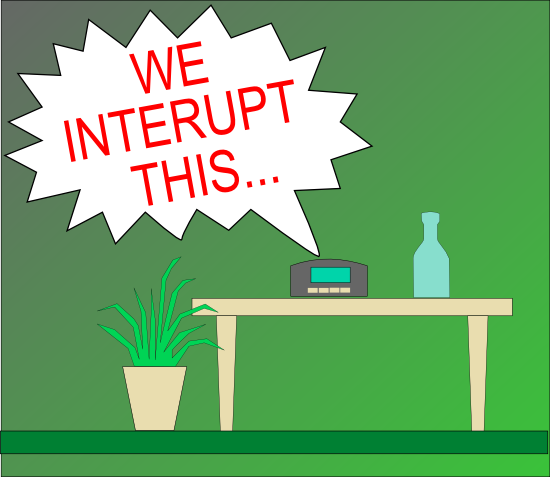 " The governor of California this
morning approved of a bill that will make it mandatory for school
children to participate in introductory sexual experience classes.
The facilitators of the classes will alternate between persons of
varying preferences, so that the children will learn to appreciate
all lifestyles, and not develop issues related to suppressed desires.
In Washington, the President expressed his approval of a bill that
will give him sole authority to raise the national debt. He said the
American people deserve responsible government that always meets its
obligations, without the hurdles of Congressional approval. The
president immediately borrowed another 1 trillion dollars, citing
neglected programs that will benefit from the funding. The funding
will also be used to bolster the depleted FEMA agency coffers, so
that it can fulfill the Mayor of Boston's request for disaster zone
declaration, after the recent severe flooding which destroyed many
historic structures. Elsewhere this morning...wait, this just in...WE
INTERUPT THIS BROADCAST WITH THIS BREAKING NEWS: News just reached
Wall street of a massive downgrading of America's credit rating. The
market has crashed. The regulatory agency has discontinued all
trading until further notice...There are widespread reports of
traffic jams and grocery stores being emptied. There are collisions
and violent encounters between motorists at crowded gas stations.
Mobs of minority youths have started robbing cars stranded in
traffic, and entire cities in the southwest are being captured by La
Raza militants. Several states have called out the National
Guard...."
That's not exactly how I think it will
go, but the point is, what should be shocking and bizarre news is
just another day to most people in America. It will continue until
the end, there won't be a lull, or some announcement beforehand: "All
Americans are advised to prepare for catastrophic changes, as the
policies of preceding years have put us into a disastrous situation."
The bizarre news will go right up to the last minute. Are you
expecting a prior notice?