This blog software is old, I seriously need an update. Inserting pictures is getting to be an art form, and when I copy and paste text, it goes bonkers with the paragraphs and sentences. So in this exciting episode of weirdness, you'll have to associate the text with the pictures. If you're weirder than I am, you might get it wrong, but hey, as long as we all keep trying. 
It's_so_easy for me to get caught up in contemporary politics, but I need to remember that most of it is effect.
There are people that send messages to North Korea attached to balloons, because the media restrictions are so tight. The way it's going, people will have to start sending messages to Canada the same way.
For years, I've had a couple of ideas that I've wondered about. The first is whether there are heaters in outdoor soda pop vending machines. I talked to one guy that said the carbonated products are bottled at near freezing temperatures, which keeps them from fizzing all over in the process. The other idea, why it's practically a conspiracy theory. So often, I drive by a fast food place, and the smell is terrific. So I wondered of they have these O.E.I.T. Olfactory emissions influence tubes.  In the back of the restaurant, there are these vertical tubes, each having a powerful fan at the bottom. A door is opened, and a disposable aerosol can is activated, then placed in the tube through a door. The door is closed, and the smell is discharged out the roof to be noticed by passers by. A typical command from a supervisor would be : "OK, you can see that school is letting out, so, as soon as the wind direction indicator moves toward the street, tubes 1 and 2 get a can of fries, tube 3 gets a can of burger. Got That? Now, when it's about 4:45, and you see commuter traffic, do it again, but reverse the order." "Aye-aye, sir!"
.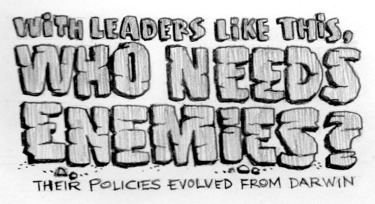 ..