Sunday, July 18. 2010
Today I had an epiphany. Maybe not a big one; I hope I'm allowed to categorize them into small, medium, and large. Otherwise, you would see a little one, and think, man, is this guy limited upstairs. Joking aside, it had to do with the quote from Benjamin Franklin. I often use this quote to surprise people, if we're engaging in a
political discussion. He said:"Democracy is two wolves and a lamb,voting on what's for lunch." What the founding fathers wanted was a republic, a nation of laws, where a minority voice wouldn't be oppressed by mob rule. 
 So if whites are in the majority, and white supremacists want to say that therefore this is a white country, how American is that? Linking that quote to racism was a new realization today; there is another line of reasoning also associated with the founding of this country:
Back in the old countries, you knew your place. I'm talking about white people. If you were a farmer, that's what you would remain. So would your son, grandson, and great grandson. One of them might be able to change occupation, become a leather tanner for instance, but their economic position wouldn't change. If you weren't a Duke, nobleman, royalty, or friend of the court, your chances of owning land were zip. Your chances of getting an education or extra money were zip. That's one reason so many went through the difficulty of coming here. Here, a man could use his mind, his hands, and his back to make himself a better lot in life.
 However, some people think you need to belong to the royal white family to make a better lot for yourself. How American is that?
----------------------------------------------------
I write the above not so much because of the current NAACP-Tea Party flap going on, but because I'm white, and some other whites figure they can confide a racial slur with me. What did Jesus mean when he said "Love your neighbor as yourself"? Look at the scripture in front of, and behind that verse, you won't find a qualification. No "...unless he's black." And just because I favor immigration laws, I'm not against Mexicans; but I am for some degree of order.
 Speaking of the  Tea Party and racism, it's pretty clear they're not racist, simply because of their platform. Maintaining liberal policies toward minorities would be the most racist thing they could do. Continue allowing minority women to marry the state instead of their children's father; thus insuring fatherless families. Continue to promote feminist pro abortion and birth control ideas to minorities; this will insure that blacks continue to have an alarmingly high rate of abortions. Continue to promote statist ideology education of minority children; this will insure a continued victimization mindset, and a reluctance to operate their own businesses.
 Again, maintaining liberal policies toward minorities would be the most racist thing the Tea Party could do.
Sunday, July 18. 2010

I've had a bit of a problem with spam at this blog, so I changed the settings, but I think I did so incorrectly. So if you've tried to reply, but couldn't, I think I fixed the error. Sorry for the inconvenience. All replies will still need to be moderated, not to weed out contrary opinion, but rather, obscenities and off topic ads.

Sunday, July 18. 2010
This is one of my experimental projects from this week. It's been 30 plus years since I've drawn Asian lettering, but I've always liked the look. So it was a pleasure to draw this Chinese character for "eternity". I drew it as a black and white image using pen and ink, then scanned and vectorized it. Now I can have a plotter draw or cut it large enough to put on a sign.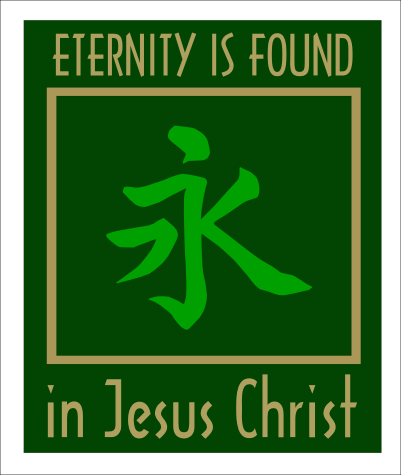 Tuesday, July 13. 2010
I carry bits of information and ideas
around for years, waiting for the time that a group of them come
together to form a better understanding of life. Today I became
aware of a change in thinking I've undergone. Several ideas came
together, to make me more conscious of the change. First thing, I
must tell you a joke; if you've heard it before, please bear with me,
it's quite relevant.
-------------------------------------------------------------
There was a missionary, he signed up
for a 5 year stint on the mission field. Upon arriving, he was served
a bowl of soup. He was about to eat, when he noticed a fly in the
soup. He lost his appetite, and declined the soup.

Five years later, he has returned for
his second stint, and again, is served a bowl of soup. By
coincidence, this bowl too has a fly in it. Being somewhat
acclimated,he carefully removes the offending insect, and eats the
soup.
Five years after this, he has returned
for his third stint. Again, he is served a bowl of soup, but this
time, there's no fly in it. Without hesitation, he catches one, and
throws it into his soup!
---------------------------------------------------------------
Many years ago, I worked in a sign
shop that had a designer on staff. He loved the look of airbrushed
color blends in the lettering. I could see that it wasn't always
appropriate for the client's needs. Some businesses need a nationwide
fleet look, some need a very formal look, others need a fun and
casual look. I reasoned that the medium (airbrush in this case)
should never determine design, but that the design should determine
the medium. For instance, Sally's Surf and Sunglasses Apparel Shop
could incorporate a piece of driftwood into the design, but First
National Bank would not.
As time has passed,I've realized
that's the ideal, but I'm nevertheless usually limited by the medium
in some way. Budget constraints, time limitations, and durability of
materials are example of frequent limitations. I came to realize that
my job is to give the client the most I can within the parameters I
have to work in. This has taken time, along the way I found this
website about art quotes:
http://www.wisdomquotes.com/topics/art/index3.html

It has some gems, I'll give you a few,

Art is moral passion married to entertainment. Moral passion without
entertainment is propaganda, and entertainment without moral passion
is television. Rita Mae Brown

I must study politics and war that my sons may have liberty to study
mathematics and philosophy. My sons ought to study mathematics and
philosophy, geography, natural history, naval architecture,
navigation, commerce and agriculture in order to give their children
a right to study painting, poetry, music, architecture, statuary,
tapestry, and porcelain. John Adams
The one that's really relevant to this post is the following from
Rollo May :
Creativity arises out of the tension between spontaneity and
limitations, the latter (like the river banks) forcing the
spontaneity into the various forms which are essential to the work of
art or poem.
The change in thinking is that I now
enjoy the challenge of making things look or work well within the
limitations. I do it in a hundred everyday ways,other than designing
signs and graphics. I wonder if I'd be bored with being able to buy
everything new. There's an old building on a busy highway that I've
been given permission to paint what I want on it (mural). I
absolutely loath the architecture, but I think I've figured out a
design I like, which will hide that part .

I would really be at my best if I
could continuously remember that it's to God's glory when His
creation pushes forth beauty, in whatever little space they occupy.
Saturday, July 10. 2010
A more concise conclusion of the
previous post entitled "Ups and Downs" would have been: As
contrary as it sometimes feels, having fun with cutting edge graphics
methods will actually improve my income, living space, and community.
One of my favorite mediums is vehicle graphics. I've thought about
what a Christian approach to designing in this medium would look
like, and wrote about it at:
http://twoedgegraphics.com/serendipity/index.php?/archives/20-Christain-art-and-vehicle-graphics.html
It's a blog entry on Thursday May 20th, 2010.
In this post, I want to think about
what defines beauty. This is just 'off the top of my head', so future
revisions wouldn't surprise me. Of course you've heard that "beauty
is in the eye of the beholder", and obviously, it's quite a
subjective topic. Maybe that's why my contemplations quickly turned
toward first defining ugly. That is probably something more people
would be in agreement on. I'm going to try and insert 3 pictures into
this post...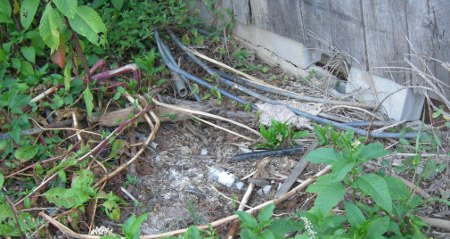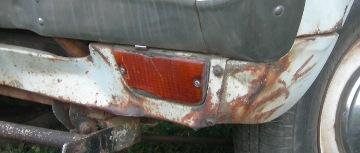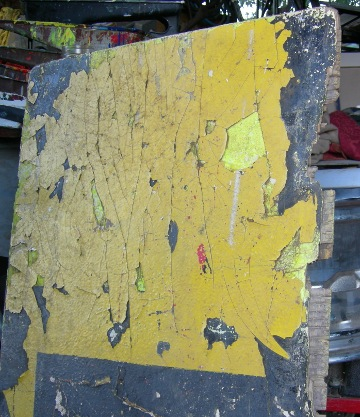 The first one is some junk next to a
shed. If it doesn't show, there is an empty drink bottle in the
center of the picture, a rag between the pipes, and crumbled
something near the bottle. The shed was falling over, so it's propped
up with blocks. This scene is quite ugly to me. But why? If the area
was only weeds, some dead, some fallen over, brown tree leaves fallen
about the weeds, it wouldn't look this bad. It could be early
indoctrination as to the ugliness of litter, but I think it's more
than that. I think that a lot of it has to do with disorder. The
disorder is compounded by the mixing of the types of objects. If it
were all plant matter, that would be one thing. But to add a
discarded drink bottle, a used rag, sections of pipe, and crumbled
construction material, there's no similarity. If it were a pile of
curved pipe sections, dropped on some clean asphalt, it would
probably even look appealing, some wise guy might get NEA funding for
it.
Now consider the other two pictures.
One is an older mini truck, below the front fender. The other is a
piece of plywood that was once part of a billboard. These too are
quite ugly to me. But why? There is a lot less variety of objects
here. The truck front is rumpled metal, paint, and rust. The plywood
is paint and layered wood. I think what drives up the severity of the
ugly here is that it's a loss of order. These things were once more
orderly, and now have broken, deteriorated, and lost their former
glory. Any viewer can see that there is destruction here. I think
that we're reminded of that continual process around us. It has been
called entropy, for every one of us, the inescapable result is death.
The end of our life, the end of the ones you hold dear. Could it be
that these scenes of slow destruction continually bring it to our
attention?
This is related to an experience we
had. We were driving in a 1968 Ford Falcon, nice body, fresh paint,
save for the front fender, which had been crumpled a bit. I made a
large band-aid from aluminum sheet, painted with accurate colors.
This was till I could take the time to fix the fender right, body
work ain't easy. Most people liked the band-aid so much, that I
wasn't in a rush to fix it. Not everybody though. We pulled into a
parking lot where a (church?) group had set up a fund raising car
wash. Parents and children alike were there to do the work. As soon
as our car was in the parking lot, the entire crowd stood still,
looked at us with sour faces, and someone actually said:"eeeeyyooo".
So I did a u-turn and departed. This and other experiences got me
thinking about people's attitudes. Of course the worst part was the
adults passing this along to the children, but I wonder if this is
nigh unto a religion. I call it new-ism. It's as though people are
painfully aware of the entropy, the slow destruction of everything
around us; and the sin in the world. Lying, stealing, all the forms
that selfishness takes. So they try to partition themselves from it
by having everything around them new. New and shiny. They get to the
point where old (even if very well made) is yucky. I've seen it too
many times.
Again,a lot of this is thinking out
loud. I have a few mural like projects I'm moving forward on, but
want to be sure that they are designed in an intelligent way, which
reminds me, I think one aspect of beauty that we create is that it's
a gift, we bring pleasure to others with the effort.
Friday, July 9. 2010
I was informed of a website,or blog, can't remember which; but it's about flamewarriors. The author is a professional illustrator/cartoonist, and he made a bunch of cartoons about different online personalities, and how they verbally spar. Save for a few that I wouldn't want children to see,it's pretty funny. 
 He included contact info, so that people could make suggestions about additional personalities and tactics. I suggested several, one of which is "am-pm". It's a person like me, that has one idea late at night, then the next morning feels completely different about the matter.
 So it was with my latest awesome totally cool idea. I came up with an idea for a wall mural. It will require a number of straight lines. So I got out this nifty tool that my brother in law TW got me.It's a laser level. It can shoot either a small red dot to another wall, or, a nice stright red line across the wall. It has been awhile since I used it, so I changed the batteries. Now it's really bright. So bright,in fact,that I had to try it on some houseflies. I didn't expect it to burn them, maybe just annoy them, or temporaraily blind them. As it turns out, it's quite easy to aim it, and the flies do jump away from it. I suppose if I had two hundred compound eyes all sending mega red color to the brain, I'd jump too.
 But as I sat there, the awesome part came to me: I read in a couple of places (don't know if it's true) that there's a hot little laser inside your typical computer CD read-write unit. Hot as in it will burn paper and stuff. I have a stack of these sitting here, so hey, this could be fun. Surely it could crisp a few fly wings?
 But then the morning sobriety came. How many fires am I going to start in the house with this thing? Not to mention black spots on white walls, fallen down hanging plant holders, ricochets off mirrors going who knows where? I confided the whole idea and morning realization to my wife, who is the non-redneck part of this marriage. You know what??? She thought it was a good idea! So now I'm high again, on my ever so fun and practical weaponry. Yesss! Of course,maybe it's one of those things I shouldn't actually try...if it didn't work, I'd have to come down again.
-----------------------------------------
How often do you have something else in your mind when you pray? What if God returned the favor,and only listened as intently as we prayed?
--------------------------------------------------
I don't know if Imentioned it here, but I've wondered if one reason for paper money is that it will be the fuel for the hell fires of some people that love it. I don't necessarily mean people that have a lot, just people that cheated, and payed the lowest possible wages; that sort of thing.
 Well,along those same lines,there might just be a little relief in hell...some people will be allowed a little fan that falls apart, or a bucket that cracks and leaks all the water out, just like the stuff they made and sold here on earth.
Monday, July 5. 2010

This is long, but it's a sample of my life these days. The railroad company downtown finally was able to buy a steam locomotive that was on display in a park. It's their second steam restoration project, and an immense effort. The thing was made in 1895, and has been sitting outside in the rain for many years. You can't just call Acme steam locomotive parts company to get what you need.
The work was very near completion, but there was a push to finalize it by this July 4th weekend. Most of what remained was paint and lettering. I bid the job weeks ago, but was told I'd be informed as to when I should come out. The call came, and because of the schedule, I was asked to come in the evening, after the mechanics were done.
I arrived at 11:30 pm, thereabouts, and was surprised to find that the painters came in after the mechanics, but were not finished yet. I live 30 minutes from the job, so decided to wait in my truck till they were through. I worked the rest of the night. There were a couple of small words I didn't finish, and numbers on the sand dome, which couldn't be done because of the fresh paint there. I wanted to stop, not only since I was tired, but because the mechanics would be back to fire the boiler. I figured maybe they would let the little stuff go till later, but that was unrealistic of me. A huge restoration, finished at last, photo ops and all, and I was hoping they would skip the little lettering? Sleep depravity has a way on the mind, I guess.
On the way home, an ongoing problem on my truck went all the way out. For a long time, I could pull over, move the wiring bracket at the back of my alternator a little, and it would be good for another 30 miles, or whatever. This morning, I couldn't go 10 feet before losing charging. I made it home, but rested, and forgot about the alternator problem.
In the middle of the day, I got a call asking if I could finish the lettering. Well sure, let me get some stuff ready. I got everything ready, and had the truck packed at about 4:30 pm. Then I remembered the charging problem. I had to fix it, as I would finish after dark, and the headlights would require extra power. So I spent hours doing that. Then I ate supper. Then I rested, a little. When I got up, I didn't feel so great, but finally, at about midnight, I talked myself into going back.

I arrived at the repair place, to find it closed up. I wondered if they moved the locomotive downtown. It wasn't in the shop. I walked outside, and saw only a line of freight cars parked on the track. I decided to look behind the cars, and there it was. The other workers had rolled down the big shop doors, but left extension cords going out, and lights on. It was strange. Sitting there, firebox stoked, steam coming out of a valve, very fresh and glossy black paint, lit up in the night, new flags adorning the front; but no people around. It was alive...and quiet...over there behind the other equipment, waiting the final lettering.

This being my second all nighter, I didn't feel smashing, besides, I've had a lot of other stuff to deal with lately. As I started to work, I started realizing how unique this moment was, probably God helping see things as they are. Here I am, the last man to work on this really neat restoration, one that is special to me. When I was a kid, I was a RR buff. Had model trains all over my room. Took pictures of real ones, but the RR police wouldn't let me too close. Here I was climbing around one of the few working steam engines around, on the night before it's first use in many years.
It was outside, the night air was not the slightest warm or cold, not the slightest. The steam made a very soft sound, occasionally I could smell the burning coal. Here I was, doing the ancient trade I entered by choice, on this beautiful, functional, and expensive locomotive. When I was in high school, I carried calligraphy pens around with me, because I liked the lettering so much. Here I was, 30 plus years later, painting lettering on this project. What is it now, 5 billion people in the world, and I was probably the only one lettering a steam locomotive this night.
 The freeway noise had completely died, there was a night bird a little ways in the distance. The coal smell reminded me of when in my youth, we were overseas, in a country where they were still using steam to pull freight. We pretended the thick smoke was poisonous, and lied on the grass of the playground, till the cloud rolled past us. I love the smell of burning coal, to this day. All this came together this night, and I knew I was in a better way than many. The night air was so peaceful, that there was no sensation of being in time as we usually know it. It was so easy to feel as though I were slipping into a dream, or other dimension. I had the digital camera with me, and tried to catch the feel. The light shining into the steam, which was curling up around the new American flag; that's what I wanted to show people, but the steam didn't show very well in the picture.

Morning came, and I realized that I was in a unique position to get some picture shots that would never be available again, till it was repainted. The black paint was incredible. The morning light on the fresh paint, lettering, and brass hardware was stunning. I took about 50 pictures, haven't counted. I'll show them to the owners; there's a pretty good chance that they'll be interested in putting them in a pictorial book. I thought about royalties, maybe acclaim as a great photographer, a new career direction, and wow...As I said before, sleep depravity has a way on me.

Maybe too much of a way, or should I say, it can go two ways. I got home, rested a little, probably not enough. Got up, remembered how difficult things have been. The utility companies calling about past due bills, stuff breaking around the house, and having to wait to get money for parts, the awful mess that the country is in. Independence Day holiday being celebrated by people clueless as to what the founder's intentions were, or how far removed we are from them. The Christian Church as a whole being so self indulgent and compliant with a sinful world around them.
I try to live with no debt or government assistance, which in my case means a very frugal life. The children are turning out alright, much of it having to do with the physical austerity that I impose on the whole family. I really can't see another way to get the results I want, and am seeing. But aw man, it sure would be nice if the austerity was totally by choice. So many days I feel as though I've cheated my wife. Her folks never had big money, but they insisted on living with class and dignity. I would go to their house, and man, these gals looked like movie stars from the 1940's. Seriously. And now look, married to ex druggie sign painter that struggles to pay the bills.
I could go on, add many pages to this folder, but just trust me, it can be heavy at times.
So I started thinking, man, what good is it to have the occasional good time, if it just distracts me from the reality that I want to change? If I'm making other peoples' lives difficult, how can I have enjoyment? Surely akin to the mugger that has pleasure in what he does. Why should I keep doing art experiments? Isn't that hugely selfish?
I felt that way for a couple days, didn't snap out of it. I thought this is it, I've come fully to grips with reality, I don't deserve to have fun.

Maybe you have to get way down, before the only way to look is up. Maybe God lets you get to a point where the emotions of the thing make you remember the lesson. I hope I remember. Today I realized a few things. I realized that my art experiments help my commercial work in a big way. The things I learn let me offer trick moves at the regular price. I realized that my art isn't in a gallery; it's on Main Street, it's my truck, it's a wall or mural, it's out there for the whole town to see. I'm not the only one with highs and lows. It's my calling to show people that you don't need a multi million dollar movie production to celebrate beauty; you don't need to live in a mansion to make your area more attractive. Why pick up trash on the lawn, or scrape and re-do the flaking paint on the trim? Because we're not animals, and our lives are better when our living spaces are attractive. So much of what passes as art and entertainment is about violence, death and selfishness. I should use art to celebrate life, creation, peace, and ultimately, to point people to the final peace, that is found in eternity with Jesus Christ.