A more concise conclusion of the
previous post entitled "Ups and Downs" would have been: As
contrary as it sometimes feels, having fun with cutting edge graphics
methods will actually improve my income, living space, and community.
One of my favorite mediums is vehicle graphics. I've thought about
what a Christian approach to designing in this medium would look
like, and wrote about it at:
http://twoedgegraphics.com/serendipity/index.php?/archives/20-Christain-art-and-vehicle-graphics.html
It's a blog entry on Thursday May 20th, 2010.
In this post, I want to think about
what defines beauty. This is just 'off the top of my head', so future
revisions wouldn't surprise me. Of course you've heard that "beauty
is in the eye of the beholder", and obviously, it's quite a
subjective topic. Maybe that's why my contemplations quickly turned
toward first defining ugly. That is probably something more people
would be in agreement on. I'm going to try and insert 3 pictures into
this post...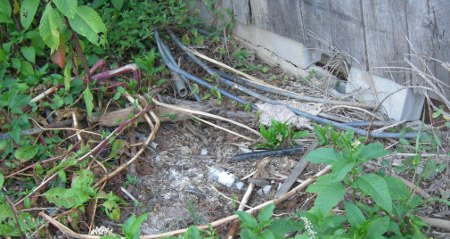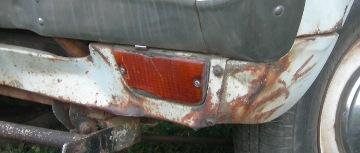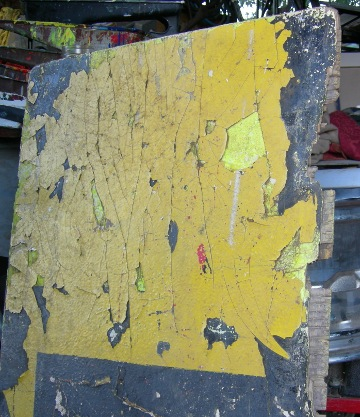 The first one is some junk next to a
shed. If it doesn't show, there is an empty drink bottle in the
center of the picture, a rag between the pipes, and crumbled
something near the bottle. The shed was falling over, so it's propped
up with blocks. This scene is quite ugly to me. But why? If the area
was only weeds, some dead, some fallen over, brown tree leaves fallen
about the weeds, it wouldn't look this bad. It could be early
indoctrination as to the ugliness of litter, but I think it's more
than that. I think that a lot of it has to do with disorder. The
disorder is compounded by the mixing of the types of objects. If it
were all plant matter, that would be one thing. But to add a
discarded drink bottle, a used rag, sections of pipe, and crumbled
construction material, there's no similarity. If it were a pile of
curved pipe sections, dropped on some clean asphalt, it would
probably even look appealing, some wise guy might get NEA funding for
it.
Now consider the other two pictures.
One is an older mini truck, below the front fender. The other is a
piece of plywood that was once part of a billboard. These too are
quite ugly to me. But why? There is a lot less variety of objects
here. The truck front is rumpled metal, paint, and rust. The plywood
is paint and layered wood. I think what drives up the severity of the
ugly here is that it's a loss of order. These things were once more
orderly, and now have broken, deteriorated, and lost their former
glory. Any viewer can see that there is destruction here. I think
that we're reminded of that continual process around us. It has been
called entropy, for every one of us, the inescapable result is death.
The end of our life, the end of the ones you hold dear. Could it be
that these scenes of slow destruction continually bring it to our
attention?
This is related to an experience we
had. We were driving in a 1968 Ford Falcon, nice body, fresh paint,
save for the front fender, which had been crumpled a bit. I made a
large band-aid from aluminum sheet, painted with accurate colors.
This was till I could take the time to fix the fender right, body
work ain't easy. Most people liked the band-aid so much, that I
wasn't in a rush to fix it. Not everybody though. We pulled into a
parking lot where a (church?) group had set up a fund raising car
wash. Parents and children alike were there to do the work. As soon
as our car was in the parking lot, the entire crowd stood still,
looked at us with sour faces, and someone actually said:"eeeeyyooo".
So I did a u-turn and departed. This and other experiences got me
thinking about people's attitudes. Of course the worst part was the
adults passing this along to the children, but I wonder if this is
nigh unto a religion. I call it new-ism. It's as though people are
painfully aware of the entropy, the slow destruction of everything
around us; and the sin in the world. Lying, stealing, all the forms
that selfishness takes. So they try to partition themselves from it
by having everything around them new. New and shiny. They get to the
point where old (even if very well made) is yucky. I've seen it too
many times.
Again,a lot of this is thinking out
loud. I have a few mural like projects I'm moving forward on, but
want to be sure that they are designed in an intelligent way, which
reminds me, I think one aspect of beauty that we create is that it's
a gift, we bring pleasure to others with the effort.