Tuesday, December 31. 2013
The first thing to do is get Google Chrome browser. That way, when you visit a Russian site, it will offer to translate the page to English. A very convenient feature. I've already pretty much learned the Russian alphabet, and can slowly read words, but most of the words I don't know. There are a few that I can read, like 'hosting'; I would think that they would find a Russian word that means the same thing as hosting, but they didn't. They used the same word, but spelled it with their  alphabet, which is phonic. Pretty cool to be sounding out words, then realize I know one. This is what 'hosting' looks like in Russian: хостинг
 Yandex is a big Russian search engine, they have a lot of features, I have a blog there. Here's a link to a beautiful Christmas display, actually, this is the detour blog I was talking about, you'll see the link there.
Sunday, December 29. 2013
Hope you had a
good Christmas, ours was small, calm and nice. It's easy to look at
difficulties in my life, and not see the good things. It's really
nice to see all the kids buying and wrapping presents for each other.
They have to, because they don't get much from me. My income is
sporadic, when I do finally get paid for a job, I scramble to keep
the bills paid, and little else. That, and the fact that I was raised
in a home where Christmas was a huge deal. I told myself that when I
was on my own, I'd take a break from the Christmas stuff. I guess
I've been on break for 30 some odd years. But look at what people go
through; all the expense and stress, no thanks. Still, it is good to
see the way the kids care for each other. We're all gathered in a
warm house, no fighting, no drinking, no hurrying, no TV. Homemade
pancakes for breakfast, one of the kids got me a box of my favorite
Earl Grey tea. I need to start getting presents early in the year;
say January.

My oldest son
brought home a CD of the "Piano Guys" Christmas album. These guys
became popular on u-tube. I really like this album, especially the
secret agent/spy movie version of God rest Ye Merry Gentlemen.
Seriously, that's what it reminds me of. Maybe I'm a sucker for all
music that's over the top cliché, I don't know. Maybe that verifies
the name of this blog, whatever, listen for yourself.
________________________________________________
I see that the TV
show "Duck Dynasty" is causing a stir. I've never seen an
episode; never saw an episode of Friends or Jerry Seinfeld either.
I'm not the least bit deprived of entertainment, in fact, I have to
be careful not to play too much. Earlier this year, when I heard that
the guys on the show were Christian, I was concerned; I figured the
adversary would send some slinky temptation to make a very public
fall of one of them. I guess that didn't work, so he decided on plan
B, to make an example out of them. I'm glad to see them set an
example of standing for what's right.
______________________________________________
There's an SEO
trick, scam, whatever it should be called; it's been called
technology from the last century. For the uninitiated: SEO is search
engine optimization; it's where you try to get the big search engines
to favor your site, and give you better page rank. They can't
possibly go to each site and see if it meets their criteria of an
informative site; so they have computers do it for them. One of the
indicators of an informative site is that people have linked to it
from other sites. Consequently, web site builders are always trying
to get links to their sites. The trick mentioned above involves
making a link to a site, then, the automatic webstats part of that
site generates a link back to the first site. Webstats is a place
where a site manager can go daily and look at records of activity at
his site. There is a page that shows which sites have linked to his
site; but these sites are recorded as actual links, not just a
written web address. I guess for convenience sake, so that you can
just click on it and view that other site. Even though this list of
links is hidden in a file where visitors to the site won't see them,
they're still links.

My little bit of
research indicates that since this is such a big problem, Google
won't hold it against you, even though there appears to be a tech way
to stop this kind of link activity. A big amount of this activity
comes from .ru sites, which is a suffix for sites in the Russian
Federation.
Enter yours
truly, who was a short time ago unaware of the method. I noticed the
.ru sites continually linking to my site, but just figured that for
whatever reason, there were people over there interested in my
donahuesignarts site. It has quite a variety of pages on it, from
paint tutorials to historic restorations. Being that I'm becoming
fascinated with things over there, I went and looked at the sites
linked to mine. There were nice looking sites for building supply
places, dentists, and even a retailer of small, high powered magnets.
It's not unusual for people to exchange links, so I decided to make
links back to some of these .ru sites.

Big mistake. At
least it looks that way; my visitors went from a steady 900 a day
down to 250 a day, and have stayed there. I'm not the SEO expert, and
don't work at it a whole lot, so it took years for it to get to that
900 level. All is not lost; even though I get probably 80% of mt work
leads from the internet, I have two sites which both generated a
similar amount of leads. So the alternate one is still showing up for
searches of my services. All that to say two things: first, don't get
stupid and do that link back thing yourself. Second, I'm planning on
making another blog or site just for .ru links.
I've spent a bit
of time learning about the country via the internet. They have some
beautiful things over there. I guess I assumed that the former Soviet
Union forbade all things stylish, and compared to the style saturated
West, they would be in the position of catching up. But not so! Their
web sites, their architecture, so much of it is stunning. So...I want
to post links to what I've seen; but after the great rank crash I
just suffered at the other site, I'm very wary of making any .ru
links here. The link blog or site will be so I can show you some of
the things I find there.

I've also been
wanting to establish a web presence in Russia. The reasons for that
are:
_I read that
Russians are more likely to interact with a Russian website.
_This country is
unstable, I want a site physically hosted elsewhere.
_One of the
criteria for page rank is an older site, so getting one established
right away is important. That way, if I do move there, or anywhere,
the site will have some page rank, and can inform people of what I
do. There are a number of things which one must comply with in order
to get a visa; one is where do you work, and what is the position.
Well gee, I've always been self employed, so I'm not sure how to be
in compliance with that part. At this point, I'm wanting to start a
unique on line design service. I had what you might call my first
client, so maybe I can show that as employment.

The truth is, I
have a number of things I think about doing for income, but I'm
prepared for the reality that things are so different overseas, that
I could end up doing something else entirely. Enter: teaching
English. What's likely is that I will do there as I do here, a few
Rubles from this activity, a few Rubles from that activity. Or Pesos,
or whatever.

I have
established a blog in Russia, and will post links to it as well.
I wish you and
yours a safe and happy new year. The optimism I espouse is to be adaptable, and to know that compared to eternity with Christ,
our time here is short.
Saturday, December 14. 2013
 Almost all scruffy episode, anyway;
the last image is sobering.

I was driving down Chapman highway when
I saw this old MG with its hood open at a gas station. Thought I
would offer assistance. The owner, Jim, said that it was fine, he was
just checking the oil. A guy in a Saab pulled up, looked at it, and said "H_ll yes!" My sentiments are similar.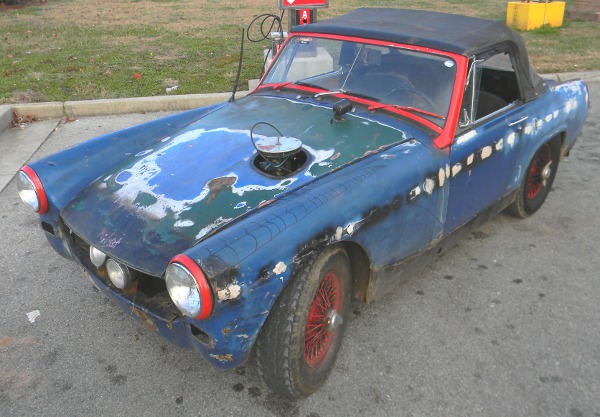 I was in Gatlinburg Tn, and saw this
old foot bridge across a river. It's longer and higher than it
appears, but not in good enough condition to use.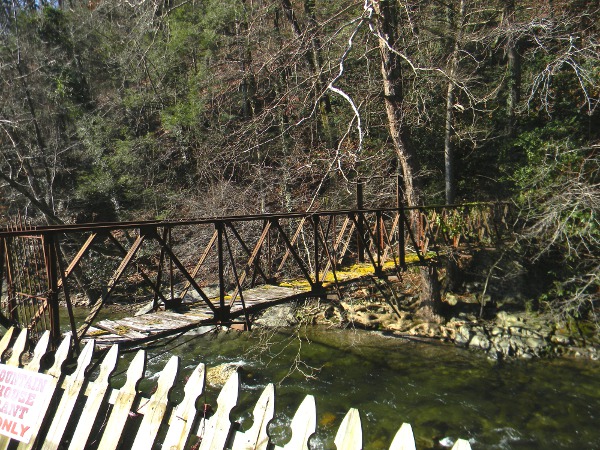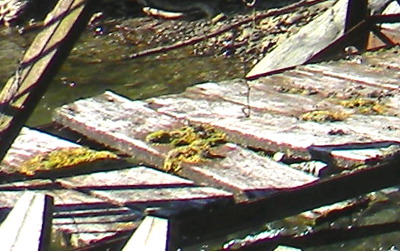 I always wanted to make a completely
wooden wheelbarrow, but haven't done it yet. Got to try making a wood
replacement wheel for the hand truck though. I figured that two
thinner layers arranged at right angles is better than one thick
layer.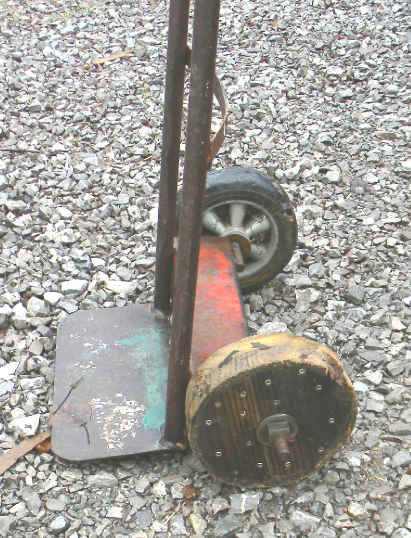 When I was at the website of the
Russian Federation embassy in D.C., it said the national debt of
Russia is 48 billion dollars. Compare that to the debt of the U.S. At
16 trillion, and the one is 333.333 times bigger than the other. If
my math is right, this is what it looks like in a chart. Some might
say that our GDP is higher, I say they're cooking the numbers. I
think their definition of GDP includes federal employees, and finance
sector transactions. Those two are huge.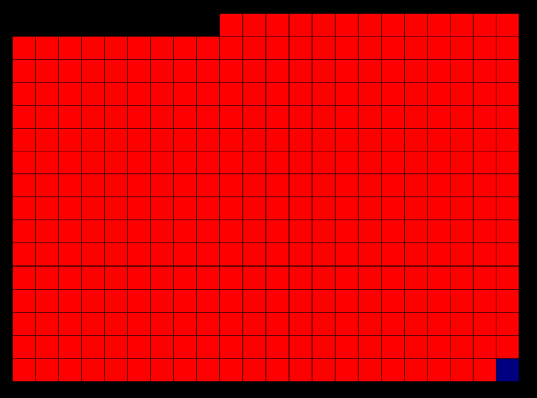 Thursday, December 12. 2013
Here's a couple of things I was
thinking about at work today:
I hear big name celebrities calling
the president's critics racists. It looks to me that at this time,
they should embrace the racists. Say what? Let me explain: if the
only thing a guy had against the president was race, then he would
look like the guy on the right, in the diagram below. However, if
someone disapproved of the president because of policy, then they
would look like the folks on the left.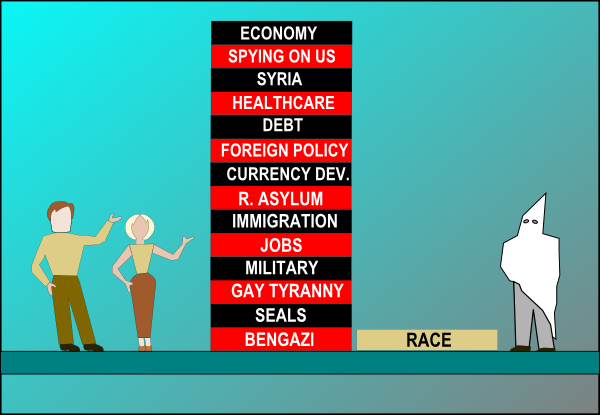 I just can't stop thinking about
widespread denial; I guess it amazes me. So I wondered what a radio
news broadcast from America's last day would sound like. Actually,
America 1.0 is long over, I mean the end of America 2.0. So you're
sitting there listening to the radio news, and it sounds like this: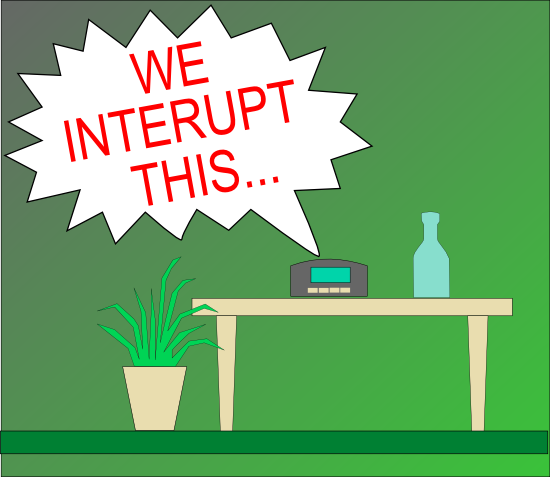 " The governor of California this
morning approved of a bill that will make it mandatory for school
children to participate in introductory sexual experience classes.
The facilitators of the classes will alternate between persons of
varying preferences, so that the children will learn to appreciate
all lifestyles, and not develop issues related to suppressed desires.
In Washington, the President expressed his approval of a bill that
will give him sole authority to raise the national debt. He said the
American people deserve responsible government that always meets its
obligations, without the hurdles of Congressional approval. The
president immediately borrowed another 1 trillion dollars, citing
neglected programs that will benefit from the funding. The funding
will also be used to bolster the depleted FEMA agency coffers, so
that it can fulfill the Mayor of Boston's request for disaster zone
declaration, after the recent severe flooding which destroyed many
historic structures. Elsewhere this morning...wait, this just in...WE
INTERUPT THIS BROADCAST WITH THIS BREAKING NEWS: News just reached
Wall street of a massive downgrading of America's credit rating. The
market has crashed. The regulatory agency has discontinued all
trading until further notice...There are widespread reports of
traffic jams and grocery stores being emptied. There are collisions
and violent encounters between motorists at crowded gas stations.
Mobs of minority youths have started robbing cars stranded in
traffic, and entire cities in the southwest are being captured by La
Raza militants. Several states have called out the National
Guard...."
That's not exactly how I think it will
go, but the point is, what should be shocking and bizarre news is
just another day to most people in America. It will continue until
the end, there won't be a lull, or some announcement beforehand: "All
Americans are advised to prepare for catastrophic changes, as the
policies of preceding years have put us into a disastrous situation."
The bizarre news will go right up to the last minute. Are you
expecting a prior notice?

Wednesday, December 11. 2013
I saw a bumper sticker in Pigeon
Forge Tn. That said: "Because we do not think about future
generations, they will never forget us."
_______________________________________________
Hindsight is 20/20, again...my back
bumper was bent in, I decided it was time to straighten it. I had an
idea involving a stout piece of I-beam, some chain and a car jack;
but these things weren't fitting right, so I chose the quick option.
It seemed quick at the time, anyway. You might be a redneck if you
already know what I did. I wrapped a heavy rubber mat, then a stout
chain, around a Maple tree. I attached the free end of the chain to
the dented part of the bumper. Then, I drove away from the tree until
the chain stopped the truck, rather abruptly. A jarring experience to
be sure, but not too bad. Having such keen mechanical insight, I
decided to keep looking under the hood (had to 'k-bam' 5 or 6 times)
to see if the motor mounts had loosened, thereby letting the engine
and transmission move forward, and wreck the radiator. The bumper was
better, the radiator intact, and I thought I was clever. Until the
next day. The next two days, actually. Must have stalled 8 times. A
34 year old vehicle with original parts has a lot of silt deposited
in the bottom of the fuel tank. This stuff got from one end of the
fuel system to the other. Save yourself the hindsight, do the metal
work the right way.
____________________________________________________
I think it was at WND, a news report
of Satanists wanting to put their own monument up next to an existing
one with the Ten Commandments. I wouldn't be surprised if it is
allowed; if so, this is more than another bizarre incident. There
shouldn't be a single instance of this abomination anywhere in the
land; if it comes to pass, it's a milestone in the decline of this
country. Think about how many things have changed in the last 50
years, now this. Also, a milestone in the change of this country.
Satan is real, and it appears that he's taking over the governments
of this world. The people that want to erect the monument might not
even realize the scope of it, but the change has been steady, I don't
see why it would stop now.
South America is falling fast; one of
my previous options was to move there. If they started closing in on
me, I would try to move into the forest and live off the land, but
I'm having doubts about that continent. Russia has many things to
like; but the obstacles are huge. It's far away, the visa
requirements could be difficult, my way of do it yourself survival
with old equipment might not work there at all; as the cold would
affect everything.
Still, I continually run into people
that point out why I won't make it elsewhere, as though staying is
sensible, or an option. Wrong mentality, it's not an option. I have
to tell myself this every day: staying is not an option. That's the
only way to be serious about preparation. I'm getting stuff ready to
sell, I wouldn't be taking that stuff, so I'll sell it now.
On a related note, I've been thinking
about what's referred to as "The mark of the Beast". People think
that your social security number might be a precursor to it; but I've
been thinking about what it's not. The Bible says "as many as
received the mark..." Calvinist issues aside, for the sake of
conversation, I'll assume that one can lose one's salvation. I don't
think it would be something you could do accidentally or
inadvertently, while signing up for a program, because you don't
accidentally lose your salvation. Nor would it be something your
parents did for you, like getting you a SSN at birth. I could be
wrong about all that, but the point is, it seems like a deliberate
decision, a decision to endorse something wicked, while renouncing
the validity of God's word. "As many as received the mark"...a
conscious decision, an approval?
If I'm not careful, this will be a
one subject blog. But that subject is amazing, in it's scope. On the
one hand, the degree of challenge it presents, not only in getting
there, but in living there. Then there's people's denial. Nobody is
shocked at what's happening. Just another liberal law in California,
just another trillion in debt, just another business forced to cater
to the filth. I don't mean "shocked" as a figure of speech; I
mean it like often telling myself: "I don't believe it, this can't
be real, I don't believe it." I can partially attribute the shock
to my morning prayer. Along with asking for wisdom, and thanking God
for a quite place to sleep without drunken neighbors or civil war
within earshot; I ask Him to help me hate evil and love
righteousness. That makes my life easier. Think about the things you
hate, I'll assume child molestation is one of them. How often are you
tempted with that? You're not tempted by the things you think are
disgusting.
__________________________________________
Life certainly isn't one subject.
I've been able to do some woodworking projects with the kids; I've
had better insights to the content of Christmas window painting, here, and here. I
was glad at how easy it was to put a Paypal payment button on a page
at my other website. This was an effort to curb a serious problem
I've had lately with some of my work. When I first moved here, I
could show a pencil sketch of a sign layout to someone; if they
didn't like the price, they left it alone. Now though, I get about a
100% rate of people asking to see what the sign will look like, then
running off with the idea, and I never hear from them. Sign people in
other parts of the country have been dealing with this for years, but
I've had less problem here. I have one of my best sketches ever, for
a window about an hour away; I decided to install the payment button
before calling the customer back. The job would be $320, the design
deposit is $80, which would be deducted from the cost of the sign.
She balked. Asked for my phone number, said she'd call me back...(the
ol' don't call us, we'll call you routine) Maybe she will call, I
really need the work right now.

Anyway, that's enough news from Lake
Redneck; where the men are mechanical, and the women are adamant.