Sunday, July 26. 2015
The government employees are given over to the progressive agenda. We're further down the road than many realize. Eric holder disregards DOMA. The FBI has "hundreds of agents" looking here and abroad to find the motive of the shootings in Chattanooga. Hello? A guy with a name like that targets military personnel? He didn't do the theater or the mall. Notice too the wording: whether he acted out of his own motives, or was radicalized. His personal finances were failing, or he was motivated by ISIS. How about a third option, it was his own personal Jihad? Point is, that whole agency is completely loyal to the progressive takeover. Wake up, see it for what it is. Not enough? How about Sheriff Joe now being harassed? And the group that made the baby parts for sale video is now the target of investigation. Open suppression of dissent. That to me is a BIG turning point. Before, there would have been a big fake show of concern, a few heads would roll (temporarily reassigned) and the matter would be intentionally forgotten. Mark this day on your calender.
On a related note, I wonder if anyone has made the Distraction Chronicles...keep a record of events damaging to the progressive image, and see if there's a correlation of loud distracting events at those times.
 I am completely for stopping illegal immigration, so don't take this the wrong way. Actually, I was thinking about working in a land where I didn't know the language well. Is an immigrant that doesn't know the language well more attentive to the work process? Not so much assembly line work, but construction. The immigrant won't be able to take orders very well, so he'll be anticipating what step is next.
 It has been said that time began when God made the Earth and Sun; but I'm wondering if we can regard that as the physical beginning of time, and another point as the de-facto beginning of time. Or the beginning of time for mankind. This is just something I was pondering while driving; I think there's a connection with the rest of life. Specifically, if man was eternal at the beginning, well, then time began for man when sin came. The importance is that the clock began ticking when evil came. The clock began ticking for everything and everyone in this world. We get old and die, countries rise and fall. People get in a situation that's better than the awful situation of others, so they want to maintain it. That desire leads to the myth of continuity. I guess my speculation is that time itself has an evil side. Technology brings some good things, but the bad guys are keen to use it. They incrementally consume and corrupt that which is good. They nullify the education of a generation; so they can take -everything- like "taking candy from a baby". Thus, time is a vehicle of evil? I'm not trying to establish a philosophical idea that may not be defensible; but trying to get people away from complacency, away from ignoring  how bad things are. You grow too many roots, and you lie to yourself. Abraham stayed mobile. Lot went to the city and had a house. Be mobile in your mindset.
 Two questions. I have two questions for all those talk show hosts that claim to be Christian, but never acknowledge God or the Adversary as relevant to current affairs.  First question: Is there an omnipresent God who created the heavens and the earth, the God of the Bible? Second question: From what he has revealed of Himself, do you suppose he considers the mandatory teaching in all public schools that there is no God, no standard of morality to impressionable children to be just another passing political incident? I think He would tell you there is no greater offense, and that it's the entirety of future generations. We now have that generation, the Godless generation. Where's the bumper sticker that says: "I'm godless, and I vote"?  I noticed.
 It would be one thing for countries like Russia and China to be buying gold. Economics can be complex, so I don't know all the interactions of one county's decisions. It could be that since those two countries are trying to establish an alternate world currency, they want to hold less dollars in reserve, to weaken the importance of the dollar world wide. The gold is there to offset the decrease in dollars? I guess countries have a reserve so that they can counter difficult trends and events in their own economies. Then again, they really could be expecting a crash of the dollar. As I said, I'm out of my league on this one, but what I'm wondering about is Texas. As a part of a bigger national economy, they might not need a reserve to make the same manipulations and counter measures that a country would. So why are they bringing their gold back to Texas? Do they know something about the near future of the dollar? 
And now, a couple cartoons for your entertainment.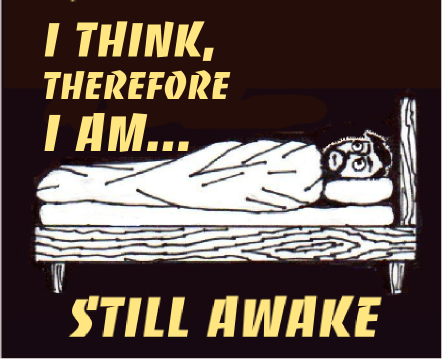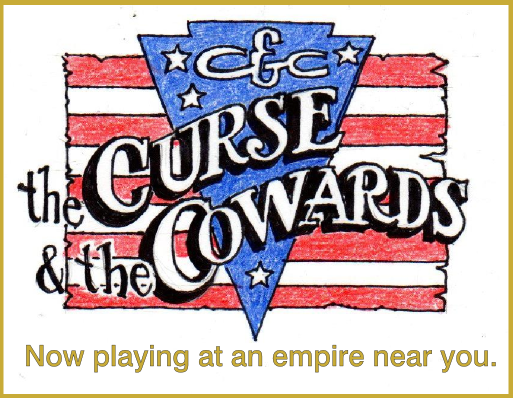 Monday, July 20. 2015
I guess it was General Dunford that recently said Russia is our greatest threat. Well wrong; people like you sir are our greatest threat. Another great threat: the Media-Political Complex has a Jihad against truth. Remember when it was SO WELL established that global warming was a threat? Now it's climate change. If they're not lying by commission, they're lying by omission. How long do you suppose the baby parts for sale incident will be covered?
  Aside from furthering the public indoctrination about racism, the recent episode with the Confederate Battle Flag was more than anything else the M.P.C. flexing its take-down muscles.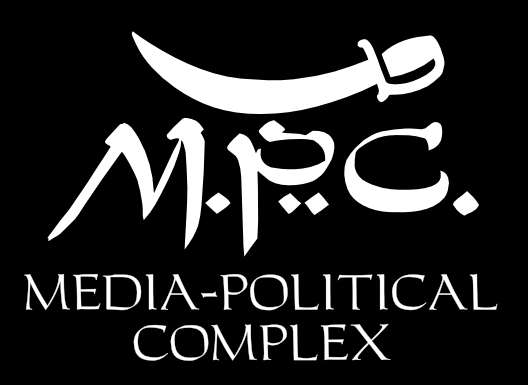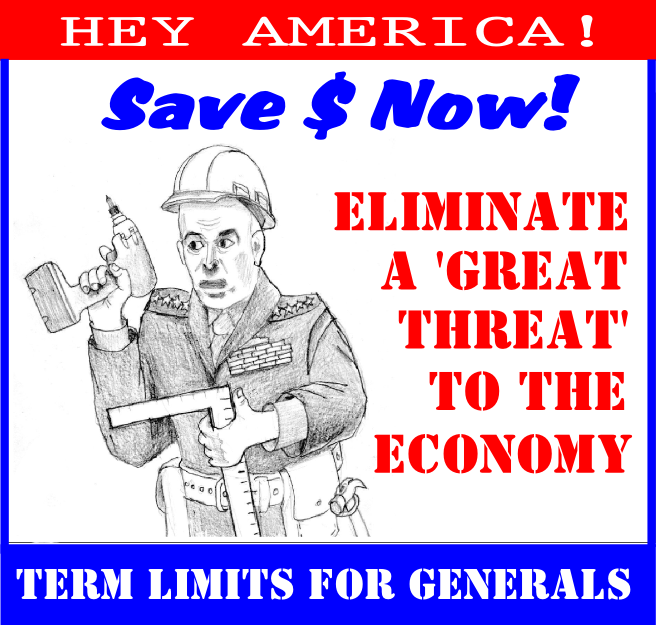 Wednesday, July 15. 2015
OK, quick prediction here, if you want to call it that. It's 11 am Wednesday, and Bing News hasn't said anything about the Greek (Parliament?) voting to accept the latest bailout. I say that it will pass. Not because I know anything about it, other than to not approve the measure would mean less big government in the world, and that's a step backward for the progressive agenda. The Legislative branch of the US gov is going to vote on the latest Iran nuclear deal. Same there, done deal. In fact, all this is just for show, to maintain the appearance of autonomy. So I wouldn't call these things predictions; just observations of continued direction.

Wednesday, July 8. 2015
This is my comment at Russia Insider, but is a more detailed explanation of what I posted here last night:
Some people look at the events of the day as isolated incidents; but I
regard them as part of a agenda. This court ruling is serious not only
as both an indicator and promoter of societal decay; but as the opening
of a gate. Obviously, it's happening in a degenerate society, it's
tautological in that way, but for the sake of conversation, suppose it
happened in a different society, one more libertarian. It might be just
another incident. But in a society where people let their emotions rule
their minds, rather than the opposite, it's dangerous. Look at the
recent Confederate Battle Flag ruckus.People here panic and act hastily
to be in compliance with the agenda.
 Christians will be labeled
haters, -exactly- like Klan members. The emotions first majority will
expedite laws to punish the haters. A lot of people are using the word
persecution, which it will be; but I use the term nullify. Why? Friday I
had what -might- be a breakthrough in my understanding of current world
events. For years it's been a mystery to me how the progressive
societal engineers promote Isl_am along with their fi_lth. Now I might
understand...the immoral part of the agenda is to first remove
Christianity. Years ago, I heard that one of the consequences of war is
the eventual merging of the two societies. If that sounds like a fringe
and limited consequence, then consider how much we are constantly
exposed to information about Isl_am. Consider how often the names of
Iraqi cities are on the news. Consider how much more people know about
that religion than others, and how much more they know about  it than
they did 20 years ago. It's the Sunnis vs the Shiites, the Fatwas, the
Immams, the holy days, all that.
 I've learned a little bit about
economics, you know, the Keynesian theory vs the Austrian theory, etc. I
know this economy is way WAY past its shelf life. But now I think there
might be a time line: nullify Christian influence, then let the economy
crash. Can't have it happen first. Too messy and difficult to carry out
the action against Christianity. Then, a leader will come on the scene
who says "We can fix your economy, but it must be done according to our
religion and laws." "All those who wish to be part of the new economy
must accept our religion, and a ..."
 Of course, that's pretty
dreary; and when I see things like the possible break up of the EU, or
talk of a Texas secession, I get a glimmer of sunshine in my soul,
hoping that all the above is miscalculation. But as I said before, the
events of the day aren't isolated.
Monday, July 6. 2015
Below are several rough drafts of
internet graphics I've wanted to make. At this point,I hardly have
the desire to finish them. I've included a variety of things at this
blog; like politics, just to make it more interesting. But now I've
got to the point where I think it might be idolatry. That is,
thinking that politics can save this country diverts attention from
God, who alone can save. I see so many things that way. The news is
crafted to bring people incrementally along to destruction. Be glad
about this, frightened of that, meanwhile your house is completely
plundered.
I didn't get around to making the
cartoon about a future scenario: Iran has obtained ICBMs, and a
nuclear war has started between them and the US. The White House is
still occupied by bHo; who upon learning of the crisis, panics and
orders a first strike on US missile bases. True colors and all that.
. On a different note, I imagined a
contemporary situation where a boy is brought up in a progressive
home. His parents want so badly to have bragging rights about a son
that's homo or trans, so they've indoctrinated the poor kid in all
that stuff. But, time goes by, and as often happens, there comes a
rebellious streak in the teen years. The kid yearns to be manly,
lifts weights, gets in shape, and has an eye for the young women. His
parents are so disappointed that they send him to counseling and put
him on drug therapy.
Speaking of rough drafts, that's all
the following is; just speculation. For years I've been baffled about
the progressives' promotion of Islam. Surely they know that there
would be certain changes to their chosen lifestyle should Sharia law
be in effect. A big mystery. Now though, like others, I'm thinking
that the progressive agenda is a only means to an end, its purpose is
to nullify Christianity, making a way for Islamic takeover. What I
haven't seen others speculate is a timeline. The economic situation
in the US is unsustainable; I know it will collapse, but I don't know
when. What I'm pondering now is that the collapse won't happen while
Christians are being persecuted and marginalized. Too messy to have
all that going on, and a lot harder to control. So a possible
scenario is: persecution, collapse, and a leader who promises to fix
the economy. He will say that we Muslims have a way of doing this
according to our laws, but all those who wish to be part of the
system must agree to be part of our religion.
Regular readers of this blog know I've
been seeing strange changes around me. People I would never have
thought...let's just say that these are the days that divide. People
are divided according to desires or priorities deep withing their
hearts. Strange events too. Last week, a sister in law who was 57
just fell down dead. Not all strange things are so ominous; yours
truly, have a fairly substantial doofus streak, has some lesser
strange events, to accompany the big ones. For instance, many years
ago, I realized that I could get a nap while sitting in a chair,
provided I had a table or some other object at the right height to
rest my head on. For the last couple years, we've had this large
couch with a thick back on it. There are times when a cough and
congestion will keep me from sleeping in a prone position. But the
big sofa is perfect for sleeping while sitting up. I get a small
pillow, and lay my head on the back. Even when I do sleep in my bed,
my mouth gets dried out, and I have a concern about halitosis. So I
always lay on my right side, to spare my wife the unpleasantness. The
way I lay on my bed is the same way I always tilt my head on the
couch. Over the course of the last year, I've been having a problem
with my inner ears. It was getting worse in the last few weeks, I was
having bad dizzy spells too. I knew that God would fix it, but didn't
know when. I had my head tilted the other way, and heard a mild
crackling sound in the left ear. Then I realized how I've been
sleeping on only one side only for the last couple years. I took a
nap with my head angled sharply the other way, and, instant relief.
So you're going to let me retain my status as the weird neighbor,
right? Thanks.