Tuesday, May 19. 2015
It's been awhile since I've read conspiracy theory stuff, other than what shows up in comments at sites I go to. I should say typical conspiracy theory stuff, one might label some of my ideas that way. I prefer to regard my ideas as speculation, unless I'm trying to get people to look at what's painfully obvious by making a prediction. Anyway, here's an idea I had recently. A common theory is that a one world government is being formed, which will be administered by large regions. What if there will be regions, but the main intent is to have Christianity eradicated in each region by established means? That is, a progressive region, a Muslim region, etc.
.........................
I've had an internal debate going for years about tithing. The Old Testament states it as law, and as good practice; here's Solomon in Proverbs:
9 Honour the LORD with thy substance, and with the firstfruits of all thine increase 10 So shall thy barns be filled with plenty, and thy presses shall burst out with new wine.
But in the New Testament, it makes it sound like one is to give what you can, so long as it's cheerfully. Years ago, my financial situation was much better, and I did tithe back then. Actually, just about anything would be better than this winter. It was pretty bad, depending how you look at it. Of course, when you try to live debt free, you don't have a $200,000 house debt hanging over you, and recovery can be fast. I got pretty loose about tithing, so often I would be right at the edge, something like: "If I give $30 from this check, then I won't be able to pay that utility bill. But things got so bad, and sales got downright goofy. The bills were stacked so high, that I figured, what difference will that $20 or that $30 make now? In the midst of the worst of it, I stated tithing again. My finances started an immediate recovery. I'm still driving my good old Toyota truck, living in a rented house, but I'm paying the bills, and the sales department isn't an ongoing episode of Twilight Zone. Jesus made a very clear point about secrecy in one's charitable deeds, so I write all this with some reluctance. I convey the details to show the gravity of the situation, and how important this new understanding is. That understanding doesn't omit a well known Bible verse: "To whom much is given, much will be required". The passage is Luke 12:48, and is talking about the degree of punishment one gets according to what one knows about God's ways and Word. But I think the verse has greater implications; and living in this country is relevant. It has to do with the currency exchange rate. $35 a month will feed a family in another part of the world.
..........................
I was shopping with my wife the other day, and she noticed a new item at the big box store. She was somewhat shocked, and definitely offended. Me, not so much, that's not a good thing; I'm just dulled by all the trouble in the world. Also, I tend to get philosophical if you will, at times like this. I wonder about how this came to be. Ended up with what is for me some interesting contemplation:
 It's been half a century since the US said to God: "Thanks but no thanks, we can govern ourselves". Like those in Romans chapter 1, we've been turned over to our self governance. Now it's an amazing curse. Hillary Clinton has two major scandals (Benghazi & Foundationgate) but is still a viable candidate for the Democratic nomination. Man, if she's elected president, the people will have had plenty of warning, but by the curse will suffer through an administration rife with scandals previously unseen. Is it a coincidence that 50 Shades Of Gray is so mainstream in the US that it's now sold at Wal Mart; and people accept a candidate like Hillary Clinton? Amazing to watch.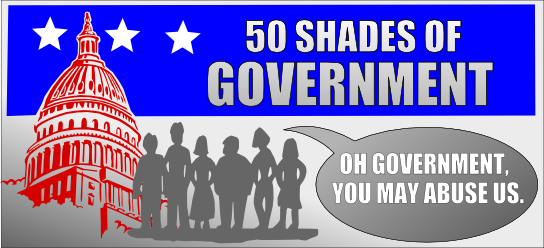 Thursday, May 7. 2015
A few recent events, anyway. I've been climbing around on a rather hot black roof, getting a large building reading to paint, and I'm a bit exhausted, so I can't report everything I'd like to.  I was at the site RI, Russia Insider, and read a post about the alleged "Kremlin Troll Army". It was actually a repost from a blog called The Kremlin Stooge. Click here. I don't know if there really is a paid Kremlin Troll Army anywhere; but I do know that I make pro-Russia comments, and I'm not paid staff. So I made a spoof patch and put the image in the comments at RI. Mark, the author of the original blog post, liked it and wondered where he could get an actual patch. I investigated, and found that one must order a certain amount. We talked about raising the money; but in the meantime, I started a Cafe Press online store that I've needed to start for awhile. I wanted to have posters and mugs of the lettering from my great grandfather's storefront available to relatives.
 There are several categories of items available, each based on different artwork. I've ordered several things, and will check the quality when they arrive. The store is HERE.
I was coming home at night, and saw a beautiful fox in the field across the street from our house. The children had reported seeing some unidentified animal in the same place on previous nights. They saw its green eyes and said it made the strangest sounds. They didn't think any type of wild dog would make sounds like that but I assured then it was so. The ones here make a rather high pitch yelping sort of sound. These animals are quite recluse, and I wondered why it was so near our house, and making its presence known. Then I thought that it's after our dogs' food. It probably makes a ruckus nearby, then after the dogs chase it, it circles around and eats their food. The dogs might be on to the scheme, or just too familiar with the routine; whatever the case, this fox is resorting to ever bigger shows in the field behind the barn.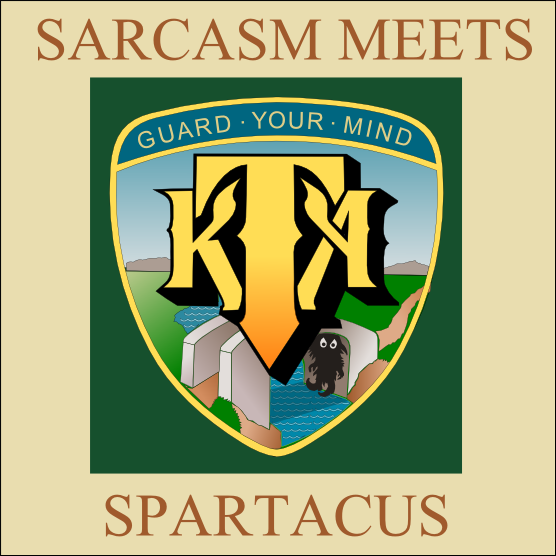 Tuesday, April 28. 2015
It's early Tuesday morning, I guess the Supreme court is going to rule on homo marriage today. It will pass. I would welcome being wrong about that. The reason for the prediction is to show how obvious the agenda is. This isn't a political process; it's a spiritual one. The country is so far removed from its Christian past that the judges won't be affected by it.
 On a related note, I've previously predicted that Hillary would win the Oval office. Things aren't going well for her campaign, but I wouldn't be shocked to learn that she not only stays in the race, but wins. It would be bizarre, but believable. I could wax sarcastic and say that it's comforting nostalgia, a Clinton administration with all the ensuing scandals. Just like the good ol' days. But rather, I see it as a judgment on a people very far from God. People have been running the country without Him for so long that first they became accustomed to  the constant scandals, and now, they're blind to them. If she gets elected, there will be non stop scandals, not seen heretofore. Then people will wonder why. Bizarre.
 Speaking of which, even I, King of weird, encounter incidents that are too strange for me. I'm very creative, but I don't think I could make this up. Too bad it's in such bad circumstances. Readers here will remember that I've written about the dangerous brother in law. I guess there wasn't enough evidence to hold him in custody for what happened to his neighbor, or he was out on bail, something. I'd rather live with police that were careful about evidence than those who weren't. Anyway, I'll call him the bad BIL. He's had a long standing dislike of good brother in law. So, he shot good BIL. Point blank range with a pistol, just inches away. The bullet passed right through, but not of course, without damage. He had a kidney removed. Three days later he was home again, was walking the day after that. I came to see him a day later, not only was he walking around, but was carrying on a good bit of conversation.
  The first thing he wanted to do when I came over was to search for the bullet. He thought that the police hadn't found it. So he decided to get a little technical in our search. He sat on the coffee table where he was shot. He got a couple of wood sticks, and said he was going to place the end of one stick on the entry hole (still a scab), and the end of the other stick on the exit hole. He wanted me to stand away and visually help him adjust the angle of the two sticks so that the exit one would point to where the bullet went. For a split second, this was too strange for even me, the weird neighbor himself. But I realized that one, I have to live up to the name; and two, it's a once in a life experience. So I stood back and assisted. The entry hole on the front was higher than the hole on the rear, so that formed an angle by itself. All I had to do was to tell him to raise the front of the front one, and lower the farthest end on the exit stick. Then it all formed a straight line. We noted where it pointed to on the couch, and took apart all the cushions looking for the bullet, or a hole in a cushion. We didn't find it, but did manage to make a mess of the couch. By the time we were done, he was too tired to put the couch back together, and me, the undomesticated slob, couldn't remember how it came apart. So good sister in law (they're not all good) came and fixed the couch. Typical male operation I guess.
  Numerous other things to write about, but now it's REALLY late, so that will have to wait.
Saturday, April 4. 2015
"A guy I know" has been dealing with a situation for months, it just ended abruptly.I'll call this guy P_D. His sixteen year old daughter was in contact with a man forty years her senior. It was proven that the relationship was not platonic. P_D called the local sheriff, who visited the man. I guess with limited evidence, or without catching the man in the act, the sheriff could not make an arrest. Of course, P_D thought of doing something himself. But in these times, one must be careful how one acts; as good is called evil, and evil is called good. If ever the sign from the poolside applied, it was now. Any expression of anger could be used to establish motive. All of P_D's contemplations had to be a secret, regardless of what others thought of his silence. And what should those contemplations be? The Bible says that vengeance belongs to God, He will repay. Is there a difference between defense and revenge? P_D thought so, but you know how these debates go. One need not think in fatal terms; a frightful event might suffice. This will give you an idea of how wide the contemplations can range:P_D knows a sign maker. If P_D knew the two were meeting in a vehicle, then he could attach a magnetic sign to the back that said something like 'Jihad Today!! Bomb on Board! Death to all Infidels!!'. See how far they drove with that.
 The deliberations weren't incessant, only occasional, and they ceased one recent afternoon. P_D received the news that the man was feeling poorly, and went to a hospital; where he suffered a massive heart attack. The staff tried for two hours to revive him, but to no avail. The man leaves behind two children just entering their teens. It's bad to lose your father, but also bad to grow up watching him involved in immorality. A person told P_D that this was retribution from God, but he maintained his silence. What's one to say other than "But for the grace of God, there go I"?
 About twenty minutes after hearing of the death, P_D's wife and two of his children were in a hay field. Over and around them a large black helicopter made a wide low turn. The children ran inside to tell P_D. Their description made it obvious that it was the recently acquired Vietnam era Bell Huey from a jurisdiction miles away in another county. It hasn't been seen in the area before. Then P_D went out to make a car ramp from heavy steel pieces, including a section of I-beam. As he picked it up, his hand wrapped around something soft and papery. He immediately realized that it was a large wasp nest from last year. He let out a grunt of mild shock. It's strange how the hand can identify something that one has only cautiously looked at before.
 One doesn't wake in the morning knowing there will be one weird hour in the afternoon.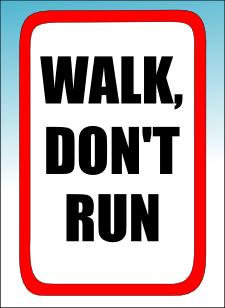 Wednesday, February 18. 2015
  If, for the sake of conversation, there was a successful secession movement in this country, part of it broke away, how much difference would there be between the two parts? Probably about as much difference as is between the Republicans and the Democrats. Sorry, but not enough. I guess it's tautological in a sense; they haven't broken away -because- they're not different enough.
I heard a vile episode of the Alex Jones show the other day; I kept wanting the host to "Shut up! Let the man finish! Shut up why don't you?" A man had called in from Tennessee, wanting to make a comment about the Bible book of Thessalonians, where it talks about a falling away. The man barely got a few words out, and the host interrupted, acting like he was in complete agreement, redirected his faux rant a little, then said,"Thanks for the call", which was the end of it. There are at least a couple possibilities here. Maybe he had previous encounters with this caller, and they weren't worth repeating. But I can't help wonder if it's more of the politics only agenda, we mention God in passing only, or as the One who will judge our opponents; but never as the One who protects, restrains, and even directs affairs of men and nations. I see it everywhere. We have to vote for this guy, we have to counter that tactic, we have to protect our freedom of speech. Really? For what? So we can continue to abuse it? What does the Living God think of what we've done with our freedom of speech? As far as I'm concerned, the caller had his finger on a very relevant passage, I would like to know what he was going to say.
  As far as the secession thing, I've not been interested at all, but who knows, maybe my efforts to depart from hence won't materialize, maybe God doesn't want me to go. This is a changing world, last year will prove to be pivotal. I suspect this country is headed for major changes as well. In its present condition, it's too big and dangerous to the rest of the world. Contemporary politics proves that, but if you want more, read "War is a racket". It's a quick and easy read, written apparently just before WW2.
  Anyway, it looks to me like all our troubles are from turning away from God. If there is a collapse, the only possibility I see of there being a place left that is worth living in will be that part of the former thing survives, not the whole. Job was restored beyond his former standard, but with most things, it's not so. The only hope I see of that part being left is to covenant with God: "Lord, we beseech you, forgive our former filth, let us have a place to work and raise our families. We covenant this day Lord, to make a country that has a constitution with specific permissions and restrictions. Lord, we will ban pornography, we will teach your creation , and educate our children why atheistic theories are irrational. We will ban abortion, and criminalize adultery. Certainly there are other things to add, but I hesitated even at that much. The early populace of this country would be in agreement, but these days the feces throwing primates would assail me from both sides. Oh well, my perceptions keep changing, I'm beginning to have a very ominous understanding of what this country has been for decades. We are a huge war machine that is directed by those with no concern for our well being, or anyone else's.
 Speaking of war, I wondered if part of hell for the war mongers are relentless cries of agony from wounded soldiers. Now back to that spiritual anti-gravity. As a Christian parent I live the ongoing paradox of wanting my children to know the Lord and His Word; but also not wanting them to have a false sense of security from growing up in a home like this. You watch each one, with their varying personalities, and the choices they make. You see more than one delaying a commitment to be born again; as though they can flirt with a life that is a little less than Christian. But no decision -is- a decision. Being part of the Lord's Kingdom requires a certain amount of desire. It's so easy to go the other way, so easy to take steps toward blatant sin. Why isn't there a revelation in our minds that includes the screaming agony of a parent whose child was just killed by a drunk driver? The wails of a mother whose daughter had a wretched thing happen to her by a man that used pornography? Our decisions are made in comparative silence. Could it be that it's about desire? Desire to do the right thing? It seems that our lives are a continual stream of forks in the road, based on what we desire.
  On a different topic, years ago, I was contemplating a move to South American to escape the intolerant progressive takeover here. I heard of land in Paraguay for $50 an acre. I was looking more into it the other night; now I suppose it's $200 an acre, and that's in a very remote area. The web site suggested buying the land, and using it for carbon credits here. The site clearly stated that it was so remote that the land was impractical for a family farm. Uruguay might be more likely, but the prices for farm land aren't much lower than here. If you're familiar with this blog, you know I've thought about emigrating to Russia. The physical challenges could be considerable, the visa and immigration laws look close to impossible in my situation; and now, with the hostilities between the US and the Russian Federation, I can't help but think the people would not welcome an American. That could put a big difficulty on being self employed, which is what I do.I still have a desire to move there, my heart is still attracted to that country, and I have a deep concern for their well being while they resist the toxic empire that is against them. You don't hear the screams of those suffering in the wars we create.
Tuesday, January 27. 2015
I've been researching my great-grandfather, Ernst Ada, the violin maker. His son Bert was in WW2, in North Africa. He was wounded, and sent back to the US on board a hospital ship. In route, the ship was torpedoed by a u-boat. Apparently, Bert survived; but Ernst was so affected (angry?) that he quit making violins, and got a job in a torpedo factory. He never went back to making violins, and died in 1949. I could see myself reacting that way; but what I'm about wondering now is the initial torpedo. How many do I send out, only to have them like a garden where I grow more, or like leaven in bread dough, making more reactions?
This isn't a retreat from countering evil in this world, but I want to be careful how I say things, and, eliminate a lot of the 'hooray for our side' stuff.

I woke up the other morning with this dread, I guess you'd call it. Dread about how bad it is to teach school children that there is no God. Wave after wave of them sent off to eternal death.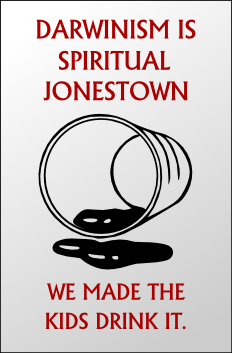 Considering how tense things are in the world, it's bad enough that the current resident of the White House is destroying this country; but we had a chance to elect a man that likely would destroy the entire Earth, given these circumstances.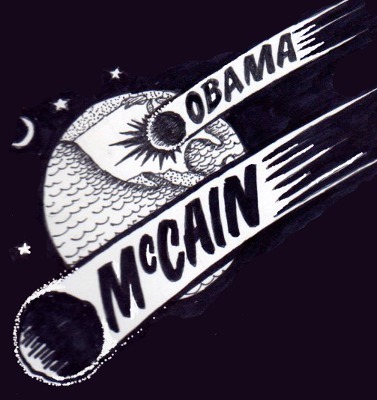 When we think of reality, we tend to think in empirical terms; things we can perceive with our senses. But compared to the power of God, this physical world is very limited. So it's -really- easy to blow right past something very important. Adam and Eve lost the sinless state by a little reasoning. Israel lost theocracy by desiring a king. David saw a beautiful woman bathing, and became a murderer. It's like spiritual anti-gravity. Incredibly heavy things seem as light as much smaller things.
I've told you before about the moral artillery shells going off around me; it doesn't appear to be abating. All I can figure is that people take the first steps toward sin without much thought. Watch out for those first steps!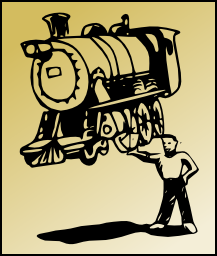 Sunday, January 18. 2015
Looks as though it might be an eventful new year, we can say we "live in interesting times". When the cartoonists were killed in France, I wondered if I should respond with a cartoon. I have been making serious changes to the way I engage people's comments on blog posts. Before, my policy was that I wasn't looking to have a nice discussion, with tea and sugar cubes; nay, I was there to KILL my opponents position. Karl Von Clausevitz said that war is the continuation of politics by another means; so better to fight decisively in the realm of ideas and words than bullets and missiles. 
  Lately though, I've been trying to say things in a more constructive way, even aim for converting the opponent. Not holding my breath on that last part, but it's good for practice, and can have good results on people that are of the same mind as the opponent. So it was, how does one draw a cartoon for this incident? I should add that one of my first reactions was that the resulting cartoons don't need to end as soon as the story dies down in the news. That lets people off too easy. So I've been in no rush to draw this. Making this as a vector file, (link HERE) with the word balloon empty would add emphasis to the question: What are we teaching our children? As a vector file, people can scale it any size without distortion, and they can put in their own words. I expect them to use it against Christianity, which is my religion, but it's worth it to press the question. Below is how I word it.
  As far as the actual incident goes, lets just say that I'm aware of many of the questions surrounding it, and I'm not dismissing them too quickly. Then there are the related questions about how much free speech the French actually have. They need permission slips to be angry about things, and since that permission is given by the progressives in charge, there will be little change. You don't actually think that Muslims will be deported from Europe do you?? No, things will simmer until another incident happens, and another. The net result will be that people's anger will be built up and directed to all religion.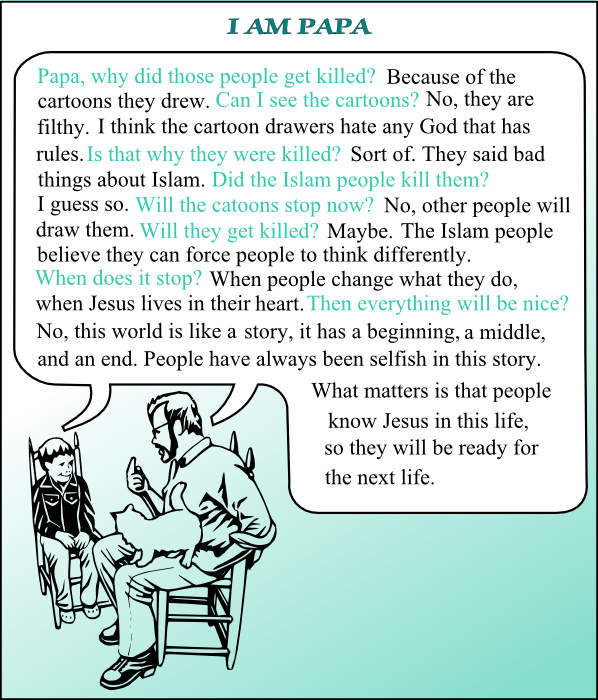 Sunday, December 21. 2014
  Ah, thee name, thee name, eet is back. After a Bible study, when most of the family was there, I brought up the blog name. I was surprised at the feedback. The worst I got was "I don't really care, so long as I'm not personally involved". On the other hand, one daughter said that the old name was better because the new name would make people think that all I wanted to talk about was the collapse of the country. 
  As for me, the 'weird' name is more fun; but "Coup of the surreal" more accurately describes the takeover of strangeness around me. Maybe it's just the deterioration of order. At any rate, in spite of the last post, I do care about some things; but I have to continually turn myself back toward them. Maybe it will be easier with one of them from now on. I came to a clearer realization of how important it is for me to regularly do my Bible study. It's not just a personal development thing, through learning and the joy of seeing God bless me with insight into His word. It's a responsibility to those around me. It helps me to think right, to make important decisions in a world where the masses are deciding wrongly.
  I've been lacking-slacking in the study department, hence, I'm still in Genesis; but here's what I saw tonight: As usual, I read my list of things to look for in the text, this helps me to find more. Often though, a verse stands out not because it fits one of the other categories, but because it fits in #12, "interesting". That is, I'm reading along, looking for things like #2 "evil of mediocrity", and a verse just has this unspecific draw, if that's the word. Maybe "rise" is better, it catches my attention. Maybe because they did things different back then than we do now. 
  So it was tonight, I was reading in Genesis chapter 32. The end of verse 16, Jacob sent the gifts to his brother in separate groups, a little at a time. Is this a lesson about human nature? That one large presentation isn't as good as a series of smaller ones? Jacob instructs his servants to give a verbal message with each gift, this might be more effective than the wow factor of one huge gift. That would start to wear off, plus there would be a whole lot of busyness brought onto the scene. 
  So...maybe Esau's huge company of armed men was a similar thing; in that he didn't intend to attack his brother, but this show of force would turn into a show of mercy. Now to contemplate this some, one could say that when it comes to force and violence, the only effective way to make the presentation is to show it all together; whereas the presentation of good things has more flexibility in how it's presented. There is plenty of room for contemplation of how this idea might be used for persuading people in the places that we present our viewpoints or pitches; but that's another discussion.
  Right now, I offer this related contemplation: I often wonder about beauty and art in our world. Sometimes I think it's just remnants of the time before sin entered the world, and now we just cobble together bits of beauty to make life better; but it's like using an alternator from a car that's not running any more to make a windmill generator. The car as a whole was made for something else; and the true nature of this world is in the horrific things people do to each other. We patch it up and try to feel better, but beauty is just leftover stuff from an entirely different world.
  I don't always see things that way, but my life isn't always easy, besides true empathy would be to relate to people in awful circumstances, regardless of how posh mine were. That's brutal honesty for me, to let my day to day contemplations go negative when it's time to. Maybe you can't appreciate the light until you know the dark? This is starting to sound trite, mushy, corny, something overused, but bear with me. Put these two methods of presentation into the context of Heaven and Hell. Jesus made an awful presentation of Hell; it was like all the 400 armed men coming at once. But think about Heaven; how much detail was given about that? So what if...every time you see a cute puppy, an awesome sunset, your wife dressed in striking attire (looking you in the eye), and every other neat beautiful thing; what if that's God's incremental presentation of Heaven?
Sunday, December 7. 2014
I don't know if it's the continuing gradual decline in readership here, or what; but I'm beginning to think I spend too much time on the internet.  For months,I have been quickly putting boards and beams in the barn, without much order; and what a mess. I spent some hours this afternoon straightening that out, and found some beautiful wood while doing so. We'll see if it lasts, but there's a liberation in not being able to maintain the numbers. I took some of the wood and started making it ready for signs. Not ones that businesses have ordered, but ones I hope to sell online.
 

While I was working out in the shop, I thought that maybe people wonder why I haven't addressed current issues in this country. Let me tell you about a plan I had for some murals on local barns. The street I live on runs parallel to one that is known for its historic homes. They're old, but really nice. They even had famous visitors back when, I think Andrew Jackson came by. My idea was to make a historic loop. There are small towns in the Midwest that attract visitors because of the murals painted therein. I reasoned that if the barns along this road had murals depicting local history painted on them; then it would attract visitors, and maybe even create a few jobs. Where applicable, the murals would include a relevant Bible verse.
 But then I got the news that California had passed the law allowing school children to choose which bathroom they perceive their gender to be. That's it man; end of story. No country that does that to children can be saved. Too far gone. I had locations and artwork arranged for the murals, but forget it. Waste of time. I don't comment much on domestic issues in this country for the same reason. If I do comment, it's to try and prove a different point; but not 'this is what can be done to save it'. So it is that I don't comment on police shooting unarmed African Americans. Even if I did want to comment, I'm not informed enough to say much. That statement alone will probably anger some, but that's just another of the problems facing this country: the disregard of due process and free thought. I'm not allowed to say I want to know more about each case. If a 285 lb guy tries to take a police officer's gun, then sorry, he might die. Too bad, end of discussion. If it was a white guy the same size, doing the same thing, would there be an organized protest by the same crowds? Is justice their true motive? The white guy's death probably wouldn't get airtime outside of a 50 mile radius.
 Don't think I hold the police in high esteem. That would be difficult considering how often they pull me over. I guess I'm being profiled, but that's another matter. The point is that not only are the police turning into a bunch of dangerous idiots; but, we have an Attorney General whose enforces laws only if they conform to his filthy liberal agenda,  and we have a race of people who can't be treated like other suspects, lest they burn the town down. A grand jury reviewed the evidence, if you don't like that, you don't like order, and will reap the consequences. I'm not saying every case is the same, some are probably the wrong outcome, but I doubt all of them are. I've wondered if I could say the above in person in certain parts of town. Come on, tell the truth, "be brutally honest", you know it would be a big risk. There you are, free thought not permitted. So this increases interaction between races, right? Increases whites shopping in black districts, decreases racism, right? There was a time that I really wanted to be known as "a righteous man"; like some of the guys in the Bible. But now, in this country, I'm the bad guy. A regular life time member of Bad Men Anonymous. Should I care?