Wednesday, July 8. 2015
This is my comment at Russia Insider, but is a more detailed explanation of what I posted here last night:
Some people look at the events of the day as isolated incidents; but I
regard them as part of a agenda. This court ruling is serious not only
as both an indicator and promoter of societal decay; but as the opening
of a gate. Obviously, it's happening in a degenerate society, it's
tautological in that way, but for the sake of conversation, suppose it
happened in a different society, one more libertarian. It might be just
another incident. But in a society where people let their emotions rule
their minds, rather than the opposite, it's dangerous. Look at the
recent Confederate Battle Flag ruckus.People here panic and act hastily
to be in compliance with the agenda.
 Christians will be labeled
haters, -exactly- like Klan members. The emotions first majority will
expedite laws to punish the haters. A lot of people are using the word
persecution, which it will be; but I use the term nullify. Why? Friday I
had what -might- be a breakthrough in my understanding of current world
events. For years it's been a mystery to me how the progressive
societal engineers promote Isl_am along with their fi_lth. Now I might
understand...the immoral part of the agenda is to first remove
Christianity. Years ago, I heard that one of the consequences of war is
the eventual merging of the two societies. If that sounds like a fringe
and limited consequence, then consider how much we are constantly
exposed to information about Isl_am. Consider how often the names of
Iraqi cities are on the news. Consider how much more people know about
that religion than others, and how much more they know about  it than
they did 20 years ago. It's the Sunnis vs the Shiites, the Fatwas, the
Immams, the holy days, all that.
 I've learned a little bit about
economics, you know, the Keynesian theory vs the Austrian theory, etc. I
know this economy is way WAY past its shelf life. But now I think there
might be a time line: nullify Christian influence, then let the economy
crash. Can't have it happen first. Too messy and difficult to carry out
the action against Christianity. Then, a leader will come on the scene
who says "We can fix your economy, but it must be done according to our
religion and laws." "All those who wish to be part of the new economy
must accept our religion, and a ..."
 Of course, that's pretty
dreary; and when I see things like the possible break up of the EU, or
talk of a Texas secession, I get a glimmer of sunshine in my soul,
hoping that all the above is miscalculation. But as I said before, the
events of the day aren't isolated.
Tuesday, May 19. 2015
It's been awhile since I've read conspiracy theory stuff, other than what shows up in comments at sites I go to. I should say typical conspiracy theory stuff, one might label some of my ideas that way. I prefer to regard my ideas as speculation, unless I'm trying to get people to look at what's painfully obvious by making a prediction. Anyway, here's an idea I had recently. A common theory is that a one world government is being formed, which will be administered by large regions. What if there will be regions, but the main intent is to have Christianity eradicated in each region by established means? That is, a progressive region, a Muslim region, etc.
.........................
I've had an internal debate going for years about tithing. The Old Testament states it as law, and as good practice; here's Solomon in Proverbs:
9 Honour the LORD with thy substance, and with the firstfruits of all thine increase 10 So shall thy barns be filled with plenty, and thy presses shall burst out with new wine.
But in the New Testament, it makes it sound like one is to give what you can, so long as it's cheerfully. Years ago, my financial situation was much better, and I did tithe back then. Actually, just about anything would be better than this winter. It was pretty bad, depending how you look at it. Of course, when you try to live debt free, you don't have a $200,000 house debt hanging over you, and recovery can be fast. I got pretty loose about tithing, so often I would be right at the edge, something like: "If I give $30 from this check, then I won't be able to pay that utility bill. But things got so bad, and sales got downright goofy. The bills were stacked so high, that I figured, what difference will that $20 or that $30 make now? In the midst of the worst of it, I stated tithing again. My finances started an immediate recovery. I'm still driving my good old Toyota truck, living in a rented house, but I'm paying the bills, and the sales department isn't an ongoing episode of Twilight Zone. Jesus made a very clear point about secrecy in one's charitable deeds, so I write all this with some reluctance. I convey the details to show the gravity of the situation, and how important this new understanding is. That understanding doesn't omit a well known Bible verse: "To whom much is given, much will be required". The passage is Luke 12:48, and is talking about the degree of punishment one gets according to what one knows about God's ways and Word. But I think the verse has greater implications; and living in this country is relevant. It has to do with the currency exchange rate. $35 a month will feed a family in another part of the world.
..........................
I was shopping with my wife the other day, and she noticed a new item at the big box store. She was somewhat shocked, and definitely offended. Me, not so much, that's not a good thing; I'm just dulled by all the trouble in the world. Also, I tend to get philosophical if you will, at times like this. I wonder about how this came to be. Ended up with what is for me some interesting contemplation:
 It's been half a century since the US said to God: "Thanks but no thanks, we can govern ourselves". Like those in Romans chapter 1, we've been turned over to our self governance. Now it's an amazing curse. Hillary Clinton has two major scandals (Benghazi & Foundationgate) but is still a viable candidate for the Democratic nomination. Man, if she's elected president, the people will have had plenty of warning, but by the curse will suffer through an administration rife with scandals previously unseen. Is it a coincidence that 50 Shades Of Gray is so mainstream in the US that it's now sold at Wal Mart; and people accept a candidate like Hillary Clinton? Amazing to watch.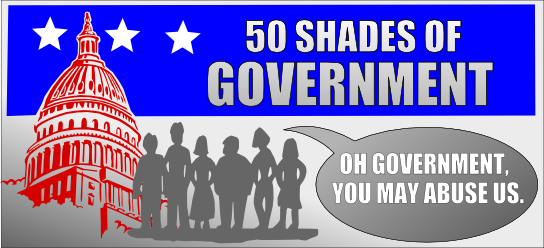 Tuesday, January 27. 2015
I've been researching my great-grandfather, Ernst Ada, the violin maker. His son Bert was in WW2, in North Africa. He was wounded, and sent back to the US on board a hospital ship. In route, the ship was torpedoed by a u-boat. Apparently, Bert survived; but Ernst was so affected (angry?) that he quit making violins, and got a job in a torpedo factory. He never went back to making violins, and died in 1949. I could see myself reacting that way; but what I'm about wondering now is the initial torpedo. How many do I send out, only to have them like a garden where I grow more, or like leaven in bread dough, making more reactions?
This isn't a retreat from countering evil in this world, but I want to be careful how I say things, and, eliminate a lot of the 'hooray for our side' stuff.

I woke up the other morning with this dread, I guess you'd call it. Dread about how bad it is to teach school children that there is no God. Wave after wave of them sent off to eternal death.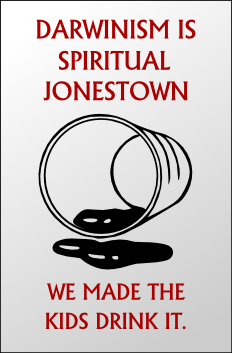 Considering how tense things are in the world, it's bad enough that the current resident of the White House is destroying this country; but we had a chance to elect a man that likely would destroy the entire Earth, given these circumstances.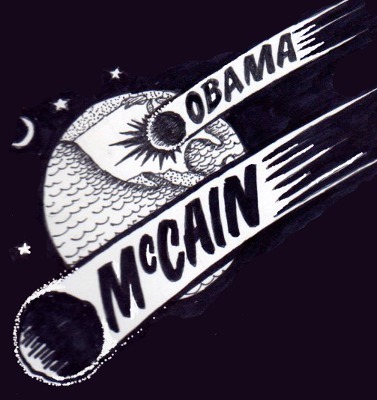 When we think of reality, we tend to think in empirical terms; things we can perceive with our senses. But compared to the power of God, this physical world is very limited. So it's -really- easy to blow right past something very important. Adam and Eve lost the sinless state by a little reasoning. Israel lost theocracy by desiring a king. David saw a beautiful woman bathing, and became a murderer. It's like spiritual anti-gravity. Incredibly heavy things seem as light as much smaller things.
I've told you before about the moral artillery shells going off around me; it doesn't appear to be abating. All I can figure is that people take the first steps toward sin without much thought. Watch out for those first steps!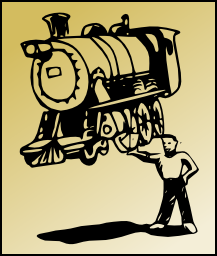 Sunday, January 18. 2015
Looks as though it might be an eventful new year, we can say we "live in interesting times". When the cartoonists were killed in France, I wondered if I should respond with a cartoon. I have been making serious changes to the way I engage people's comments on blog posts. Before, my policy was that I wasn't looking to have a nice discussion, with tea and sugar cubes; nay, I was there to KILL my opponents position. Karl Von Clausevitz said that war is the continuation of politics by another means; so better to fight decisively in the realm of ideas and words than bullets and missiles. 
  Lately though, I've been trying to say things in a more constructive way, even aim for converting the opponent. Not holding my breath on that last part, but it's good for practice, and can have good results on people that are of the same mind as the opponent. So it was, how does one draw a cartoon for this incident? I should add that one of my first reactions was that the resulting cartoons don't need to end as soon as the story dies down in the news. That lets people off too easy. So I've been in no rush to draw this. Making this as a vector file, (link HERE) with the word balloon empty would add emphasis to the question: What are we teaching our children? As a vector file, people can scale it any size without distortion, and they can put in their own words. I expect them to use it against Christianity, which is my religion, but it's worth it to press the question. Below is how I word it.
  As far as the actual incident goes, lets just say that I'm aware of many of the questions surrounding it, and I'm not dismissing them too quickly. Then there are the related questions about how much free speech the French actually have. They need permission slips to be angry about things, and since that permission is given by the progressives in charge, there will be little change. You don't actually think that Muslims will be deported from Europe do you?? No, things will simmer until another incident happens, and another. The net result will be that people's anger will be built up and directed to all religion.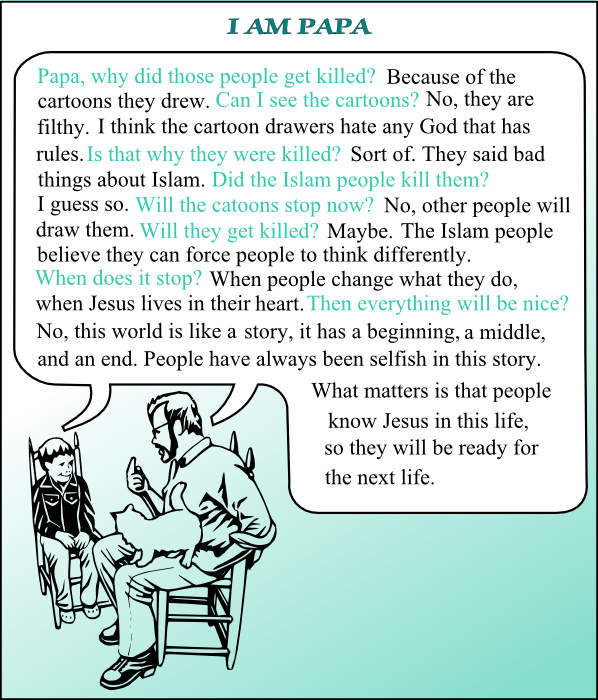 Sunday, December 21. 2014
  Ah, thee name, thee name, eet is back. After a Bible study, when most of the family was there, I brought up the blog name. I was surprised at the feedback. The worst I got was "I don't really care, so long as I'm not personally involved". On the other hand, one daughter said that the old name was better because the new name would make people think that all I wanted to talk about was the collapse of the country. 
  As for me, the 'weird' name is more fun; but "Coup of the surreal" more accurately describes the takeover of strangeness around me. Maybe it's just the deterioration of order. At any rate, in spite of the last post, I do care about some things; but I have to continually turn myself back toward them. Maybe it will be easier with one of them from now on. I came to a clearer realization of how important it is for me to regularly do my Bible study. It's not just a personal development thing, through learning and the joy of seeing God bless me with insight into His word. It's a responsibility to those around me. It helps me to think right, to make important decisions in a world where the masses are deciding wrongly.
  I've been lacking-slacking in the study department, hence, I'm still in Genesis; but here's what I saw tonight: As usual, I read my list of things to look for in the text, this helps me to find more. Often though, a verse stands out not because it fits one of the other categories, but because it fits in #12, "interesting". That is, I'm reading along, looking for things like #2 "evil of mediocrity", and a verse just has this unspecific draw, if that's the word. Maybe "rise" is better, it catches my attention. Maybe because they did things different back then than we do now. 
  So it was tonight, I was reading in Genesis chapter 32. The end of verse 16, Jacob sent the gifts to his brother in separate groups, a little at a time. Is this a lesson about human nature? That one large presentation isn't as good as a series of smaller ones? Jacob instructs his servants to give a verbal message with each gift, this might be more effective than the wow factor of one huge gift. That would start to wear off, plus there would be a whole lot of busyness brought onto the scene. 
  So...maybe Esau's huge company of armed men was a similar thing; in that he didn't intend to attack his brother, but this show of force would turn into a show of mercy. Now to contemplate this some, one could say that when it comes to force and violence, the only effective way to make the presentation is to show it all together; whereas the presentation of good things has more flexibility in how it's presented. There is plenty of room for contemplation of how this idea might be used for persuading people in the places that we present our viewpoints or pitches; but that's another discussion.
  Right now, I offer this related contemplation: I often wonder about beauty and art in our world. Sometimes I think it's just remnants of the time before sin entered the world, and now we just cobble together bits of beauty to make life better; but it's like using an alternator from a car that's not running any more to make a windmill generator. The car as a whole was made for something else; and the true nature of this world is in the horrific things people do to each other. We patch it up and try to feel better, but beauty is just leftover stuff from an entirely different world.
  I don't always see things that way, but my life isn't always easy, besides true empathy would be to relate to people in awful circumstances, regardless of how posh mine were. That's brutal honesty for me, to let my day to day contemplations go negative when it's time to. Maybe you can't appreciate the light until you know the dark? This is starting to sound trite, mushy, corny, something overused, but bear with me. Put these two methods of presentation into the context of Heaven and Hell. Jesus made an awful presentation of Hell; it was like all the 400 armed men coming at once. But think about Heaven; how much detail was given about that? So what if...every time you see a cute puppy, an awesome sunset, your wife dressed in striking attire (looking you in the eye), and every other neat beautiful thing; what if that's God's incremental presentation of Heaven?
Saturday, December 6. 2014
I have a website that is hosted in Moscow Russia. Pretty wild if you ask me; ten years ago I never would have thought it would be. But that's not important compared to the content there, or, a VERY touching analogy I almost missed. I have a series of pages there I call the Papa challenge. It's a friendly challenge to fathers to spend more time with their children. One of today's projects was finished enough to make into another page. Just as I was about to leave the site, I thought about the third picture down as the life of a poor kid left to himself. The last picture is the life of a kid whose dad tried to intervene in a positive way.  To me, it's so graphic and almost sad, that I hope I never forget it. Not only that, is it possible that if your life has been a struggle, and you were one of the kids left to him / her self that God says: I know what you went through, you did the best a kid could do alone. I'll help from now on.
I have to be careful not to mislead; the Bible says that we're all separated from God by our sins, not anything else. He paid an incalculable price to get people back, but it's on His terms. Jesus took man's sins upon himself for those who would receive that substitution. Then he makes people new, or "born again".
Thursday, October 30. 2014
For those not familiar of my Bible study method, it involves a Bible, notebook, pen, and categories list. The list is one I made; things I'm interested in. I read the list to have the categories fresh in my mind; then start reading a part of the Bible. If I see something in the text that matches something in the categories, I make a note in the notebook. When I'm looking for things, I find more; as opposed to merely reading without the categories. They are whatever you're interested in; for example: Calvinism, end of O.T. law, miracles, etc.
  Recent notes for Genesis 31:52 are: 9 Political, 35 Forms of Government. These two categories are seldom used, probably because I'm more interested in others. The second one includes family as a form of government. The context is Jacob leaving Laban; this was long ago. I wrote:
In that time and place, what other government was there? Even if there was a government over the area; this monument stood as a reminder of a declaration between these two men. Maybe I could call it a culturally authorized arrangement. Is this why the current populace of the U.S. doesn't value its own constitution? Its a arrangement from a previous culture.
A different culture indeed. Notice the nurse that disregards her quarantine. Either she's privy to information the rest of us aren't; or she just says "the hell with everyone else." Speaking of Ebola, I was thinking about the way states are taking protection into their own hands. I thought that when I get time, I should make a cartoon of an angry President Obama gritting his teeth and wanting to retaliate against those states, the same way he forbade states to protect the southern border. Then on the radio, at about 4:38 pm Monday October 27th, 2014, on WUOT, I hear that over the weekend, the president was pressuring states regarding these protective measures. This is surreal man. The nurse isn't concerned with what happens to us, the president is, but his intent looks hostile. This is surreal man!
  There are a number of things to ponder here. Maybe a stretch, but I'm reminded of the days prior to our Civil War; a group of states resisting the will of the federal government. Then there's the Army setting up quarantine for its troops. Maybe a coup is a "million miles away", but could this be remembered as the day the military started acting on its own? What's more important to me is that I shouldn't any longer have to explain to people I know why I want to leave the country. There's no way of repaying the national debt, economic troubles are inevitable. When the collapse or civil war comes, a replacement government will be needed. But it's like the line from the movie, "who you gonna call"? Who will fill all the positions required? The nurse is a typical sample of Homo Americanus. Traits include re-electing a destructive president. Symptoms also include not being shocked that one of the largest states now has a law allowing transgendered school children to choose which bathroom they identify with. A majority of Americans are not capable of governing or selecting a government. If by some unbelievable stretch you actually put in a conservative government, at least half of the population will vote for self destruction as soon as possible. What will you do with these people? You're stuck. You're toast; I'm hoping to leave.
  Speaking of culture, I was sure I had previously written about an incident between our clan, and a neighboring clan over chonder in the other valley. I can't find it in a search, and, in order to relate what happened a few days ago, I need to tell it. Pardon the length of this post.
 At least a year ago, I was informed that a group of men from their family had beaten a lone member of our clan, my brother in law. People were quite upset about it. I guess charges weren't filed, but I was expected to go confront these guys. It's my thought that if a woman is left to do a man's job too many times, she'll start acting like a man. I have a keen appreciation of things feminine, and I'm not looking forward to any gender role modifications. "Tell them they had better stop doing this." Says I:Um, look, there are only two possibilities here; either I'm in essence begging, or there's a fight. And in my estimation, if they're not Christian, that's the appropriate response to a threat, to immediately challenge the enforcement of the order. Those are the only two possibilities. I don't mind doing your bidding, but I want you to at least acknowledge that this is most likely a fight.
It was a matter of serious prayer. Being that we try to keep government involvement to a minimum, and so do they, it was reasonable that we confront them, but I just couldn't see a third option. I had an afternoon off from work so I needed to deal with this; but had to wait till those guys got home. I thought about going out in the hay field and doing some martial arts stretches; which I hadn't done in 20 years. I never was a star student in the Dojo anyway; more like the cigarette smoking doof. That or I could go up to the ridge and split firewood for the widow lady. I went up the ridge, had a grand time splittin' and talkin'. She told me some history, and gave me a jar of home made Chow-Chow when I left. Never had it before, hit wuz right delicious.  Then it came to me, praise God, there IS a third option. I remembered Proverbs 15; where it says that the eyes of the Lord are in every place, beholding the evil and the good. I would go with a Bible in my hand, and point out that they shouldn't think they're getting away with this thing.
  That's what I did. It didn't mean I felt completely safe; I was headed toward a group of rough guys, and remember, up there in the woods, there's no eyewitnesses. I don't sing to myself often, and maybe the world's better off for it, but that day, I was a-singin'. Martin Luther's "A mighty Fortress" to be exact. I finally found these guys, they came out of the house as a group, and didn't look happy. I walked to them, large print Bible in hand. Conversation was tense at first, but a few of these guys are old friends, so things got more kindly as time went on. They related the incident from their perspective. I found it believable, because one admitted to throwing the first punch. He said he kept being pushed back, and realizing the inevitable, swung. They told how this was just the latest in a series of conflicts caused by my relative's 'condition'. I'll spare the details, but I'm well aware of the man's 'habits'. That, and I've been the 'black sheep' in our clan before; I prefer to do my own investigating before I take sides. Finally, I convinced them that I believed their account, and we were chatting like old friends would under other circumstances. We almost made a horse trade (literally) but I figured I didn't want to show up with news of an equine purchase. Not from them anyway. My report wasn't received at first, but later on, everyone was given solid evidence to validate it.
  So fast forward to the other day, there was another incident, no details here, other than it wasn't a repeat of the previous incident. I asked them if they reported it; they had. We conversed awhile, their intent was to inform our family about the situation unfolding. I guess that since I went before with a Bible instead of a fist, I'm now the liaison of sorts. Back to culture, the Hill People's like that, they sought a peaceful resolve. Be careful how the media portrays Hill People, it's usually incorrect. Be careful how they portray anybody, for that matter.
Friday, October 3. 2014
Jesus said "What shall it profit a man to gain the whole
world, and lose his own soul?"
I'm wondering, what shall it profit a man to defend his country
from all manner of foreign threats, only to lose it to subversion
within? Britain once honored God, now it doesn't. Look at how their
greatness has declined. The U.S. once honored God, it was blessed in
a great way. Then it stopped honoring God, and America 1.0 ended in
the early 1960's. America 2.0 began the process of self destruction;
now it is beyond the point of return. Currently The
Russian Federation does a better job of honoring God than the other
two. I believe that because it does, it will continue to defeat its opponents. Just the other day, it was reported that a pool of
oil as big as the Gulf of Mexico was found in RF territory. I
sincerely hope that the entire country is prospered, from the Pacific
to Ukraine, from the Arctic to the Black Sea.

 What I'm contemplating now are two threats:  The first is when the people of the RF, in their successful resistance to threats from the West, start
thinking that their strategic and tactical decisions are sufficient for survival and prosperity. At
that point, they might make compromises with the blatantly ungodly, thinking
that the progressive version of tolerance will work. That a lasting
stasis can be had. This overlooks the conflict between God and Satan.
Satan wants no less than the expulsion of Christianity, and is
continually working toward that end. There is no stasis with him.  Here in the U.S. millions of voters in California had their will overturned by a single homo judge. A Christian baker, photographer, printer, and others are being forced out of business for not promoting or conforming to the homo filth. The A.G. of the entire country has declined to enforce laws banning homo marriage. So much for tolerance, worse is coming. Part of the ongoing change is that those who were once opposed are finding a way to de facto compromise. I predict that the new trend for Republicans will be to claim they regard the issue as boring. That way, they can say they still consider it immoral, while not making a public conflict. As I said, expulsion is the goal, for those that will not compromise. I'm not sure that homosexual behavior is the peak of immorality; but it is somehow the litmus test as to whether a person will abide by God's word.
 There is talk of a fifth column in the RF, I suppose every country has one. The second threat I'm contemplating is from what might be called the sixth column. People who are very loyal to the Kremlin, specifically President Putin. These people have keen and brilliant political analysis of current events; but the analysis always blames central bankers, ideologies, arms manufacturers, and so on. This could influence others to see these things as cause, and not the effect that they are. The idea that our decisions can save us, we don't need God; is the beginning of self destruction.
 To get an idea of what that looks like, cast your gaze upon the U.S. We once honored God. He restrained our problems, and gave us victories. That ended in the early 1960's. Now we have a ruined economy, a national debt that cannot be repaid, continual natural disasters, children killing each other, a huge prison system, school children (lots of them) on prescription drugs to modify behavior, a high percentage of children in fatherless homes, and the list goes on. God removed His restraint.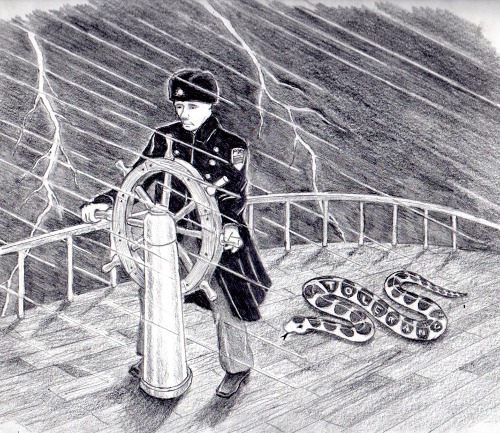 Saturday, August 9. 2014
I, like many others, hold to the myth
of continuity, even though I continually rail against it. I guess
it's how we deal with the world around us; so that we don't need to
recalculate every aspect of life at the same time. Some things have
to stay the same, I guess, I hope. They've been getting strange
lately.

I got a call last night, from my
sister in California. She said my mother was complaining about
"pressure" in her chest. The hospital examined her and said she
was fine, so she went home. The discomfort returned, so she went back
to the hospital; where they found a ruptured blood vessel next to her
heart. The leak was interfering with the main heart valve. They put
her on a Morphine drip overnight, but earlier today, she passed away.
Last year, my father in law, who
lived nearby, passed away from a marrow problem that lasted months.
My own father died from a rare affliction, which was not a sudden
thing. So that's how I assumed it would be, ten years down the road,
a sickness or some other indicator first. In fact, last year she kept
saying how she was losing her memory, but I suspected it was stress
from the death of a friend. The more time went by, the more she
recovered from the loss, and the better her memory got. In our phone
conversations, I didn't notice the memory thing at all. So I thought
everything was OK, ten years away, and all that. The phone calls,
man, that's one of the most important things I want to tell you
about.
We might have had a normal family,
not good, but normal. My dad left when I was about 11. We never did
anything religious, later in my teen years, I ran the streets and
lived a bad life till I was in my late 20's, when I read a little
book about creation. Later I became a Christian. Through all that, I
never had contention with my mother, but at the same time, we were
never close. Nobody in my family was close. We just weren't in
frequent contact. My wife's family thought that was a strange thing.
My wife and her sister Marie were often asking me if I had talked to
my mother lately. There were times when I regarded it as harassment.
I felt like saying "Hey! Let's make a deal, OK? How about you bug
me about these things in the same amount that I bug you about them?
Hmmm, how about that?"
I never said that; being a long term
recovering bad man, and knowing it. I figured that what they were
prodding me about was what normal people do, what high class people
do. My wife's father had a large family, something like 92
grandchildren. My wife has memorized all their names, every last one.
That seems to me to be a high class thing, remembering people's
names,and the details of their lives. So I didn't revolt, didn't
react, in fact, I called my mother a lot more than I would have if
left to myself. Now this. Man, am I glad I called. Dear reader, does
any of this sound familiar? Your relatives got a long time yet? Don't
talk to them often? Now it's my turn; I'm pestering you. Call them.
Watch out for the myth of continuity.
When my father passed away, I was at
his bed side a few days prior. A Christian minister had been visiting
him, so I assume the minister talked about eternal things, and, if I
recall, my cousin's husband was also telling him about the eternal
choice we can only make in this life. The choice is this:Every one of
us has alienated ourselves from God by our sin. Some have more sin,
some less, but we're all guilty. You will either be judged for that
sin yourself, or, by faith, you can trust that Jesus was punished in
your place. That's what will make you part of God's family, it's the
beginning of the Christian life.
I tried to talk to my father about
that, there on his death bed, but he would jolt from his half sleep
and ask "WHY ARE YOU ASKING?" It seemed too stressful a thing to
discuss with someone in a very frail condition. That, and other
people had been talking to him about it. I've wondered whether I
should have pressed the matter. Gently, but clearly.

I got to talk to my mother on the phone. She
couldn't respond, but she could hear, and I told her that maybe she's
trusted Christ for years, but this life is the only time we have to
decide to have Him take our punishment. I didn't miss the chance this
time. It reminds me of a video we (the family) just watched about an hour ago, never saw it before. There's a scene where the atheist professor was dying, and the minister was there to talk to him. The name of the movie is "God's not dead". I told my kids that I hoped they would remember the things going on in the lives of the people in the movie. They were very real situations; the love, indifference, and turmoils were what people around us are going through, that we don't need to watch fiction adventure movies to see the difficulties people have to deal with. Neat movie, realistic situations.