Sunday, September 15. 2013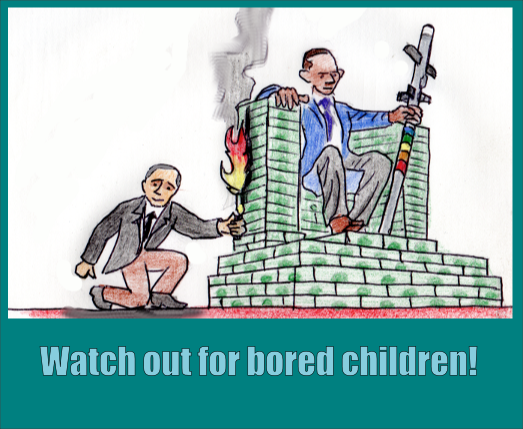 As in printed dollars. I clicked on a
link to a presentation; I think it was a banner ad at WND. A guy was
making a torturously redundant and drawn out claim that the US
economy is in grave danger because the US dollar was going to not be
the world's reserve currency in the future. I'm cautious about using
one source, so I looked for others. I saw an article, I would have to
reread it several times to begin comprehending all of it; but it
talks about a trend of foreign central banks selling US treasuries to
bolster their own currencies. I read a second article, about a deal
between Russia and China, where oil transactions would be made in
Chinese currency, not US dollars. So it looks as though there might
be something to it. Besides, look at the spiritual aspect. Look at
the second half of Deuteronomy chapter 28. Quite sobering and
ominous, but merciful of God to point it out beforehand, and in
writing. Look too at the verse from Proverbs that says:"Pride goes
before destruction, and a haughty spirit before a fall." The US has
disregarded God, and, arrogantly uses its financial position to spend
what it pleases.

As for following the situation with
Syria so closely, I can't say that I'm operating from a view to the
spiritual aspects behind the headlines, other than the above verse in
regards to President Obama's view of his own importance.. It's
actually the exchange of slights and insults that I'm looking at as
the underlying cause of the news. What will happen next, I haven't
thought about it other than from a personal perspective. Right this
moment the exchange is causing President Obama to pace the room
formulating an address to the Russian people about perverts' rights.
One can know that so much of this is
an effort to bolster image by looking at what the political-media
complex is airing these days. NPR had a piece (Thursday?) about a
lengthy dialog between John Kerry and his Russian counterpart. It was
laboring the fact that discussions about Syria's chemical stockpile
have been going on for months; and that Kerry's remarks in England
really weren't offhand. Well, the only reason for telling us all this
is if most of the world saw the remarks as offhand; maybe because
Kerry was so sure that the disarming wouldn't take place. I think
the Russians seized on the statement as a two pronged way to slight
President Obama. One, because it was an official offer made without
Obama's input, and, it gave the Russians a chance to become the
arbiters of peace. Speaking of which, notice how the Bing news
headlines proclaim a joint US-Russian agreement on Syrian weapons.
Gee, I thought it would be a Russian-Syrian agreement; or one that
included the UN. The headline isn't even in alphabetical order; if
so, it would read Russian-US agreement. The left will do anything to
save face for their guy.
As for my personal perspective, it
might be summed up in an imaginary letter to Russia's guy, President
Putin.
Dear sir, I have been following
recent events involving Russia and the US. I suspect that your
biggest difficulty isn't in navigating these waters, but in keeping a
straight face while doing so. Your counterpart in the US has exposed
his buttons, and you're adapt at pushing them. Consider though, how
this could affect people like me. You are a world leader, I am at the
other end of the social strata, a meager craftsman from the
hinterlands. As this country deteriorates, I am desiring to emigrate
to your country. As you probably know, the federal tax agency here
has been stalling the exemptions of conservative groups; the Attorney
General is selective about which laws to enforce, and there was a
suspicious helicopter explosion with 16 elite military personnel on
board. So it's obvious this administration plays by their own rules;
if they perceived that I favored your policies more than theirs, they
might do to me what happened to the homeschooling family in Germany.
Their children were seized, and their passports taken.

So please sir, could you at least
pretend to lose once in awhile?
Tuesday, September 3. 2013
The myth of continuity shows up in all
manner of places...As if my schedule hasn't been busy enough, I lost
some days to a mystery on my Toyota truck. It got to where I couldn't
drive it, it would backfire upon the slightest acceleration. Upon
adjusting the distributor all the way one direction, the backfiring
stopped, but it ran rough. So I concluded that it was no doubt an old
timing chain. My oldest son has replaced several in a row for
relatives and others, so he quickly volunteered to do this one; to
see how many he could do in a row. The old chain was very loose, but
this wasn't an instant fix. A number of knowledgeable people looked
at it, but it was a mystery as to why it wouldn't start. Sometimes it
would have spark, but not others. I already had about $100 in parts
cost for the chain, but ended up buying a new distributor pick up
coil, and a replacement ignition module. The original equipment
module costs $247, but several years ago I found out how to rig a $25
Chevrolet module in place. I think the site was Monster.com, a big
off road web site. When I started having this ignition trouble, the
plugs looked to be firing fine, there was no unusual deposits on
them. But after days of not knowing what the problem was, I spent
about $45 more on plugs, wires, cap and rotor.

At that point, the truck acted as
though it wanted to roar to life with the slightest turn of the key,
but it still ran very rough. If I turned the distributor all one way,
it ran a little better; so I thought it must be positioned one tooth
off on the camshaft. When I moved it over a tooth, it was too far the
other way. It was as though my distributor shaft had been neatly
twisted. Before, with the old loose chain, and well used plugs, wires
and cap; the two wires from the module to the pick up only worked one
way. That's the myth of continuity, I was assuming it was the same
now. I was quite baffled about the distributor position thing, when a
thought suddenly occurred to me. That good of a thought, that fast,
might be God talking. Anyway, I realized that if the pick up parts
were asymmetrical, or even symmetrical in relation to the shaft in
the center, there's two wires going in there, and therefore an order
in regards to the spinning shaft. So I reversed those two wires, and
the truck ran great. Of course, with original components, the wires
would have fit together only one way, so that part of the mystery
would have been eliminated.

Here's a diagram I made of how to
wire a 1976 Chevrolet Camaro 350 ignition module into a 1978 Toyota
pick up truck. The voltage reduction part is from the factory, it's
not something I added. The two screws in the module are to remind you
to ground it. The Module is shaped a little different than this, but
close enough. The wire colors in this diagram mean nothing, they're
just to make it easier to see.You might also have to rig up a toggle
switch to throw full voltage to the hot side of the coil during start
up.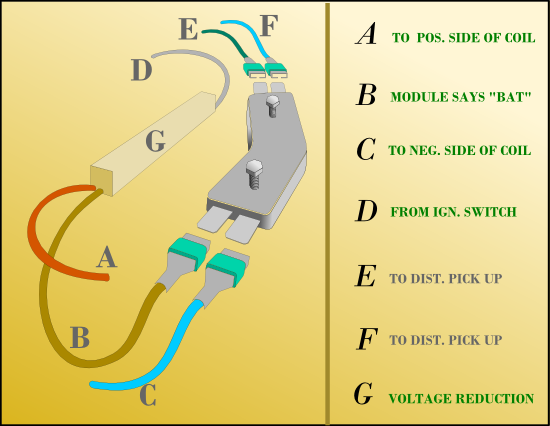 As usual, every month brings more of
the gay, gay, gay, takeover and tyranny. The court in New Mexico
ordered the photographers to render their services to the homo
couple, then the IRS announces that it will treat all homo couples
with the same tax policies that normal couples get, regardless of the
state they live in. I'm further compelled to leave the country, but
then I hear about the possibility of President Obama striking Syria,
and the reality of Russia sending warships to their ally. A tension
there could hinder travel between the two countries. Worse than that,
it could prove quite dangerous. Some might consider the warships
necessary posturing, a political move. But imagine what a ranking
U.S. Naval officer would think. This is just a guess on my part; but
something like: Never under estimate a potential foe, and never under
estimate the ability of a situation to quickly escalate.
President Obama has been crass in his
treatment of President Putin; I've tried to imagine a Russian reply
to this situation: President Obama is quite inexperienced in the ways
of the world, he is like teen-ager who is drunk on own power. He
should be careful he doesn't awaken with very bad hangover, da.
Now, I understand that he has approved of strikes against Syria, but
will let congress have final approval. Probably a face saving
gesture, including the NPR oft repeated announcements that the
President is working vigorously to get Congressional support. One of
the first he met with was John-I salivate over war-McCain.
Interestingly, there was a conversation about all this between a man
and woman on NPR, she accidentally referred to the leader of Syria as
Saddam Huessian.

I don't know what makes us the
world's policeman; so the following is not an endorsement of a quick
strike; but, my guess is that the approval delay not only gives the
Syrian government time to hide things, as a WND article suggested, it
also allows for preparation of air defenses by Syria's ally, Russia.
Does anyone remember the drone captured by Iran? Not that the
Iranians are stupid; but is there a chance that the technology behind
that incident came from somewhere outside of Iran? If the Obama-McCain war machine does
strike, maybe they should count their missiles and bombs as they're
launched. Then again, maybe not, less hangover that way.



Tuesday, August 13. 2013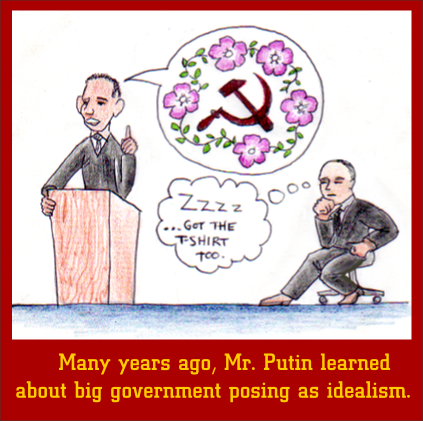 A cartoon and some clip art .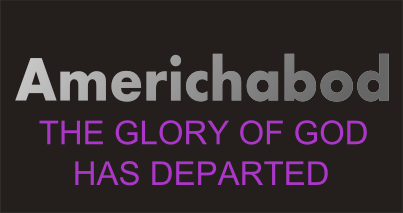 Sunday, August 4. 2013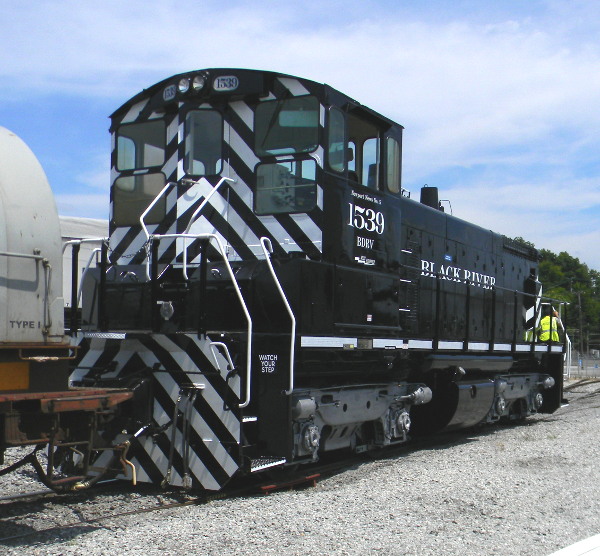 Dear reader, sorry about the lapse, I've been trying to finish a very difficult job; one that turned out to be more work than I initially realized. Here's a few pictures of the completed job. I sanded and painted this locomotive, including the inside of the cab, and the stripes.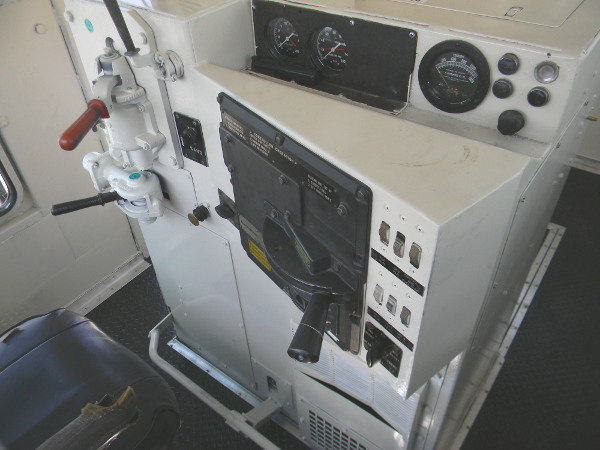 One of the difficulties is that the price is fixed at what I bid, if it takes longer to do, then I earn less. At least it's behind me now. The work is done in an old part of town, I stay down there many hours, day and night. It's in a rough neighborhood; if I want to get a quick lunch or snack, I go to one of the nearby stores. They're owned by immigrants, and often not tidy in appearance.
There is one that I went to for years, they were sold by Arabs to some people from India. They pretty much kept the same inventory and services, but man, the attitude. It's family owned, and most of the people are very friendly, save for one guy. My guess is that it has something to do with the caste system. From what I've read, people over there are very preoccupied with their caste. The cook is a higher caste than the lawnmower, who is without doubt a higher caste than the trash guy. So when I go into their store, being the guy covered with bondo and rust dust, who has been working on a 40 year old locomotive from a coal mine; I'm certainly a much lower caste than the noble store owner. He gave me these vicious looks, as though he wished something grievous would befall me. It always happened when it was his turn to man the grill, so my inquiries about getting a couple chili dogs were dismissed with a shrug. Fast way to lose a customer in these here parts mister, maybe your kids will figure it out.

Anyway, I tried a different store around the corner, and what do you know, it's owned by the same Arab family that sold the other store. What's neat is that I can get the same stuff; two chili dogs for $1.89, two 12 ounce sodas for 99c, and two chocolate chip granola bars for $1.00.
So I completed a goal on the job, decided to call it a night, and get a diet Dr. Pepper on the way home. As soon as I pulled into a parking spot, a blue car pulled up nearby, with two women inside. The driver asked if I wanted a "date", which is prostitute code for turning a trick. She's assuring me that she's "not a cop", then exposes part of herself. I was a bit shocked, I don't look at porn, I don't even watch TV because of the filth. I gathered myself, and turned away, then said "No thanks" in a polite voice. Facepalm! What did I mean "thanks"? I just wanted to convey that I wasn't hostile or condescending. Wondering what to say, I didn't have to think at all, as I had rehearsed the possibility of this scene in my mind. Out popped the words "I'm married, and that would be sin".
I've been around the block enough to expect a bad reaction to those words, but that's not at all what happened. The two women were bowed over in their seat, nodding their heads in agreement. Not at all what I expected. I thought evangelism was a waste of time in this part of the country, I guess I've been doing it in the wrong neighborhood. Not that I would spend time with women other than my wife, that's a ministry for women. The memory of what I saw came back to me a few times, but it provoked me to thought. I've read that some of these women get into this occupation because they were abused as girls. Would relishing the sight make me a partaker of the things that have happened to these women in their lives?

A couple miles away is an old shopping center, at one end of it I saw this tower thing. It's operated by the police department. I asked some people in one of the stores about it; they said it wasn't manned, and was there because of the homeless. It has cameras galore, and does it bear any resemblance to a prison tower?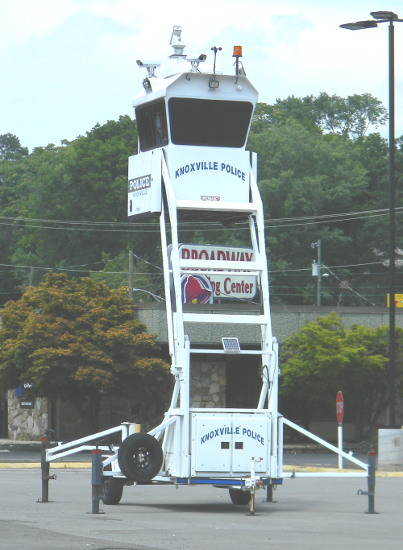 I still contemplate emigrating to a distant place. I like Russia's policies regarding homosexuality; but this perversion is so pervasive and global, that I wonder how long they'll maintain it. It will be interesting to see what the pressure from the upcoming Olympics does to their stance. I try to look at things from other angles, which, for better or worse, can really slow down the decision process. So I had this conspiracy-caution line of thought that goes like this: what if this is all a way to get Christians off in some desolate region of upper Asia, where no reporters are. I've read in more than one place about some countries, including the US, sending prisoners and detainees to Egypt, where the torture specialists are.

On the other hand, maybe it's just a matter of odds; staying here looks like certain disaster, going there might be just what it appears to be. I'm not naïve concerning the people in charge over there. But hey, did they ever claim to be anything other than former KGB? Unlike the government here, which claims to be concerned about the constitution, employment, and stability. I am concerned though, that if Mr. Putin is a defacto king, and there is a great gulf between the working class and the rich; could they not be setting themselves up for another big revolution?

The little research I've done indicates that moving to Russia is a lengthy paperwork ordeal. Maybe they would welcome hard working, innovative, self sufficient, non alcoholic families like us. Then again, what if, like Joseph in Egypt, things change later on, and my descendants regret my decision? This really comes down to my ability to discern God's leading, and world events. I think it's obvious to anyone not in denial that major things are happening.

I did think about a place near the equator, where one might live off the land, without farming. But I just read about a guy that resisted the advance of homo marriage in Brazil, he was run out of the land. It might be that there are places so far in the interior, that the government won't soon go there. However, there's no intolerance like the intolerance of a liberal, they would spend disproportionate time and money tracking down the intolerant. After all, this is Satan eliminating his opponents.

One of the things I've been guilty of is the myth of continuity; that is, that the decline would continue at the same rate as the last 50 years. It looks as though it gets faster as time passes. So maybe I won't be able to go anywhere. I think about ancient Israel, how it was divided because of Solomon's sin. The US was once a great country, one that feared God. Is it possible that He would grant one portion of this country to remain as a place that honors Him? Could people pray a covenant with Him, and what would it say? Laws that are unchangeable by majority or court rule. Laws that mandate teaching children His word, that ban pornography, and ban other religions. Sounds offensive to American ears, but the first law given to Israel was to "have no other Gods before me". The America that started in 1776 died in 1963, what's here now is something else.
Here's some clip art about the king of this land, or whatever his title is.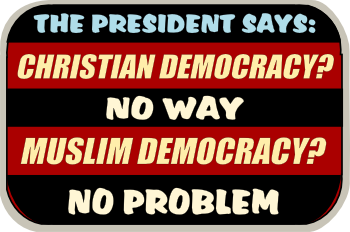 Monday, February 4. 2013
I've had three memorable encounters
with local law enforcement in the last five years, two of which I
can't describe here, the timing isn't right. Those two could be very
difficult for my family; one involves an obviously wrong
determination by an officer. These people are dangerous. The
essential problem is that they can't tell the difference between the
good guys and the bad guys; or don't want to differentiate.

Here's an incident I can talk about:
I was lettering a caboose to its historic specifications. I try to
live debt free, and I've turned down frivolous work the federal
government wanted to pay for. In my case, it dictates the use of
older equipment, which I'm not too demanding of; so it works out OK.
More often than not, I get a kick out of the vintage hardware. These
historic jobs have a lot of lettering on them, so I use a laptop
computer to aid in placement of the letters and graphics. The laptop
had a low battery life, so I was running it on an inverter which was
connected to the truck battery. The truck battery probably had a dead
cell, so it too wasn't in good shape. At the end of the day, there
wasn't enough charge to start the truck. We've never had more than
one cell phone, it was probably with my wife that day.
I was at the edge of a parking lot,
on a bit of a hill; so it was pretty easy to coast down to the busy
road in front of this place. This location is no ghetto, but it's not
what most would call upscale. It's an older commercial zone, probably
surrounded by upper middle class subdivisions. I opened the hood of
my truck, and made a sign that said "Need jump, no cables". I
showed the sign to many passers by, but no one stopped. After what
was probably a couple hours, a police car approached. He got out and
said that there were a lot of calls about this guy on the side of the
road. He let me use his phone to call for help, but I couldn't
contact anyone at that time. He said that he had to take me where
there was a phone. I was on private property, and I asked if I was
doing anything illegal. He said no, but he had to take me away. I
told him I had my work tools in the truck, along with the laptop, and
a brand new digital camera (not a base model). He didn't bother to
verify if that was true, or whether the still wet green paint in the
back of he truck matched the lettering on the caboose a couple
hundred yards away. I also have a significant web presence and
verification of my work history, but so what.

I told him that there was a
convenience store nearby; he said he didn't care if it was ten miles
away, he had to take me there. So great, never mind how much time or
effort that costs me, never mind how much of my stuff gets stolen, I
don't look upscale enough to be believed. There's too much public
and private debt in this country, I don't want to be part of it; so I
drive a 34 year old Toyota truck. That, and it just keeps going,
great truck. But OBVIOUSLY, I must be a scumbag criminal type. You
can probably trace most of the callers' incomes back to some
government funding, or some debt supported institution, like
construction or education; the latter being supported by government
loans. If by some bizarre chance the federal government actually
started living within its means,and stopped distorting markets with
subsidies, the economic shock to huge parts of the populace would be
too much.
The store wasn't too far away, I
figured I could use the phone, then do a quick hike back to my truck,
while keeping an eye out for the hospitality patrol. He said he had
to pat me down before he could put me in the cruiser. Ah, so that's
it, this is probably his training in action, he's taking control of
the situation, and making an indirect way to search the scumbag
criminal element. He drives quickly to the store, and drops me off.
Then for the crowning surreal touch, he asks if I'm alright. I wanted
to tell him how clueless he was, but one needs to be careful doing so
when he's connected to hordes of like minded (?) individuals.
I contacted help at the store, and
made it back to the truck. To the credit of that neighborhood, a guy
did stop and give me a jump, I went back to the store and told the
help not to come. What's a concern is that there are wide swaths of
society that live fragile push button lives, not knowing how to
survive with their own hands; and being completely alienated from
people that do. They would even have a hard time relating to their
next door neighbor, if he was a contractor("Oh, so you work with
those things called tools, right?"). The police think that
mentality is normal, and are incapable of reasoning that somebody
might take national economic responsibility seriously at personal
level. In other words, if your income is derived from work paid for
immediately by individuals or companies; and, you live withing those
means, you'll be suspect. I guess they think normal people will have
a certain material standard; if you don't, well it's obvious you
spent your money on drugs. That and your habits make you incapable of
keeping a job, you loser. This mindset isn't terribly surprising from
persons who get their income from the government. And to think it
wasn't long ago at all that I figured we weren't near the point of
having to "pray for those that persecute you".
One needs to be careful not to live
in the myth of continuity; that's why I keep an eye out for
indicators of big, sudden changes in this country. If that doesn't
happen in the next ten years, you can get an idea of the future by
looking at current trends. One of those being the disappearance of
the middle class. If you become part of the lower class, be ready for
a new relationship with law enforcement; be ready to be considered
guilty until proven innocent.
Sunday, January 13. 2013

I haven't gone looking for blogs and commentary about a coming revolution; but I have read the articles at my usual places. There are quite a few, they run from articles that mention revolution in the title, but the text has little to do with the title to one commentary at WND calling for the revolution in the desire to eradicate the liberals. In the middle was Chuck Baldwin saying that he has drawn a line, and won't comply with changes regarding registration or confiscation. I've been thinking about this subject quite a bit, but there are a lot of things to consider; I'll mention some of them here.

You're probably aware of what the White House has been doing the last couple of weeks. My take is that it could be serious for a couple reasons; one being their actions, the other being unintended consequences. As for their actions, the president is talking about an executive order to deal with gun ownership. I think that's likely posturing and serious. Posturing to intimidate the legislative branch into compliance, yet serious because of the other action they've taken. The other action being Biden's meeting with various groups like the NRA. That I suppose is pure posturing, but what I see them saying is:"Look, we tried to be nice, but it didn't work, so now we're going to get tough." Thus the first threat has credibility. Their supporters will lap it up.

Even if it's all posturing that would have led to another incremental compromise, there's a danger that
some neo-John Brown figure will further ignite passions, or that this president will want to throw his weight around, or both. If a conflict does arise, each side has strengths and weaknesses. In a previous post, I questioned the motives of American gun owners. They claim to be concerned about the constitution, including gun ownership; but I wonder if it's more of an identity issue, considering how much of the constitution has been lost so far. I don't endorse gun surrender or confiscation, there are reasons to keep guns. The places where these mass shootings have taken place are gun free zones. Not only are guns useful for self defense, but there's a future application as well. I let my mind wander on this one, and had an interesting thought: Since this president is dismantling this country, what business does he have telling people how to deal with the consequences? When a country collapses, there's usually a lot of disorder and violence. People will want their guns. So he breaks the country, basically ends it, but wants to limit how people deal with the fallout? On the other hand, a more realistic assessment is that he wants to end the country as it is known, then rule over the result. Ah, reality appears again.

As for my part in a revolution, I've had serious thoughts about leaving the country, so I haven't been committed to joining. Actually, emigration is a lot less cause of hesitation than looking at the bigger picture regarding the moral and religious condition of the country. I'll call the rebels the Patriots, and the government forces the Comms. Sounds like an old episode of Star Trek, but it works.
One of my concerns is that even if the Patriots win, what sort of people will they get to fill their new government positions? This country has a lot of people that have fair weather morality. If the Patriots didn't win, and I couldn't leave, I'd be in trouble, I've made too many public proclamations against cherished Liberal positions. It's not just here, but other ways and places. So it is a concern to me, but man, the big picture, it's not bright.

The biggest strength of the Patriots is their numbers. I would put it in the millions. However, they will need every bit of that number. People aren't familiar with discomfort, nothing like they were in 1861. A large number of the Patriot force will fall away after some physical discomfort. And discomfort there will be. The Comms will control the food, which doesn't come from the family farm as it did in the 19th century. They will occupy the controlled access roads, AKA freeways. Think about how big a concrete area a freeway is. Lots of room to park tanks, troop carriers, maybe even land planes. Everything they are learning about urban combat in the Mideast wars will be used against the Patriots. Any disruptions in utilities of other conveniences will be blamed on the Patriots. Remember how united the Comms and the media are.

Remember too the nature of the Comms; they are PBIK. Partial birth infant killers. They endorse this practice. In case you're not familiar, partial birth abortion is legal in this country, the procedure is as follows: At any time before a baby is born, can be just days before birth, pull the baby out of the mother's womb by the feet. Be sure not to let the head come out, then it would have legal status as a person. Now, while the little arms and legs are wiggling around, insert a pair of scissors or other sharp instrument into the base of the baby's skull. The activity will cease. Suck the brain matter out with a vacuum, so that the head passes easier. Toss the blob of tissue in the dumpster. I'm not making this up. This is what the Comms strive to keep legal.

Any notion of the Comms fighting the Patriots in a civilized way should be abandoned. They will relish eliminating the enemies of their grand Utopian schemes. And like King Charles against Cromwell, Comm Chief will use foreign assistance against his own people if he needs to. Some commentators are predicting that local law enforcement won't go along with Federal edicts; but I have my doubts. As they say, "follow the money", local officials will be pressured from State authorities to conform, so that Federal funding won't be lost.

The Patriots have some advantages; they know what the Comms will do to their families should they lose, they know how to make things at hand work. Federal government employees live in a lie, a sort of fantasy world that is funded by public debt. They have their rules and procedures, but would have a very hard time supporting themselves by means of self employment. The Patriots have other advantages, but need to be aware that regardless of their numbers, this won't be a cake walk.

There is a part of me that is so inclined toward denial. Just wanting that none of this will happen, it's the usual political clashes, everything will continue pretty much as it is. But this country is in big trouble. The public debt is the lie that hides our true condition. Even if civil war doesn't change the country as we know it, how long can this sustain? When a country disintegrates what typically happens? I can predict some immediate things easily, just figure what is the most irresponsible, destructive, cowardly, cursed decision a politician can make, and bingo, there's your answer. The key word though is cursed. Isn't it obvious that if something is that extreme, that consistent, and predictable; that something bigger is at work?

I'm a Christian, I don't rob banks, or commit adultery, obvious things like that. But I'm far from perfect, in fact it's been very trying the last five years or more, coming to grips with just how big my faults are. One of those faults is not being more certain of Christ's voice. He said that His sheep will know His voice. I've seen a lot of questionable people claiming to speak for God. That, and I've been very blessed to condition myself to see things from more than one perspective before coming to a conclusion. The flip side of which is that I can get caught up in a long pro or con decision making process, some call it the paralysis of analysis. All this means I'm careful to say that this thought or that idea came from God. That's why I'm always saying "could be that", I've speculated", There's a possibility that" ; I want to let people know that I'm not claiming to be a prophet. I wish I could say with certainty that this and this are about to happen to this country.

What I'm much more adamant about is that political discussions are usually void of what is going on in the spiritual realm. There is one guy that's better than most, his name is Bradlee Dean, a columnist at WND. Others, though leave Him or the adversary completely out of their discussions. It looks pretty obvious to me that things have gone steadily downhill for this country for about fifty years. That's the time when we embraced Darwin, and disregarded God. I came to know the Lord through creation science, since then I've seen Him be amazingly involved in my life. He's so real that I can't imagine Him not being involved at a national level.

Back to the what could happen...the country could stay together, and turn into something more like other countries, where you have the rich and the poor; the middle class is gone. It stays that way for a long time, like the perpetual awfulness where corruption is the norm and people are ever trying to improve their lot with a new political party or system. Or, things could be more abrupt, like the collapse of the former Soviet Union. There became a number of independent regions in the aftermath.

In the last couple days I've had a different thought regarding all the above. If I could not or did not follow through with my long time plan to leave the country, and there was a civil war which the Patriots won; I would continually loath myself if I did not aid their cause. On the other hand, it looks completely hopeless to join those who don't really know God. They use His name, but live a lot like their lost neighbors. But what if someone stood up and said this:
"Oh God, in the midst of this strife, we covenant with Thee this day, that if you will grant us this region, we will repent of our lustful ways, we will banish Darwin, we will gladly proclaim You in our homes, in public, and in our schools. We will not allow abomination in the name of art or entertainment. Grant us this thing Lord, that we may live as your people in this place."

I know, I know, just how big a change that is, but it's the only thing I could be a part of, the only thing that has a glimmer of hope.










Thursday, December 20. 2012
These are just thoughts I've had
after hearing about the shootings in Connecticut. My first reaction
was oh man, another mass shooting. But I wasn't really relating to
how horrible it was, so I took some time to think about it. I have
children; quite a few by today's standards. So I know what it is to
interact with cute kids. I've seen some of the bad side of life; if
it happens again, it's like, well, been there, done that, I'll get
through as best I can. But like most parents, if you want to hurt me,
do something to my kids. I've thought about being separated from
them. The worst part is knowing that the little ones would be crying
for Mommy and Daddy, really scared of not knowing why they were kept
away from us. Knowing their fear and anguish is worse than
anything else I would be feeling. But at least there might be some
hope of getting them back. The parents of these kids don't have that
hope.

I try to think about what this act
is, what the motive or reason is for it. Is it war? Not in the usual
sense. These kids weren't bystanders in gang shootings, or involved
in a fatal car wreck. They're adorable kids who had just been hugged
hours before, then holes ripped through their little bodies at approximately 2700 fps. Kids
lying on the floor in puddles of blood. Do their parents try not to
think of these things? Do they go to sleep only out of exhaustion?
When they awake, is there just one half a second where they see the
new day, and start to feel the usual optimism of another chance to
accomplish things; when the horrible smothering reality hits them of
what just happened? That contrast might be worse than waking in
sorrow.
Some crimes I can understand the
criminal's motive, even if it's not the reaction I would have or the
decision I would make, I can sort of understand why one would do
that. But this thing, I can't make any sense of it. Maybe he was
thinking:"Well, if you don't like me now, you're about to REALLY
dislike me". So he goes for the one target that is the biggest
emotional vulnerability. OK, but it doesn't add up. If he had enough
social awareness to know how special kids are, how could he go
through with it? Maybe if I think about it for ten years, I can start
to understand, but not now, it's a blank. For that reason, I suspect
demonic influence. I think a lot of people don't comprehend the
applied hatred that is completely void of any compassion, the calm
hatred that very, very strongly wants to destroy you. But that's a
different topic.
I think the intent of the second
amendment is obvious. The whole document is intended to limit the
tyrannies of government. The intent of the second amendment is to
give the people the ability to best the government in an armed
conflict. That intent would include bazookas for stopping tanks and
missiles for destroying aircraft. It includes AR-15s with large
magazines and lots of rounds in reserve. The amendment isn't about
hunting rifles. That's pretty radical by today's standards, so it's
just me talking, but to be better informed of what most gun owners
think, you should read Thomas Sowel's latest column at WND. It's a sober
look at gun ownership. Still, how many people entering the teaching
field thought it would include gun battles? By the way, if you regard
teaching as a noble profession, then you should never hold stay at
home moms in derision. The teacher is merely an aid in what the mom
does.
I think it was Thomas Jefferson that
said something to the effect that the document was wholly unfit for
an immoral people. And that's where we're at. I'm not advocating
surrender of guns; for one thing, the government is as immoral as the
populace. What I am saying is that this is a dilemma, there is no
easy resolve. I guess that in the time line of moral decay,
we had to arrive at this juncture. George Washington said something
like Government is like fire; a fearful servant, and a terrible
master. But really, read about him, he was a man of character. What
would (or does) he think of this situation? I don't mean violence the
world over; I mean this shooting in this United States that he helped
forge.

I even wonder if there's not a
connection. I went looking for some documented evidence of the
statement that President Eisenhower got funding to promote teaching
the theory of evolution in schools. I did find one site that appeared
to have footnotes. Kent Hovind has stated as much, but I wanted
another source. That was 1959, we all know that the supreme court
removed prayer from school shortly thereafter. If there were mobs
with pitchforks and torches at that time, would we be seeing this
moral decay now? God is real and attentive; His blessing is the
lynchpin of our well being. Were people so high on the victory of WW2
that they elevated government above what it should be; they forgot
what George Washington said about government? I wonder if the flag
can be an idol. A couple years ago, I saw it as a symbol of
oppression, now I see it as a logo for various causes, few of them
having to do with true freedom. I'm not anti American, I just favor
the America of long ago.

I've read comments on the Internet
that said when the government comes after the guns, THAT'S when the
fighting will start. Really? Look at all the freedoms that have been
lost heretofore. And our president just trashed the first amendment.
Seriously. If you're a true patriot, you know that. That wasn't some
little technicality which is part of recent legislation. That was the
end of the first amendment. The bill of rights is whittled away year
after year, but somehow, a lot of gun owners think that they're free
because they own guns. It's this identity thing, maybe it's something
to hide behind, a place to hide the eyes. I wonder if a mindset of
In Guns We Trust is idolatry?
As I said, I'm not advocating
surrendering guns, they might be needed if this country has a big
collapse; to keep order if the government wasn't able to. To defend
against rape and violence. But one must be careful of motive. From
what I read at WND, that's what the killer's mother was, one who
prepares for catastrophe. Back in 1999, a lot of people were talking
about a possible disaster with the computers of the world. I didn't
know much about computers, but my hunch was that something didn't add
up about the scenario. To be safe though, I made preparations. I
lived on the very top of a small mountain. Not at all the size of
most mountains, but too steep for what I would call a hill. So I was
up there storing stuff; food, water, and yes, ammunition. But I
started thinking about it. Preparing meals carefully, maybe with no
heat, so that the aroma wouldn't attract the neighbors. If they came
after my stuff, why, I'd have to mow them down. My neighbors. Even if
that was doable, how long could I stay awake? Sleep could be my
undoing. The whole approach took on a bad feel. I remembered how a
friend not too many miles away had said that in an emergency, he
would never have to worry about food out in his farming area. Every
guy around me owned a chainsaw, I had one plus working crosscut saws.
What if a barter could be made between firewood and food? The
firewood would serve both parties as a medium of exchange. I then
made a map of the local springs that had fresh water. I bought
gasoline and two stroke oil. In short, I started thinking about
community. The idea of being the lone well armed one killing hungry
people is a tragic mindset. Could we say that contributed to this
disaster?
I don't know if there is a different
approach to this conflict of interests between those that wrongly
think banning guns would fix things; and gun owners. I remember
hearing a talk radio program where one of the participants was
talking about how bad things were getting with donations to
fraudulent ministries some years back. He said that Congress told the
Christian community that if they didn't do something about the
problem, Congress would. That's when the ECFA was founded, for the
sake of financial accountability. Would it be possible to create a
non government entity that had an impact on who bought guns, and how
they were stored? On a related note, I would think that one would
have at least a few hours' notice of an unfolding catastrophe, and
could unlock the hardware then? This entity is probably a pipe dream
that encompasses too many volatile considerations. Besides, there's
the one that tramples the constitution. He has no room for something
that actually works. This is after all, the administration that
doesn't let a tragedy go to waste. That reminds me; Mr. Biden, we don't have a problem with violence, we have a problem with evil. The kind of filthy unclean evil that liberals endorse; the kind that destroys society.
  Speaking of liberals, my advice to those presiding over the
annihilation of the republic is to dispose of the rest of the
constitution first, leaving armed people with the illusion of
freedom; then get rid of the guns last.

Thursday, December 6. 2012
I was looking at Bing news, and saw
the article about Hillary Clinton's rising popularity and what a
great job she's doing. Then I thought man, they're already grooming
public opinion for the next presidential election. I remembered
seeing an election button back in 2008 for Clinton-Obama; so I went
and did a Google image search for it. I found one, not the same, but
I also saw one for Hillary 2016. Well, that's confirmation enough.

There's an African American
commentator at WND named Mycal Massie. Just after this recent
election, he was saying that when people see areas where there wasn't
a single vote for Romney, they shouldn't think voter fraud; they
should realize that the black community really can be that singular
in their outlook. Now imagine what will happen with a woman
candidate. Even if the GOP puts up a woman candidate, from what I've
read, most women vote liberal anyway, the Republicans don't stand a
chance.

I wonder too if they not only have a
president planned out for the next 12 years, but if they have a
timeline of expected events. Hate speech laws by 2018,, gun control
by 2022. Not that it won't unravel by then. I was listening to the
radio yesterday; apparently there's about 4 billion left in the emergency
relief fund, but the Eastern states affected by storm Sandy need
about 80 billion dollars. Is it possible that the thinner one is
spread, the more vulnerable one is? How many more natural disasters
can this country take?

That all sounds gloomy, but the way it
looks to me is that people need to be prepared for an anti God take
over, and not trust in political preservation. What I've seen in my
life is that as I turn back to God in several areas where I was
getting slack, He works in ways that defy reason. It's possible that
if you're walking close to Him, He will preserve you individually in
the midst of hostile territory.
__________________________________________________________________________
A man I've known for years has taken
serious steps toward moving his family abroad; to escape this
country. I've been thinking the same thing for a long time, but have
only investigated it, not taken actual steps. I had a chance to talk
to this man yesterday, nothing too detailed, but more information
than I had before. I won't go into what I've learned thus far, but
one thing he said was interesting. A friend told him to wait before
buying land in the country he was intending to move to, because there
was a real estate boom going on, and land prices were higher than
they should be.
So I remembered hearing that Ireland
had suffered a burst real estate bubble,and listening to a radio
program about the real estate collapse here in the U.S. There was
mention that a portion of the people who had bought the mortgage
backed securities were foreigners. So I did a little searching on the
Internet, and found that indeed, there was a bad real estate induced
economic crash in Ireland, and that there are international investors
looking for the latest real estate hotspots. If I went on about what
an epiphany that was to me, it would be a bad indication, but what's
interesting to me is wondering how deliberate the players are. Can a
regional market be manipulated so that just the hype starts prices
rising? Do the savvy investors then know when to get completely out,
leaving others holding overvalued mortgages or securities?

The radio program was on the public
station, Saturday morning, back in 2008 or so. It was saying that the
real estate agents were running out of buyers; and they were altering
their qualification standards to get people into homes that they
couldn't afford. Maybe there is a visible cycle.
Thursday, November 22. 2012
What if the owners of Hobby Lobby decided to make a statement by taking the wrecking ball to their stores one at a time; while posting a banner on the remains. The government would probably burn one down themselves, then blame it on the artist that made this picture. (Used by permission) After all, this is the administration that never lets a tragedy go to waste. Just when you were thinking they were so Stalinistic, they go all Hitler on you.