Friday, September 25. 2015
We went to Fort  Worth Texas to see my oldest daughter show a horse in a wild mustang competition. On the way back, I wanted to drive a more southerly route, and visit friends in Louisiana, then stop at my birthplace, Biloxi Mississippi. As it turned out, they had moved to Gulf Port, which is near Biloxi. They invited us to stay at their place. We got up the next morning and went to the beach.
  Man, it was paradise. We walked around the beach for awhile, then, to fulfill an idea I've had for awhile, I went to Walmart. There's a highway that runs along the beach for miles on end. I was driving along, with both windows open, and the mild wind blowing through. The air had that ocean smell. It wasn't hot or cold. There were sidewalks and concrete curbs next to the highway. The planter area between the sidewalk and the curb had enough sand blown into it, that the sand was overflowing a little onto the street. I was loving it, so totally ocean side. I found the Walmart, no rush, because my work schedule had an opening for this trip. I bought fishing poles and tackle for the kids. We went out onto a pier that went out into the gulf. The beach is so gradually sloped that you can walk out a hundred feet, and only be in up to your knees. So they made the pier quite a ways out.
  No sooner had my youngest son's bait gone down to the bottom, than there was a strong tugging on the pole. I told him to reel it in, he had caught a sea eel. Man that thing put up a fight. It fought so hard that it destroyed its lower jaw. So we kept it. We caught some small catfish, and released them. The kids don't care if the catch is small, they just have a blast catching something.  We went back to our friends' house, got our things, and headed back toward home. We made a stop in Biloxi, and went to the same place I fished when I was 5 years old. It's a bay there. There's no wind, and no sand, but the pier is very nice. We fished again, and immediately, the kids caught a couple of perch. We ran out of shrimp, and used the eel for bait. The kids say it was the best road trip ever.
  After that, we visited relatives in Alabama. As we were leaving, I spotted the crew cab ford truck in the pictures. I really like that truck. It's for sale, but I'm not sure I should post contact information...I'd miss out myself. I already have one old truck. It's the 1951 Chevy truck. In the pictures, we just unloaded it from the trailer. It looks better now; simply by washing it. I thought it was a deteriorating green paint job with red primer showing through. Actually, it was a fairly solid green paint job, with fading red on it. Much of the red washed off. The military truck is one I spotted on the way to a job.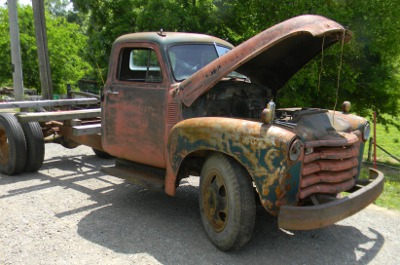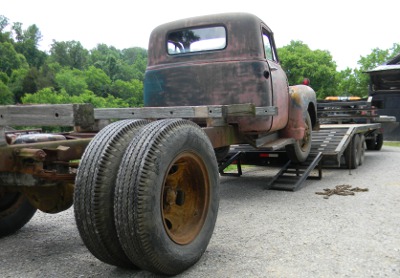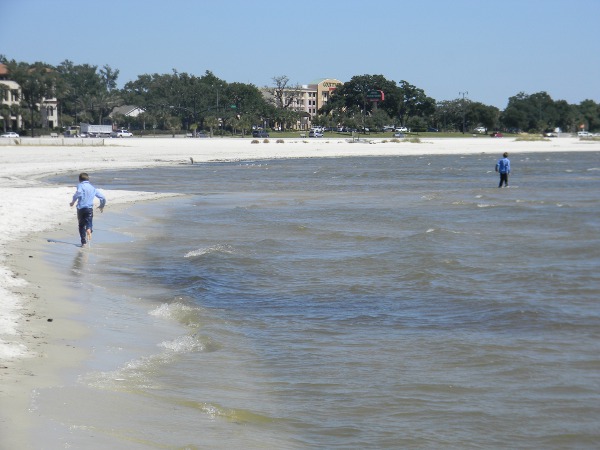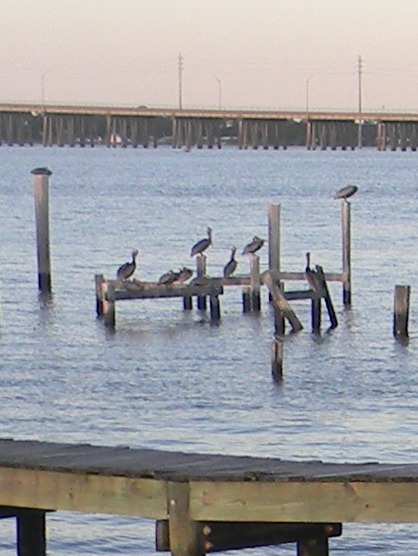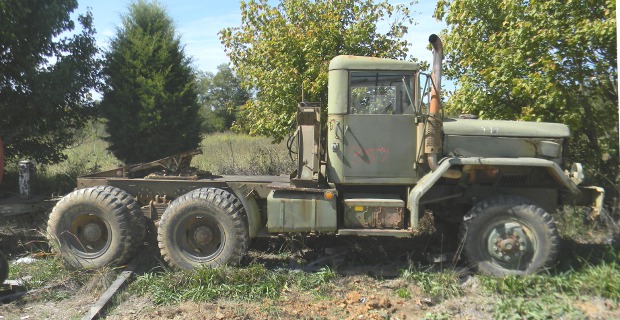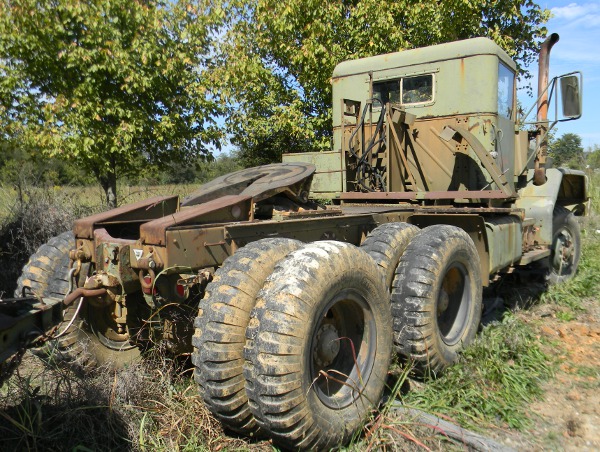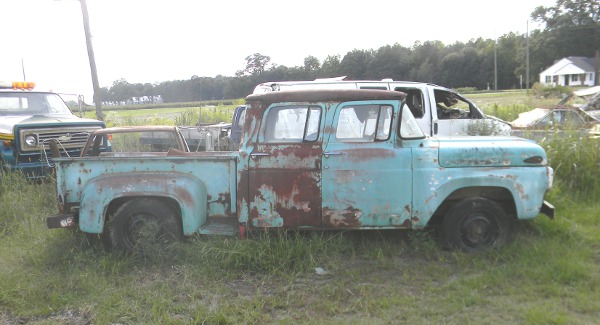 Tuesday, December 2. 2014
Just for the fun of it: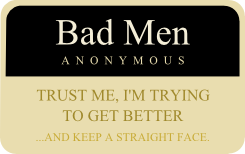 Thursday, November 27. 2014
Dear reader, I'm sure you've done things you regret. I don't mean wrong moral choices, crimes committed, things like that. No, just your run of the mill, Gee I could have said that with more tact kind of mistake. But your mistakes, well, compared to SOME PEOPLE'S mistakes, they're so small as to be statistically non existent.
.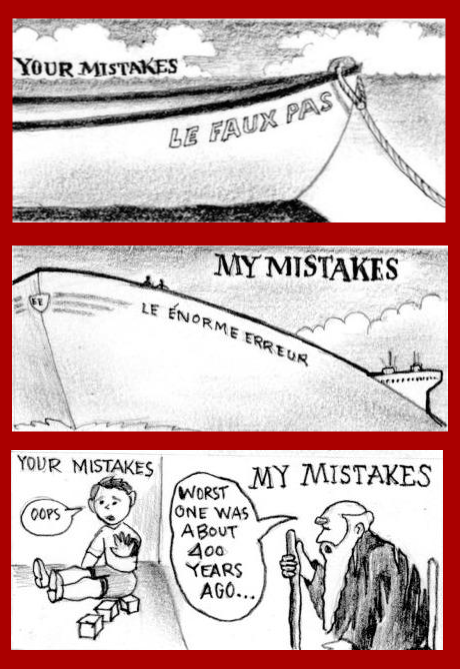 Monday, October 27. 2014
This blog was started to inform my neighbors here in the "Bible Belt" about some of my theology, Bible interpretations, and philosophy; and how those beliefs manifested into everyday matters. The scope of content has broadened, and what was once important isn't as much of a priority. Besides, my family has never liked the name. As for me, it was perfect at times, fun for a guy that has seen some bizarre things. 


Tuesday, October 7. 2014
A couple of weeks ago, a guy calls me
about painting a sign on a wall. Man, was that good news. Work was
nonexistent, but of course, the same couldn't be said of the bills. I
went to look at the wall, and talk to the man; always a good idea in
this kind of work. The texture and condition of each wall is
different. This one had paint coming off in sheets; but strangely
enough, the wall beneath the paint was very clean. Usually, the lower
layer of paint is disintegrating, and that's what releases the top
layer. Anyway, this guy is ticked that a new business across the
street has started offering the same product/service that he has been
doing for six years. His speech includes profanities, but I somehow
regard it all as a manly rant. We actually shook hands on a design
and price, but then I reminded him that he said the day before his
crew would pressure wash the wall. The sale fell through. Ouch, I
needed that work. He was stressed about the price I quoted, and I
realized that I was now the likely target of his next rant. I also
realized that complaining is complaining, profanities or not.
So I'm back to financial crisis; at
least from a limited perspective; it's not as though I'm two hundred
seventy thousand dollars in debt. The worst part of having a utility
or service cut off is having to pay not only the money I owe, but the
reconnect fee. It's like salt in the wound. Just to clarify,I'm
relating my tribulations, not complaining; you know that, right?
Yeah, so anyway, I'm all remorseful, while working on the kitchen
faucet, which has finally gone out. I'm twisted under the sink,
disconnecting hoses, and the phone rings.
The man on the other end is a family
friend; he runs a ministry where they bring troubled inner city kids
out to the country. He uses horses and activities to teach about God,
and important lessons. My children are rather knowledgeable about
horses, so they volunteer to help at these ministry outings. The
man's voice is halting and obviously troubled. He tells me that the
horse my daughter was riding reared, she fell to the ground, then the
horse fell on her. She was briefly unconscious, and a doctor in
attendance was rushing to her side. I told my wife, and we drove to
the place.
When we arrived, an emergency crew
was already there, and had my daughter on a board, with different
pads and straps to keep her head from moving. The crew said that a
helicopter was en route. I asked about all these procedures; and they
said that since she was showing signs of possible trauma, and the
fastest way to the only trauma center in the region was by
helicopter. The ambulance moved to a nearby empty grassy area, where
the 'copter could land. The helicopter pilots are obviously
experienced; on their initial approach, they hovered for awhile over
the adjacent pasture. This caused a couple of Llamas to flee, and
made the group of horses next to the grassy area move farther away.
They didn't go far, but were quite curious as to what this noisy
flying thing was.

By the time they waited to transfer
my daughter to the helicopter, the delay was such that any advantage
of flight over driving was lost. I voiced my skepticism, but they
said traffic might be heavy. Hmmm, don't ambulances just drive around
backups? Procedure is procedure, I guess.

At the hospital, her condition was
steadily improving. They administered some tests, and asked
questions. The doctor came, a younger guy with vice grip handshake.
He checked a couple things, asked her some relevant questions; then
engaged us in a discussion. He was actually quite attentive to our
opinions. We were surprised and pleased he would take the parents
that seriously. They removed the IV tubes, released her, and she
walked out. Never mind all the rest, she walked out. Thank you Jesus.
She could have been paralyzed, comatose, who knows, but she's fine.
Some details: I was given a ride from
the grassy area back to my vehicle, the helicopter is lifting off,
and a man stops me. He asked if I was the girl's daddy, I said yes.
Maybe the 'copter was loud, he repeated the question. I affirmed that
I was her father. He pulled a stack of money from his pocket, and
started handing me C-notes, five in all. He said he wanted mt to take
a few days off to spend with my daughter. All this noise and hurry,
and in the middle of it, this good news. By that time, a few
witnesses told my wife they had a better view, and that the horse
didn't fall on her. The three of us drove home, stopped at the Golden
Arches. It was late in the afternoon when we got back home.

Before I was under the sink, I told
my eldest son that we need to replace the faucet; his mother
suggested he look for a used one. I waited for awhile, then decided
this was taking too long; so I went on Craigslist, to look for one.
I found one that looked nice, $35 was nice for a guy in my position.
I left a message, but when the guy called back, he said he was sorry
he hadn't taken down the ad; but he just sold it a little earlier.
After this eventful day, I'm laying
on my bed, my wife is there sitting up. We were glad for the Lord's
mercy, even though my debt free status might be on a long vacation.
Hope that place has liability insurance. Oh yeah, is there a way I
can block the hoses under the sink; so we can turn the water back on,
my wife asks. Sure, I guess so, but let me tell you about my usual
less than stellar attempt to buy a faucet. Same old Craigslist story,
says I, same old stupid story. I had an irritated tone in my voice,
but wasn't entirely serious. I always joke this way, life is so
paradoxical that sarcasm and gloom usually overlap. At least for me.
Maybe there's a label for this particular psychosis, maybe it's just
my style.
Yeah, so anyway, I'm telling my wife
that it's always the same, if you're selling something, they never
show up, if you're buying, it's always: sorry, but that's gone,we
just forgot to take the ad down. Its always that way, Honey, always.
My son walks in the room, to ask how everything was going. We tell
him everything that happened, then he relates that he went out to
exchange his faulty smart phone, and on the way, he bought a used
faucet for $35. I asked if by any chance the guy's name was Bob. He
said yes it was. By this time my wife is having a gleeful bit of
laughter, and starts in on me with Nya-nya, Mr. Grumpy, Mr. Grumpy,
it's always that way on Craigslist, it's ALWAYS that way on
Craigslist, poor Mr. Grumpy. I tried my best to subdue my own
laughter, one must maintain appearances you know.
That was on a Saturday, Monday
morning came round, and the daughter who was in the mishap was
helping my wife with a chore; so I figured it would be a good time to
do some needed changes at my commercial website, and maybe work on
generating some sales. That was sorely needed. Afterward, my daughter
had other things to do, and I just continued my office stuff. I
reasoned that the stranger wanted me to be able to be at her bedside,
if she was at the hospital. But since that's not the case, well, I
can keep doing the office stuff. The same reasoning prevailed for the
first part of Tuesday, but then I gave it a second thought.
Sometimes, you just have to do the literal thing. Sure, maybe the guy
was talking about bedside time at the hospital; but if the Lord sent
the guy, shouldn't I just spend some time with her,and drop the
reinterpretation? Hmmmm. I re-enacted a scene from a movie I really
like, called Courageous. I found my daughter, held out my truck keys,
and asked if she had her learner's permit. (She's very familiar with
the movie.) She said no, and I said well, looks like we can't go out
for a pair of running shoes, but let's go to the feed and tack store
and look around. I didn't realize it, but the children don't have a
Lasso rope of their own and they need one. I really didn't want to
lay out the cash, but I ended up buying one for $43.

Then the phone starts ringing with a
number of good jobs. Here's a picture of an old stepside I'll
probably hand letter. For a sign guy that's been out of work, and
that likes historic stuff, this is just about as close to heaven as
it gets on this side of the river.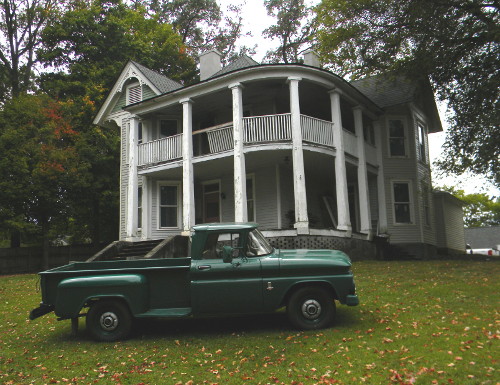 Thursday, February 28. 2013

My father in law passed away yesterday. He served in the military years ago, and considered a burial at the veteran's cemetery; but finally decided to be buried on his own property. He died in early in the morning, but it took awhile for some people to arrive from out of town, so the burial was much later in the day. Things got underway shortly after I arrived. People formed a circle around the casket, which was on the driveway, under the carport. We're in the hills of East Tennessee, but this isn't as redneck as it might sound. He had twelve daughters, they're careful to maintain their looks, and they were dressed sharply for the occasion. The carport was new, the gravel was new, the yard impeccably landscaped; so it was far from low class. In fact, I married one of the daughters because we had religious and political compatibility, even a similar economic strata. In spite of not having wealth, they always conducted themselves with a class that would fit anywhere. They aren't snobby, they're just far removed from white trash. One of my struggles is that I come from the biker part of town, and it can bring tensions to my relationships. The worst thing about being low class is not knowing that you're low class.

Another thing that alienated me was that it felt like everyone knew what they were doing, but me. I've only been to one funeral before. A guy in High School crashed his motorcycle on Folsom Dam. Me and some of the "hoods" rode to the funeral in the back of an old fifties pickup. Nobody said a word. We filed past the open casket and saw his too white face, then left the way we came.

This was different. I read somewhere that jazz started at black funerals, as a happy sound to celebrate the deceased passing to a better world. This was more like that. We read Bible verses and sang glad songs about being received into heaven. It felt like others had read a script that I hadn't. So I went through the motions, trying to do my part. I guess part of the alienation is that I somehow haven't processed the whole death thing. Life's been too busy and demanding till now. It's like there's a philosophical grappling I need to do. It probably is related to my fascination with the term "manifest". In my world, I can't buy my way out of things. Not that that's a bad thing; I think it was Harvey McKay that said: "If you have a problem that you can buy your way out of, you don't have a problem, you have an expense". As for me though, I'm the fixer guy. Most of the time, the physical parameters are just there, there's little moving them. So it's always a joy when out of the unseen realm comes a solution. An idea comes to me, or God sends the right person at the right time. Maybe that's it, death is a person being completely free from these physical parameters; manifested the other way. If you've trusted Christ to take your place in judgment, then you'll be with God the creator on the other side.

That's what people were singing about as I became one of the pallbearers. The casket had stout straps attached to the sides. It's surprising how much even an older person can weigh. We lifted and carried about fifty feet, up a slight embankment. The hole was very neatly dug by a neighbor with his heavy equipment. There were a number of tree roots about the size of you finger hanging in the opening, but they didn't interfere with anything. There were two boards laid across the opening; we put the casket on those, then put long straps through the loops we carried it with. We lifted, then had children pull the two boards out, and lowered the casket. I had the shortest strap, and had to lean pretty far over. I pulled mine out first, then stood up, one of the pallbearers was ready to throw in a symbolic shovel of dirt, other people were still singing. I looked at the sky, it was all beginning to feel a little surreal. It was getting dark, the day was fading. Thick clouds darkened the sky, and the mountain across the street formed a grey wall reaching toward those clouds, with all the hardwood trees being void of leaves. The February wind blew, there was a slight mist in it.

I thought about how much I like these hills, because of the woods, the way the Tennessee people adapted to them, and the customs they made. I moved here about twenty years ago; if it weren't for the civilizing influence of my wife, I would live in a hand made log cabin, wearing overalls, drinking Sassafras tea, while letting slightly domesticated raccoons wander into the house. Certainly many people have been buried in these hills, I can think of no better place to be buried.
Thursday, July 14. 2011
Things have been busy, so I've had little time to write. I had a big paint job in Knoxville to finish, and we moved our household. The house we moved into was quite thrashed; but I've learned something in the process. With a large family, if we moved into a pristine house, it would be inevitable that we bring it down a notch or two. The children make paths in the yard where they play, things like that.
But if we move into a really beat up house, then do repairs, it brings the look of the place up 5 or 6 notches, at least. That's how it appears to be working out here. The landlord is happy, the wife is happy, probably the neighbors too, and it's fun for me to do the repairs.
This house was built in 1900. It looks like it had wood siding, which was later covered with those 12 inch tall by 24 inch wide tiles. Some of the tiles have broken, which makes the place look bad. A hodge podge paint job doesn't help either. I don't want to be working with that old tile material, but as it turns out, I don't have to. The rent here is pretty cheap, which suits me fine, 'cause I'm the king of cheap. His majesty was quite pleased to realize that all these scraps of "Polymetal", which is a knockoff of "Diebond", work well as replacement tile pieces. I had a number of 12 inch by 8 foot long pieces, imagine that. This material is a layer of black PVC plastic, about 1/8 inch thick in the middle, with a thin sheet of aluminum of both sides. It's light, rigid, resists weathering well, and comes with a nice painted finish. The pieces I have are white. I'll try to insert
a couple of before and after pictures below
.
Not only are we able to do some renovations, but I like other things about this place as well. We get along with the new landlord better than the old one; I'll skip the details. This one lets the kids go into the hay field, he lets me use part of the barn for working and storing paint. The barn! Man, what a neat old structure. It's a two crib, hand hewn cantaliever design. It's had extra parts and newer roofing put on, so you can't see it's history from the road, but it's all obvious from within.
A little looking around has revealed that this Boyds Creek area is rich in history, and historic structures. I once had hopes of renovating bad looking structures and walls in Knoxville, but decided that it would be better to work closer to home, in the Seymour area. I have what seems like some neat ideas, but that's another topic, I'll probably handle it through my other website, Donahuesignarts.com
Years ago, I spent a lot more time in the woods, I taught my children to labor by using a crosscut saw with them, to get all our firewood. There are something like 60 different kinds of trees here in East Tn. If you like hardwood trees, this is a real joy. So now I'm back to going in the woods with antique tools and the younger children. I make things out of dead trees; mauls from Hickory, gluts (wooden wedges) from Dogwood, fence posts from Locust and Cedar.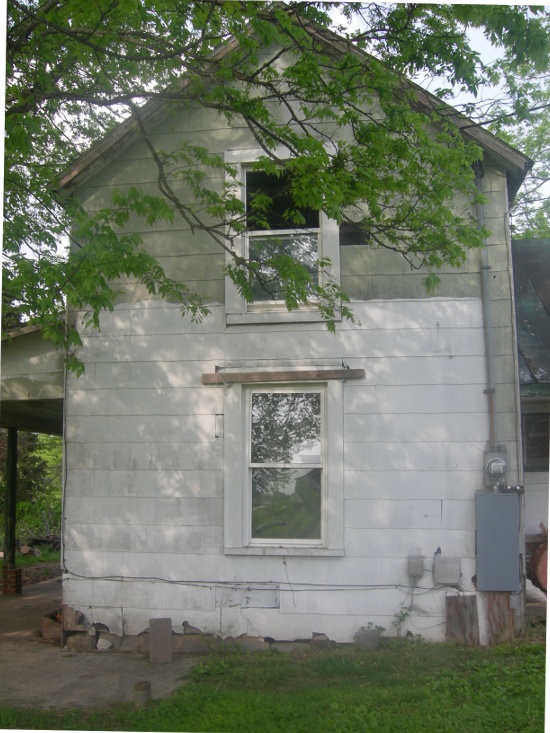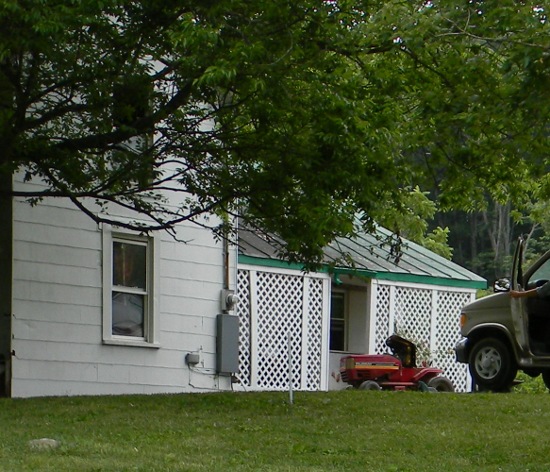 Monday, July 5. 2010

This is long, but it's a sample of my life these days. The railroad company downtown finally was able to buy a steam locomotive that was on display in a park. It's their second steam restoration project, and an immense effort. The thing was made in 1895, and has been sitting outside in the rain for many years. You can't just call Acme steam locomotive parts company to get what you need.
The work was very near completion, but there was a push to finalize it by this July 4th weekend. Most of what remained was paint and lettering. I bid the job weeks ago, but was told I'd be informed as to when I should come out. The call came, and because of the schedule, I was asked to come in the evening, after the mechanics were done.
I arrived at 11:30 pm, thereabouts, and was surprised to find that the painters came in after the mechanics, but were not finished yet. I live 30 minutes from the job, so decided to wait in my truck till they were through. I worked the rest of the night. There were a couple of small words I didn't finish, and numbers on the sand dome, which couldn't be done because of the fresh paint there. I wanted to stop, not only since I was tired, but because the mechanics would be back to fire the boiler. I figured maybe they would let the little stuff go till later, but that was unrealistic of me. A huge restoration, finished at last, photo ops and all, and I was hoping they would skip the little lettering? Sleep depravity has a way on the mind, I guess.
On the way home, an ongoing problem on my truck went all the way out. For a long time, I could pull over, move the wiring bracket at the back of my alternator a little, and it would be good for another 30 miles, or whatever. This morning, I couldn't go 10 feet before losing charging. I made it home, but rested, and forgot about the alternator problem.
In the middle of the day, I got a call asking if I could finish the lettering. Well sure, let me get some stuff ready. I got everything ready, and had the truck packed at about 4:30 pm. Then I remembered the charging problem. I had to fix it, as I would finish after dark, and the headlights would require extra power. So I spent hours doing that. Then I ate supper. Then I rested, a little. When I got up, I didn't feel so great, but finally, at about midnight, I talked myself into going back.

I arrived at the repair place, to find it closed up. I wondered if they moved the locomotive downtown. It wasn't in the shop. I walked outside, and saw only a line of freight cars parked on the track. I decided to look behind the cars, and there it was. The other workers had rolled down the big shop doors, but left extension cords going out, and lights on. It was strange. Sitting there, firebox stoked, steam coming out of a valve, very fresh and glossy black paint, lit up in the night, new flags adorning the front; but no people around. It was alive...and quiet...over there behind the other equipment, waiting the final lettering.

This being my second all nighter, I didn't feel smashing, besides, I've had a lot of other stuff to deal with lately. As I started to work, I started realizing how unique this moment was, probably God helping see things as they are. Here I am, the last man to work on this really neat restoration, one that is special to me. When I was a kid, I was a RR buff. Had model trains all over my room. Took pictures of real ones, but the RR police wouldn't let me too close. Here I was climbing around one of the few working steam engines around, on the night before it's first use in many years.
It was outside, the night air was not the slightest warm or cold, not the slightest. The steam made a very soft sound, occasionally I could smell the burning coal. Here I was, doing the ancient trade I entered by choice, on this beautiful, functional, and expensive locomotive. When I was in high school, I carried calligraphy pens around with me, because I liked the lettering so much. Here I was, 30 plus years later, painting lettering on this project. What is it now, 5 billion people in the world, and I was probably the only one lettering a steam locomotive this night.
 The freeway noise had completely died, there was a night bird a little ways in the distance. The coal smell reminded me of when in my youth, we were overseas, in a country where they were still using steam to pull freight. We pretended the thick smoke was poisonous, and lied on the grass of the playground, till the cloud rolled past us. I love the smell of burning coal, to this day. All this came together this night, and I knew I was in a better way than many. The night air was so peaceful, that there was no sensation of being in time as we usually know it. It was so easy to feel as though I were slipping into a dream, or other dimension. I had the digital camera with me, and tried to catch the feel. The light shining into the steam, which was curling up around the new American flag; that's what I wanted to show people, but the steam didn't show very well in the picture.

Morning came, and I realized that I was in a unique position to get some picture shots that would never be available again, till it was repainted. The black paint was incredible. The morning light on the fresh paint, lettering, and brass hardware was stunning. I took about 50 pictures, haven't counted. I'll show them to the owners; there's a pretty good chance that they'll be interested in putting them in a pictorial book. I thought about royalties, maybe acclaim as a great photographer, a new career direction, and wow...As I said before, sleep depravity has a way on me.

Maybe too much of a way, or should I say, it can go two ways. I got home, rested a little, probably not enough. Got up, remembered how difficult things have been. The utility companies calling about past due bills, stuff breaking around the house, and having to wait to get money for parts, the awful mess that the country is in. Independence Day holiday being celebrated by people clueless as to what the founder's intentions were, or how far removed we are from them. The Christian Church as a whole being so self indulgent and compliant with a sinful world around them.
I try to live with no debt or government assistance, which in my case means a very frugal life. The children are turning out alright, much of it having to do with the physical austerity that I impose on the whole family. I really can't see another way to get the results I want, and am seeing. But aw man, it sure would be nice if the austerity was totally by choice. So many days I feel as though I've cheated my wife. Her folks never had big money, but they insisted on living with class and dignity. I would go to their house, and man, these gals looked like movie stars from the 1940's. Seriously. And now look, married to ex druggie sign painter that struggles to pay the bills.
I could go on, add many pages to this folder, but just trust me, it can be heavy at times.
So I started thinking, man, what good is it to have the occasional good time, if it just distracts me from the reality that I want to change? If I'm making other peoples' lives difficult, how can I have enjoyment? Surely akin to the mugger that has pleasure in what he does. Why should I keep doing art experiments? Isn't that hugely selfish?
I felt that way for a couple days, didn't snap out of it. I thought this is it, I've come fully to grips with reality, I don't deserve to have fun.

Maybe you have to get way down, before the only way to look is up. Maybe God lets you get to a point where the emotions of the thing make you remember the lesson. I hope I remember. Today I realized a few things. I realized that my art experiments help my commercial work in a big way. The things I learn let me offer trick moves at the regular price. I realized that my art isn't in a gallery; it's on Main Street, it's my truck, it's a wall or mural, it's out there for the whole town to see. I'm not the only one with highs and lows. It's my calling to show people that you don't need a multi million dollar movie production to celebrate beauty; you don't need to live in a mansion to make your area more attractive. Why pick up trash on the lawn, or scrape and re-do the flaking paint on the trim? Because we're not animals, and our lives are better when our living spaces are attractive. So much of what passes as art and entertainment is about violence, death and selfishness. I should use art to celebrate life, creation, peace, and ultimately, to point people to the final peace, that is found in eternity with Jesus Christ.

Friday, May 21. 2010
There's a tool accident discussion going on at a popular sign makers website, the following is part of what I related, thought you guys might get a laugh out of it:
Then
there was the time I was giving an antique tool demonstration at a
well known theme park. It included crosscut saw, foot adze, froe,
rail splitting, broad axe, pit saw, draw knife. The last part of the
show was where I would talk about how the pioneers used the great
variety of woods found here. I got to the part where I lit a piece of
fat pine, as a substitute candle. The thing lights alright, but then,
in front of 75 people, however many were watching, a big drop of
flaming pine pitch drips onto the top of my left hand. And it STAYED
lit. I'm there in front of these folks desperately slapping my left
hand with my right, trying to put out the flame, wishing I could hop
around yelling "IT HURTS!, OH MAN, OH GOLLY, IT HURTS!!" I
tried to be ever so British, and cool about it, but man, talk about
seriously suppressed anguish. Just a tad of humiliation thrown in.