Monday, March 21. 2016
Click the link below to see the latest post.
Tuesday, February 16. 2016
You'll have to get the exciting details at the new blog location:
Thursday, February 4. 2016
It's at the new blog. Topics include a vast conspiracy, use your own brain, coffee drone, a judge that decides not only your sentence, but your charges too!, a link to a new post at the restoration blog, and making a shield with the boys. Don't miss out!
Monday, January 18. 2016
Yes, the 4 D's. that, and a blue cloud, white tree branches, changes in physical properties brought by temperature change. Pictures, lots of pictures. Well, several anyway. ALL THAT at the new blog location: HERE
Saturday, January 9. 2016
I've been working on the new blog location and software; I think it's all worked out. You shouldn't get a security warning this time, if you're using the link in the last post, please switch to this one, as I won't be using that one.
Sunday, September 6. 2015
For probably more than a year now, I've been predicting the likelihood of a Hillary presidency. I thought we'd see the same old game plan; make the Republican nominee so liberal that conservatives are disinterested. I would celebrate being wrong about Hillary, and will be the first to admit it. Speaking of being wrong about Hillary, is Joe Biden wondering about the matter himself? The consequences could be grave...he might end up getting so depressed he commits suicide, or has a plane wreck.
Now though, there are quite a few choices among Republicans. I'm a little suspicious of Donald Trump. Alan Keyes might have alluded to my doubts in a recent column, where he mentioned something about back room scripting of the angry conservative. I don't remember the exact wording, or the exact meaning for that matter; but it might be exactly what I suspect: The progressives know their agenda is in trouble; so they need a proportionate distraction or wrench in the opponent's machine.  They confer on what an angry conservative would sound like, then get a well known figure to play the role. Conservatives need to have a good alternative ready, so they're ready for some Perot like tactics.
 On the other hand, one could say that Trump's comments and actions are (disclaimer follows) similar to when Christ was accused of casting out demons with dark power. ( What an awful comparison; but I'm not mentally cross referencing anything else.) That is, the progressives wouldn't use something to awaken the conservatives. The progressives would be like a house divided against itself. If Hillary does pull through, it will probably be a combination of the media political alliance convincing the public that the emails are only classified because they are now being reviewed; and the short attention span of the public. Hmmm, maybe yet another consequence of all the car chase scenes and other stuff on TV. "I'm tired of this email server stuff, let's get some bread and go see the chariot races."
  Of course, I still maintain that America's problems aren't political, but spiritual. And not in a vague, we should all read the Bible and pray more way. I've been finishing a difficult job that demanded a lot of time. While there, I listened to the radio much of the time. I was really getting put off by the continual emphasis on politics while never mentioning God. I don't mean a vague mention but more like what does God think of this, and what is He doing, or more likely, not doing. I mean I was REALLY getting put of by what looked like a denial that was in fact idolatry. Relying on something other than God to help. Sean Hannity said "The world without America is a dark place". Actually sir, the world is becoming a dark place BECAUSE of America. The world is a dark place without CHRIST.
 But...MAJOR PARADOXICAL CELEBRATION of being wrong about one thing. I guess it was a couple weeks ago, Glenn Beck devoted the first segment of his show to the very issue. Citing an Old Testament passage, he said that this is us. This is our last chance to turn back to God. My words here can't express how good that was. It was great. Paradoxical because the message is so grim and real. By either natural consequences, or the supernatural consequences, we have no future without seeing recent events as critical milestones.
  This is how it all looks to me, call it my theory. Jesus said that God is very offended at those who treat children badly. Specifically, he talked about children of faith, but in my theory, ruining the faith of all children is offensive to God. It would be better for the perpetrators to have a large stone tied about their neck and be cast into the sea. So...
  By removing Bible and prayer from the classrooms of the country, and replacing them with a theory that says God factually doesn't exist; America offends God bad enough to remove His restraint from us. The country falls apart. People are deceived into thinking things are manageable by the lie of debt. Even if one denies that there was a supernatural reaction, the natural consequence is to have generations without moral compass (think mass shootings). Now we're at the point of seeing those effects in the abortion videos. The thing I'm concerned about is that before, we were in free fall, without God's intervention. Now, He might not be passive about His intervention. Even if we suffer only the natural consequences, it is this: If we can't stop this, we can't stop anything. Is California suffering a drought because of their recent new laws regarding misguided trans kids? Even if the rains come back, the underground aquifers might be permanently damaged.
 The following will probably get me labeled as racist, but so what, I'm already a major bigot for my views on the homo agenda. If "Black lives matter" then why do blacks treat themselves so badly? Aside from the violence, they maintain a culture that is incompatible with the rest of society. Maybe they don't want to conform to white peoples' ways, but I've got news: it's the international culture of technological progress. Business and academic dress and speech codes are the same for whites and millions of Asians. I just realized something a few days ago: I have not a single recollection of hearing an African American playing anything other than black music. I have never, not once, heard classical, western, or classic rock coming from their sound systems. It looks like self inflicted isolation.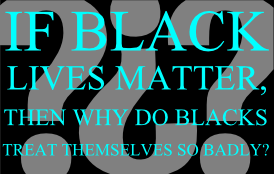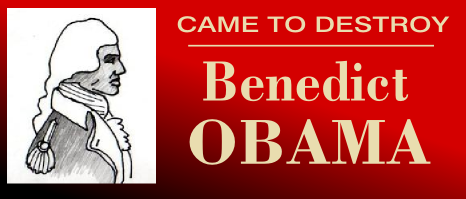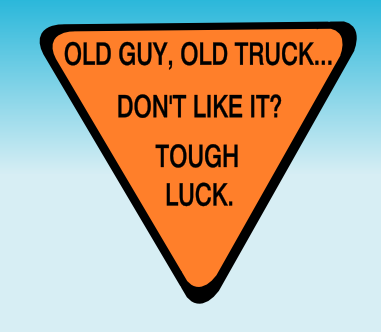 Continue reading "I would celebrate being wrong..."
Sunday, July 26. 2015
The government employees are given over to the progressive agenda. We're further down the road than many realize. Eric holder disregards DOMA. The FBI has "hundreds of agents" looking here and abroad to find the motive of the shootings in Chattanooga. Hello? A guy with a name like that targets military personnel? He didn't do the theater or the mall. Notice too the wording: whether he acted out of his own motives, or was radicalized. His personal finances were failing, or he was motivated by ISIS. How about a third option, it was his own personal Jihad? Point is, that whole agency is completely loyal to the progressive takeover. Wake up, see it for what it is. Not enough? How about Sheriff Joe now being harassed? And the group that made the baby parts for sale video is now the target of investigation. Open suppression of dissent. That to me is a BIG turning point. Before, there would have been a big fake show of concern, a few heads would roll (temporarily reassigned) and the matter would be intentionally forgotten. Mark this day on your calender.
On a related note, I wonder if anyone has made the Distraction Chronicles...keep a record of events damaging to the progressive image, and see if there's a correlation of loud distracting events at those times.
 I am completely for stopping illegal immigration, so don't take this the wrong way. Actually, I was thinking about working in a land where I didn't know the language well. Is an immigrant that doesn't know the language well more attentive to the work process? Not so much assembly line work, but construction. The immigrant won't be able to take orders very well, so he'll be anticipating what step is next.
 It has been said that time began when God made the Earth and Sun; but I'm wondering if we can regard that as the physical beginning of time, and another point as the de-facto beginning of time. Or the beginning of time for mankind. This is just something I was pondering while driving; I think there's a connection with the rest of life. Specifically, if man was eternal at the beginning, well, then time began for man when sin came. The importance is that the clock began ticking when evil came. The clock began ticking for everything and everyone in this world. We get old and die, countries rise and fall. People get in a situation that's better than the awful situation of others, so they want to maintain it. That desire leads to the myth of continuity. I guess my speculation is that time itself has an evil side. Technology brings some good things, but the bad guys are keen to use it. They incrementally consume and corrupt that which is good. They nullify the education of a generation; so they can take -everything- like "taking candy from a baby". Thus, time is a vehicle of evil? I'm not trying to establish a philosophical idea that may not be defensible; but trying to get people away from complacency, away from ignoring  how bad things are. You grow too many roots, and you lie to yourself. Abraham stayed mobile. Lot went to the city and had a house. Be mobile in your mindset.
 Two questions. I have two questions for all those talk show hosts that claim to be Christian, but never acknowledge God or the Adversary as relevant to current affairs.  First question: Is there an omnipresent God who created the heavens and the earth, the God of the Bible? Second question: From what he has revealed of Himself, do you suppose he considers the mandatory teaching in all public schools that there is no God, no standard of morality to impressionable children to be just another passing political incident? I think He would tell you there is no greater offense, and that it's the entirety of future generations. We now have that generation, the Godless generation. Where's the bumper sticker that says: "I'm godless, and I vote"?  I noticed.
 It would be one thing for countries like Russia and China to be buying gold. Economics can be complex, so I don't know all the interactions of one county's decisions. It could be that since those two countries are trying to establish an alternate world currency, they want to hold less dollars in reserve, to weaken the importance of the dollar world wide. The gold is there to offset the decrease in dollars? I guess countries have a reserve so that they can counter difficult trends and events in their own economies. Then again, they really could be expecting a crash of the dollar. As I said, I'm out of my league on this one, but what I'm wondering about is Texas. As a part of a bigger national economy, they might not need a reserve to make the same manipulations and counter measures that a country would. So why are they bringing their gold back to Texas? Do they know something about the near future of the dollar? 
And now, a couple cartoons for your entertainment.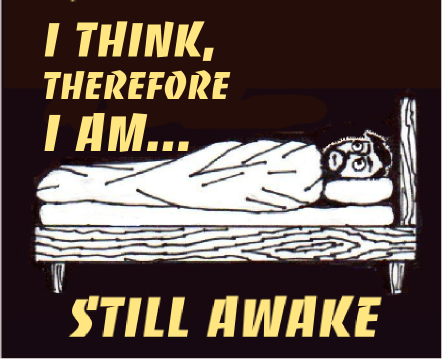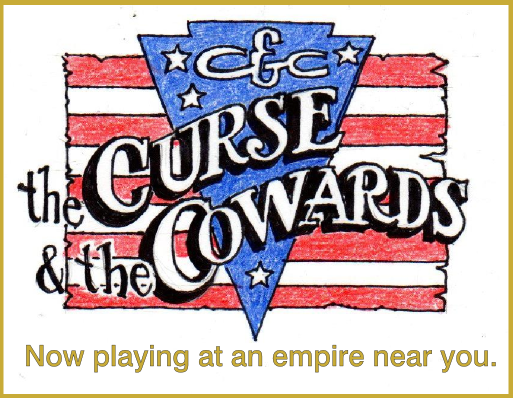 Thursday, May 7. 2015
A few recent events, anyway. I've been climbing around on a rather hot black roof, getting a large building reading to paint, and I'm a bit exhausted, so I can't report everything I'd like to.  I was at the site RI, Russia Insider, and read a post about the alleged "Kremlin Troll Army". It was actually a repost from a blog called The Kremlin Stooge. Click here. I don't know if there really is a paid Kremlin Troll Army anywhere; but I do know that I make pro-Russia comments, and I'm not paid staff. So I made a spoof patch and put the image in the comments at RI. Mark, the author of the original blog post, liked it and wondered where he could get an actual patch. I investigated, and found that one must order a certain amount. We talked about raising the money; but in the meantime, I started a Cafe Press online store that I've needed to start for awhile. I wanted to have posters and mugs of the lettering from my great grandfather's storefront available to relatives.
 There are several categories of items available, each based on different artwork. I've ordered several things, and will check the quality when they arrive. The store is HERE.
I was coming home at night, and saw a beautiful fox in the field across the street from our house. The children had reported seeing some unidentified animal in the same place on previous nights. They saw its green eyes and said it made the strangest sounds. They didn't think any type of wild dog would make sounds like that but I assured then it was so. The ones here make a rather high pitch yelping sort of sound. These animals are quite recluse, and I wondered why it was so near our house, and making its presence known. Then I thought that it's after our dogs' food. It probably makes a ruckus nearby, then after the dogs chase it, it circles around and eats their food. The dogs might be on to the scheme, or just too familiar with the routine; whatever the case, this fox is resorting to ever bigger shows in the field behind the barn.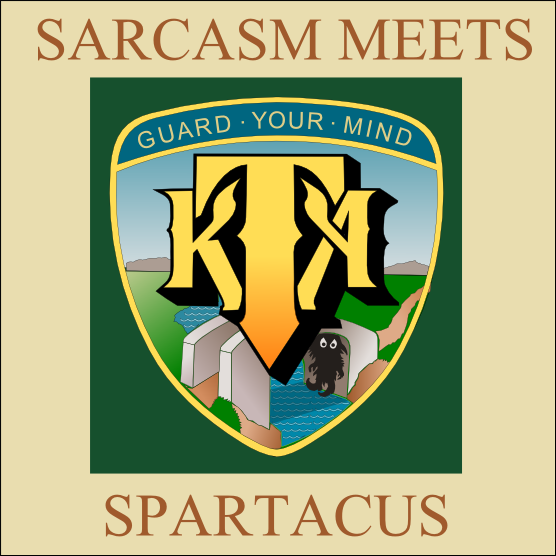 Tuesday, April 28. 2015
It's early Tuesday morning, I guess the Supreme court is going to rule on homo marriage today. It will pass. I would welcome being wrong about that. The reason for the prediction is to show how obvious the agenda is. This isn't a political process; it's a spiritual one. The country is so far removed from its Christian past that the judges won't be affected by it.
 On a related note, I've previously predicted that Hillary would win the Oval office. Things aren't going well for her campaign, but I wouldn't be shocked to learn that she not only stays in the race, but wins. It would be bizarre, but believable. I could wax sarcastic and say that it's comforting nostalgia, a Clinton administration with all the ensuing scandals. Just like the good ol' days. But rather, I see it as a judgment on a people very far from God. People have been running the country without Him for so long that first they became accustomed to  the constant scandals, and now, they're blind to them. If she gets elected, there will be non stop scandals, not seen heretofore. Then people will wonder why. Bizarre.
 Speaking of which, even I, King of weird, encounter incidents that are too strange for me. I'm very creative, but I don't think I could make this up. Too bad it's in such bad circumstances. Readers here will remember that I've written about the dangerous brother in law. I guess there wasn't enough evidence to hold him in custody for what happened to his neighbor, or he was out on bail, something. I'd rather live with police that were careful about evidence than those who weren't. Anyway, I'll call him the bad BIL. He's had a long standing dislike of good brother in law. So, he shot good BIL. Point blank range with a pistol, just inches away. The bullet passed right through, but not of course, without damage. He had a kidney removed. Three days later he was home again, was walking the day after that. I came to see him a day later, not only was he walking around, but was carrying on a good bit of conversation.
  The first thing he wanted to do when I came over was to search for the bullet. He thought that the police hadn't found it. So he decided to get a little technical in our search. He sat on the coffee table where he was shot. He got a couple of wood sticks, and said he was going to place the end of one stick on the entry hole (still a scab), and the end of the other stick on the exit hole. He wanted me to stand away and visually help him adjust the angle of the two sticks so that the exit one would point to where the bullet went. For a split second, this was too strange for even me, the weird neighbor himself. But I realized that one, I have to live up to the name; and two, it's a once in a life experience. So I stood back and assisted. The entry hole on the front was higher than the hole on the rear, so that formed an angle by itself. All I had to do was to tell him to raise the front of the front one, and lower the farthest end on the exit stick. Then it all formed a straight line. We noted where it pointed to on the couch, and took apart all the cushions looking for the bullet, or a hole in a cushion. We didn't find it, but did manage to make a mess of the couch. By the time we were done, he was too tired to put the couch back together, and me, the undomesticated slob, couldn't remember how it came apart. So good sister in law (they're not all good) came and fixed the couch. Typical male operation I guess.
  Numerous other things to write about, but now it's REALLY late, so that will have to wait.