Saturday, April 4. 2015
"A guy I know" has been dealing with a situation for months, it just ended abruptly.I'll call this guy P_D. His sixteen year old daughter was in contact with a man forty years her senior. It was proven that the relationship was not platonic. P_D called the local sheriff, who visited the man. I guess with limited evidence, or without catching the man in the act, the sheriff could not make an arrest. Of course, P_D thought of doing something himself. But in these times, one must be careful how one acts; as good is called evil, and evil is called good. If ever the sign from the poolside applied, it was now. Any expression of anger could be used to establish motive. All of P_D's contemplations had to be a secret, regardless of what others thought of his silence. And what should those contemplations be? The Bible says that vengeance belongs to God, He will repay. Is there a difference between defense and revenge? P_D thought so, but you know how these debates go. One need not think in fatal terms; a frightful event might suffice. This will give you an idea of how wide the contemplations can range:P_D knows a sign maker. If P_D knew the two were meeting in a vehicle, then he could attach a magnetic sign to the back that said something like 'Jihad Today!! Bomb on Board! Death to all Infidels!!'. See how far they drove with that.
 The deliberations weren't incessant, only occasional, and they ceased one recent afternoon. P_D received the news that the man was feeling poorly, and went to a hospital; where he suffered a massive heart attack. The staff tried for two hours to revive him, but to no avail. The man leaves behind two children just entering their teens. It's bad to lose your father, but also bad to grow up watching him involved in immorality. A person told P_D that this was retribution from God, but he maintained his silence. What's one to say other than "But for the grace of God, there go I"?
 About twenty minutes after hearing of the death, P_D's wife and two of his children were in a hay field. Over and around them a large black helicopter made a wide low turn. The children ran inside to tell P_D. Their description made it obvious that it was the recently acquired Vietnam era Bell Huey from a jurisdiction miles away in another county. It hasn't been seen in the area before. Then P_D went out to make a car ramp from heavy steel pieces, including a section of I-beam. As he picked it up, his hand wrapped around something soft and papery. He immediately realized that it was a large wasp nest from last year. He let out a grunt of mild shock. It's strange how the hand can identify something that one has only cautiously looked at before.
 One doesn't wake in the morning knowing there will be one weird hour in the afternoon.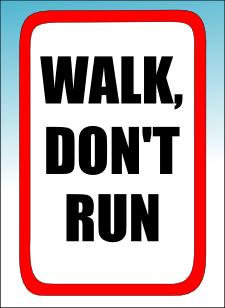 Wednesday, February 18. 2015
  If, for the sake of conversation, there was a successful secession movement in this country, part of it broke away, how much difference would there be between the two parts? Probably about as much difference as is between the Republicans and the Democrats. Sorry, but not enough. I guess it's tautological in a sense; they haven't broken away -because- they're not different enough.
I heard a vile episode of the Alex Jones show the other day; I kept wanting the host to "Shut up! Let the man finish! Shut up why don't you?" A man had called in from Tennessee, wanting to make a comment about the Bible book of Thessalonians, where it talks about a falling away. The man barely got a few words out, and the host interrupted, acting like he was in complete agreement, redirected his faux rant a little, then said,"Thanks for the call", which was the end of it. There are at least a couple possibilities here. Maybe he had previous encounters with this caller, and they weren't worth repeating. But I can't help wonder if it's more of the politics only agenda, we mention God in passing only, or as the One who will judge our opponents; but never as the One who protects, restrains, and even directs affairs of men and nations. I see it everywhere. We have to vote for this guy, we have to counter that tactic, we have to protect our freedom of speech. Really? For what? So we can continue to abuse it? What does the Living God think of what we've done with our freedom of speech? As far as I'm concerned, the caller had his finger on a very relevant passage, I would like to know what he was going to say.
  As far as the secession thing, I've not been interested at all, but who knows, maybe my efforts to depart from hence won't materialize, maybe God doesn't want me to go. This is a changing world, last year will prove to be pivotal. I suspect this country is headed for major changes as well. In its present condition, it's too big and dangerous to the rest of the world. Contemporary politics proves that, but if you want more, read "War is a racket". It's a quick and easy read, written apparently just before WW2.
  Anyway, it looks to me like all our troubles are from turning away from God. If there is a collapse, the only possibility I see of there being a place left that is worth living in will be that part of the former thing survives, not the whole. Job was restored beyond his former standard, but with most things, it's not so. The only hope I see of that part being left is to covenant with God: "Lord, we beseech you, forgive our former filth, let us have a place to work and raise our families. We covenant this day Lord, to make a country that has a constitution with specific permissions and restrictions. Lord, we will ban pornography, we will teach your creation , and educate our children why atheistic theories are irrational. We will ban abortion, and criminalize adultery. Certainly there are other things to add, but I hesitated even at that much. The early populace of this country would be in agreement, but these days the feces throwing primates would assail me from both sides. Oh well, my perceptions keep changing, I'm beginning to have a very ominous understanding of what this country has been for decades. We are a huge war machine that is directed by those with no concern for our well being, or anyone else's.
 Speaking of war, I wondered if part of hell for the war mongers are relentless cries of agony from wounded soldiers. Now back to that spiritual anti-gravity. As a Christian parent I live the ongoing paradox of wanting my children to know the Lord and His Word; but also not wanting them to have a false sense of security from growing up in a home like this. You watch each one, with their varying personalities, and the choices they make. You see more than one delaying a commitment to be born again; as though they can flirt with a life that is a little less than Christian. But no decision -is- a decision. Being part of the Lord's Kingdom requires a certain amount of desire. It's so easy to go the other way, so easy to take steps toward blatant sin. Why isn't there a revelation in our minds that includes the screaming agony of a parent whose child was just killed by a drunk driver? The wails of a mother whose daughter had a wretched thing happen to her by a man that used pornography? Our decisions are made in comparative silence. Could it be that it's about desire? Desire to do the right thing? It seems that our lives are a continual stream of forks in the road, based on what we desire.
  On a different topic, years ago, I was contemplating a move to South American to escape the intolerant progressive takeover here. I heard of land in Paraguay for $50 an acre. I was looking more into it the other night; now I suppose it's $200 an acre, and that's in a very remote area. The web site suggested buying the land, and using it for carbon credits here. The site clearly stated that it was so remote that the land was impractical for a family farm. Uruguay might be more likely, but the prices for farm land aren't much lower than here. If you're familiar with this blog, you know I've thought about emigrating to Russia. The physical challenges could be considerable, the visa and immigration laws look close to impossible in my situation; and now, with the hostilities between the US and the Russian Federation, I can't help but think the people would not welcome an American. That could put a big difficulty on being self employed, which is what I do.I still have a desire to move there, my heart is still attracted to that country, and I have a deep concern for their well being while they resist the toxic empire that is against them. You don't hear the screams of those suffering in the wars we create.
Saturday, December 6. 2014
Webstats for this blog aren't showing positive developments in the last couple of weeks; so maybe an attempt at damage control is in order. I miss the coffee cup picture, but I tried to update this old software, and just about lost the entire blog. Absolutely blank white page. Finally, I was able to get an equally old theme, and everything showed up again. I'm supposed to have backups , but there would probably have been some delay with that. I really like the old name, maybe I  can come up with one as fitting, time will tell. The family didn't like the name, and, well, priorities, you know, some things are more important. There's another issue I'm not sure about, it's speculation, but could be a matter of deep regret. Lastly, there's this "bad Men Anonymous" card. Sorry if it offended, but I get a big laugh out of it; try to understand the context. In that particular incident, I was using sarcasm to reply to a guy at another site. If the other site doesn't have a way to upload images, you just upload it to another site,  and hotlink to it, that's why it was here. Anyway,he was either a troll, or blindly conformed to all that the MSM has been spewing forth. What makes the card endearing in an enduring way is how applicable it is to other incidents in my life. When you're a kid, in school they go on about how virtuous George Washington was with the story of the cherry tree; or Abraham Lincoln walking 12 miles to return some lady's penny. I thought man, I want to be like that. Lately I've  been wondering if it's possible to regard oneself as a very honest person, indeed "brutally honest"; all the while overlooking an area where an examination from a different perspective might show the whole honesty perception to be an illusion or delusion. The contemplation didn't yield anything concrete, but did bring up some big things to keep an eye on. 
 So yeah, anyway, honesty can really alienate you from a lot of people. It happens different ways; if someone is asking me about something that I know will have an uncomfortable answer, then I try to be vague, or even change the subject. If those don't work, and I'm pressed, then the result is often another incident that cements my membership in the Bad Men Anonymous recovery group. And political discussions, oh man just sign me up for the LIFETIME membership. Come to think of it though, it's really quite liberating; not expecting approval. A lot like the freedom found in being the village weirdo.
Enough of the attempts at explaining; we just set up the manger scene on the front yard today. The little building anyway. The back is made of the same straw bales we used for our Thanksgiving display. Too bad how people are inconvenienced by that holiday, but we get several hundred dollars worth of stuff at the end of October. Huge pumpkins, Indian corn, squashes, corn stalks, all kinds of good stuff, for free. They get it hauled off, and we use it for a month. I have a sign with "Oh give thanks unto the Lord" from Psalm 105. This year, for the Christmas display, I want to have a sign with the same words as the artwork here. I hope people will think about the severity of disregarding Jesus.
 Speaking of disregarding the Lord, I was reading one of the "Bible Story" books to my children the other day. They're those blue ones put out by the 7th Day Adventists. You just read them with a little caveat about their particular doctrines, and you'll be OK. What's nice is how they're a paraphrase that the kids can understand, and they always enjoy my reading them out loud. Of course, it probably doesn't hurt that I do my own dramatization of some parts. We read the part where the people made the golden calf while Moses was on the mountain. It's late, so I'm not going to research the details; but weren't they still getting the Manna from heaven each morning? If I recall, they put up the idol, and said "Oh Israel, these be thy gods". So maybe they were acknowledging the manna in the wrong way. A case of interpreting God to fit your own desires. If so, things haven't changed much.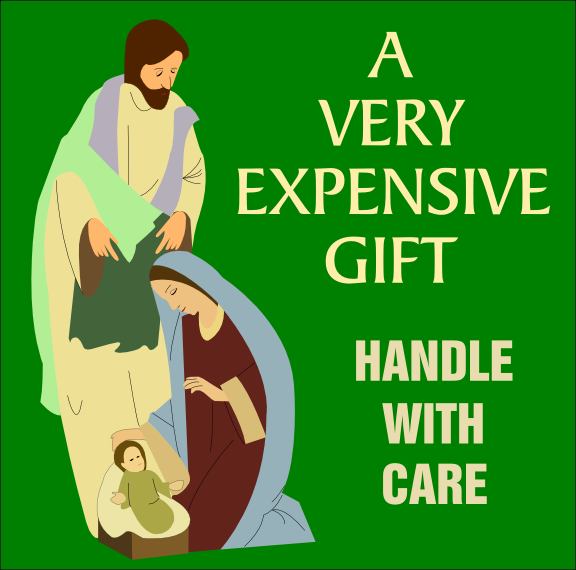 Tuesday, December 2. 2014
Sunday, November 23. 2014
This blog software is old, I seriously need an update. Inserting pictures is getting to be an art form, and when I copy and paste text, it goes bonkers with the paragraphs and sentences. So in this exciting episode of weirdness, you'll have to associate the text with the pictures. If you're weirder than I am, you might get it wrong, but hey, as long as we all keep trying. 
It's_so_easy for me to get caught up in contemporary politics, but I need to remember that most of it is effect.
There are people that send messages to North Korea attached to balloons, because the media restrictions are so tight. The way it's going, people will have to start sending messages to Canada the same way.
For years, I've had a couple of ideas that I've wondered about. The first is whether there are heaters in outdoor soda pop vending machines. I talked to one guy that said the carbonated products are bottled at near freezing temperatures, which keeps them from fizzing all over in the process. The other idea, why it's practically a conspiracy theory. So often, I drive by a fast food place, and the smell is terrific. So I wondered of they have these O.E.I.T. Olfactory emissions influence tubes.  In the back of the restaurant, there are these vertical tubes, each having a powerful fan at the bottom. A door is opened, and a disposable aerosol can is activated, then placed in the tube through a door. The door is closed, and the smell is discharged out the roof to be noticed by passers by. A typical command from a supervisor would be : "OK, you can see that school is letting out, so, as soon as the wind direction indicator moves toward the street, tubes 1 and 2 get a can of fries, tube 3 gets a can of burger. Got That? Now, when it's about 4:45, and you see commuter traffic, do it again, but reverse the order." "Aye-aye, sir!"
.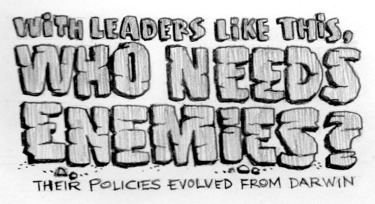 ..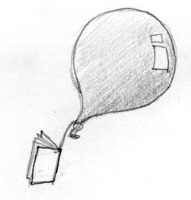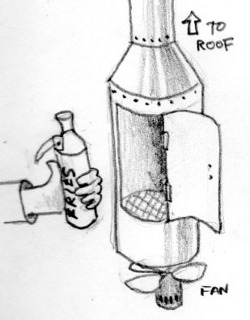 Tuesday, November 18. 2014
Friday, November 14. 2014
So, how is YOUR day going? That would be a heartily sarcastic way of introducing you to my evening. May you live in less interesting times dear reader; at least the bad interesting. I wonder if I attract these sort of things, was I born to them, or do they happen to everyone? I know, I'll change the name of the blog, and they'll go to someone else. "Daisies, unicorns and ignorance". Surely then I'll reap the long awaited bliss.
 Life can be so paradoxical as to become surreal. It's like being caught between two great forces. It hasn't ground me up yet, thank God; so the analogy of millstones doesn't apply. How about "standing in rush hour traffic"? What a rush, don't you just love the air from the passing cars? 
 I told you about my BIL, the one that has run-ins with his neighbors? I was told earlier this evening that it took a turn for the worse, and now he's on the run from the authorities. He lives maybe six miles away. The weather just turned colder so he won't want to stay outdoors; it's feasible that he could try to come here. He won't be welcome. He's not the only visitor I'm thinking about; twice in the past have his actions caused the police to visit in a very forceful way. The first time, the police were looking for "white woman with children", so of course, they handcuffed my wife and almost took away the children. The second time, I came home from work to find something like a dozen police cars in my front yard, wanting to search the grounds. They ended up calling the child services over a glitch in our homeschool paperwork. TV crews showed up and, ever wanting to further the cause of justice, I was told that they were shooting video of the sign I put in the yard, that said "Question Evolution, It doesn't fit the evidence". Those pesky creationists, always running afoul of the law.
 So tonight I'm sitting here wondering if we're going to get the late night raid. I want a chance to at least wake the family in an orderly way, before the SWAT thugs kick and hit people, maybe burn our kid's face with a tear gas canister. I'm not making this up. They will of course shoot the pet dogs out in the front yard; that's standard procedure these days. I thought about putting the dogs up for the night, but then I wouldn't have advance notice if BIL shows up. Ah, but they're only dogs; these are the contemplations one must make in the land of the free.
 So tonight I'm sitting here reading the book I mentioned before; the one that President Putin told his regional governors to read. What a reward. Here are a few excerpts:
Since
the historical form of
the
eternal good is not one and unchanging, the choice has to be
made
between many different things, and this cannot be done
without
the critical work of thought. It must have been
ordained
by God Himself that man should have no external
support,
no pillow for his reason and conscience to rest on, but
should
ever be awake and standing on his own legs. "What is man,
that
Thou art mindful of him ? and the son of man, that Thou
visitest
him ?
Piety
itself forbids us to despise in ourselves and
in
others that which God Himself respects, for the sake of which
He
remembers and visits us namely, the inner, unique, and
invaluable
dignity of man s reason and conscience.
...
to the false, and from the false to the absurd. God,
they
argue, manifests His will to man externally through
the
authority of the Church ; the only true Church is our
Church,
its voice is the voice of God j the true representatives of
our
Church are the clergy, hence their voice is the voice of God ;
the
true representative of the clergy for each individual is his
confessor
; therefore all questions of faith and conscience ought
in
the last resort to be decided for each by his confessor. It all
seems
clear and simple. The only thing to be arranged is that
all
confessors should say the same thing, or that there should be
one
confessor only omnipresent and immortal. Otherwise, the
difference
of opinion among many changing confessors may lead to
the
obviously impious view that the voice of God contradicts itself.
As
a matter of fact, if this individual or collective repre-
sentative
of external authority derives his significance merely
from
his official position, all persons in the same position have
the
same authority which is rendered void by their contradicting
one
another. And if, on the other hand, one or some of
them
derive their superior authority in my eyes from the fact of
my
confidence in them, it follows that I myself am the source and
the
creator of my highest authority, and that I submit to my
own
arbitrary will alone and find in it the meaning of life. This
is
the inevitable result of seeking at all costs an external support for
reason,
and of taking the absolute meaning of life to be some
thing
that is imposed upon man from without. The man
who
wants to accept the meaning of life on external authority
ends
by taking for that meaning the absurdity of his own
arbitrary
choice.
What good stuff. If you were wondering about your significance, contemplate what he wrote about "the invaluable dignity of man's reason and conscience". In this passage, "the eternal good" in the first sentence is things like loyalty to family and nation. Is that line "the only thing to be arranged" a good bit of sarcasm? Russian sarcasm, maybe? Ah, rich fare tonight. So it is, I'm between the good and bad, welcome
Paradox, my old friend
.
Monday, November 10. 2014
Friday, October 24. 2014
I'm reading the preface to Justification of the Good; part of it for the third time. I went a little father than before, and now he's really making a point. He talks about pleasure, suicide, pessimism, all leading up to the idea that life has a meaning outside each individual. PLEASE read it yourself rather than relying on my relating it. Here's a quote that sums up what I've read so far:
"The meaning of life obviously cannot coincide with the
arbitrary and changeable demands of each of the innumerable
human entities."
I've started a new work related blog, the idea being to attract readers interested in what I encounter in my travels around this area; and, to maybe have a mailing list to alert people to new posts. So far, all that's there are work projects, but it's off to a good start. HERE'S the link. On one of my jobs, I had an interesting encounter today. I'm working very close to the place where the "Vol Navy" docks. There must be other boats-yachts-SHIPS joining the group, because Auburn fans have a definite presence there. One guy told me that he's expecting the arrival of a 130 foot yacht from Florida. The boats are anything but common, one of the closest is a big $3-400,000 houseboat. Pristine condition. A more friendly and humble group you couldn't find. The owner of the boat next to the houseboat talked with me about my work. I'm having limited success getting whitei-ish rain streaks removed from one side of a red metal caboose. I've been experimenting with different products, apparently more under the observation of the boaters than I realized. The boat owner said they didn't have much to do tomorrow; as the big game was Saturday, and offered to help clean this caboose for a few hours. I immediately laughed. Not because I considered him incompetent; but because we're obviously polarized in terms of economic status. The idea of me going down to his dock, knocking on his door, and asking him to  help with my scrubbing project seemed very strange.